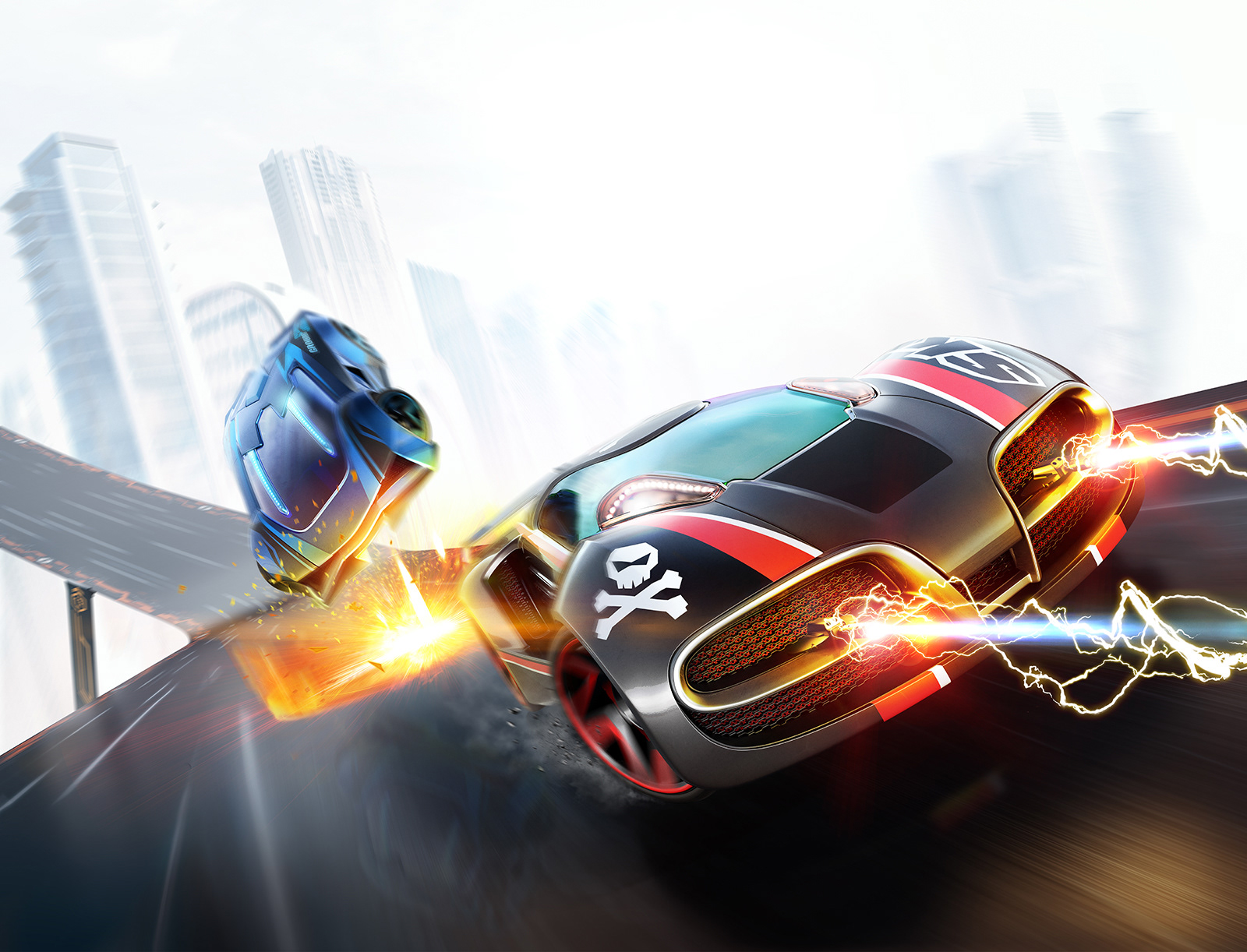 Updated Key Art and promotional art package for Anki Overdrive.  Includes updated and revised box art as well as various battle and racing scenarios, animation, pack depictions and photo compositions showing weapons FX.
Responsibilities: Modeling, Lighting & Rendering, Retouching 
Rendering in 3DS Max with Vray and lighting in HDR Light Studio.