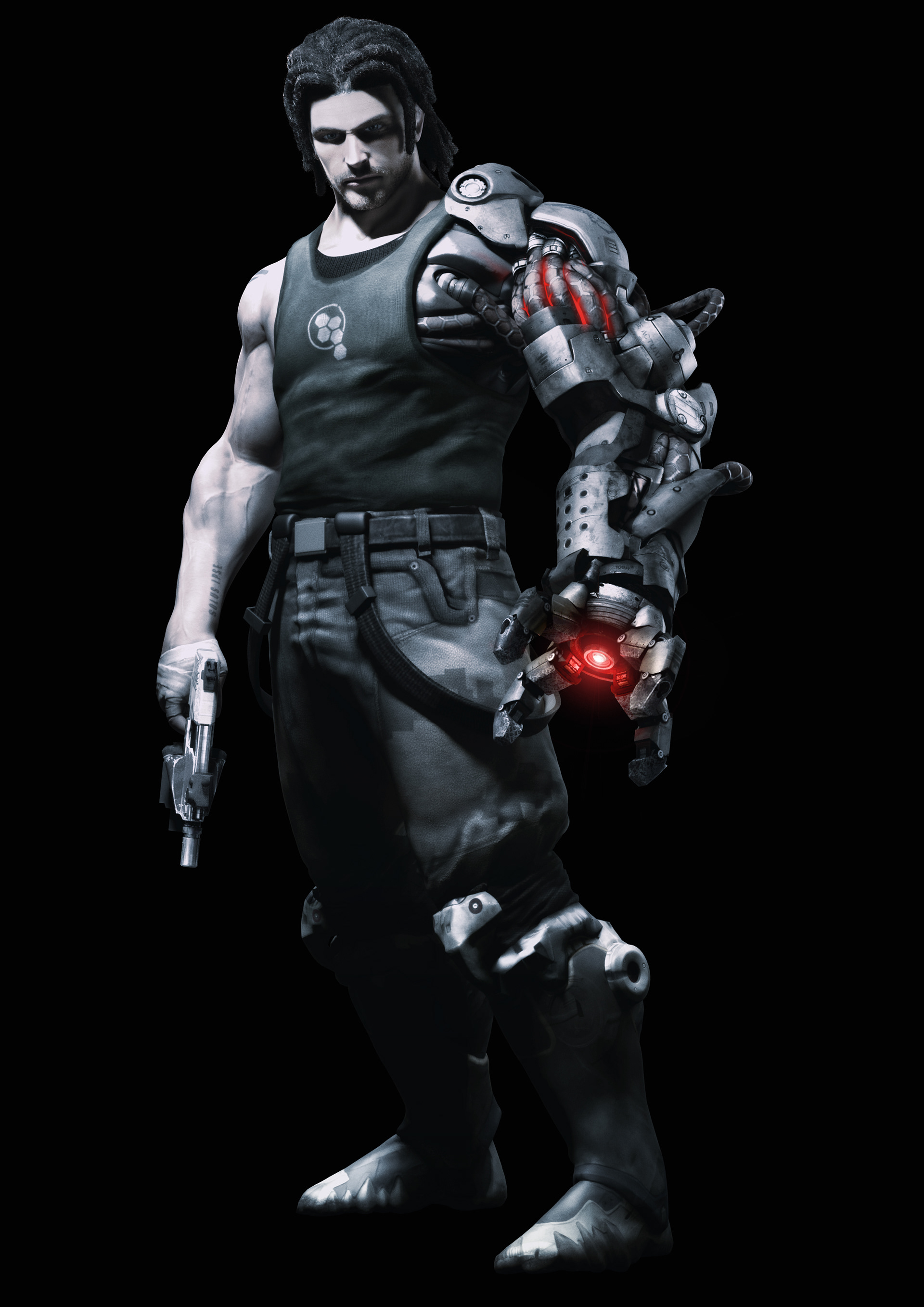 This is the final Key Art for Bionic Commando.  I did this project in 2008 for the box art of Capcoms reboot of the Bionic Commando game.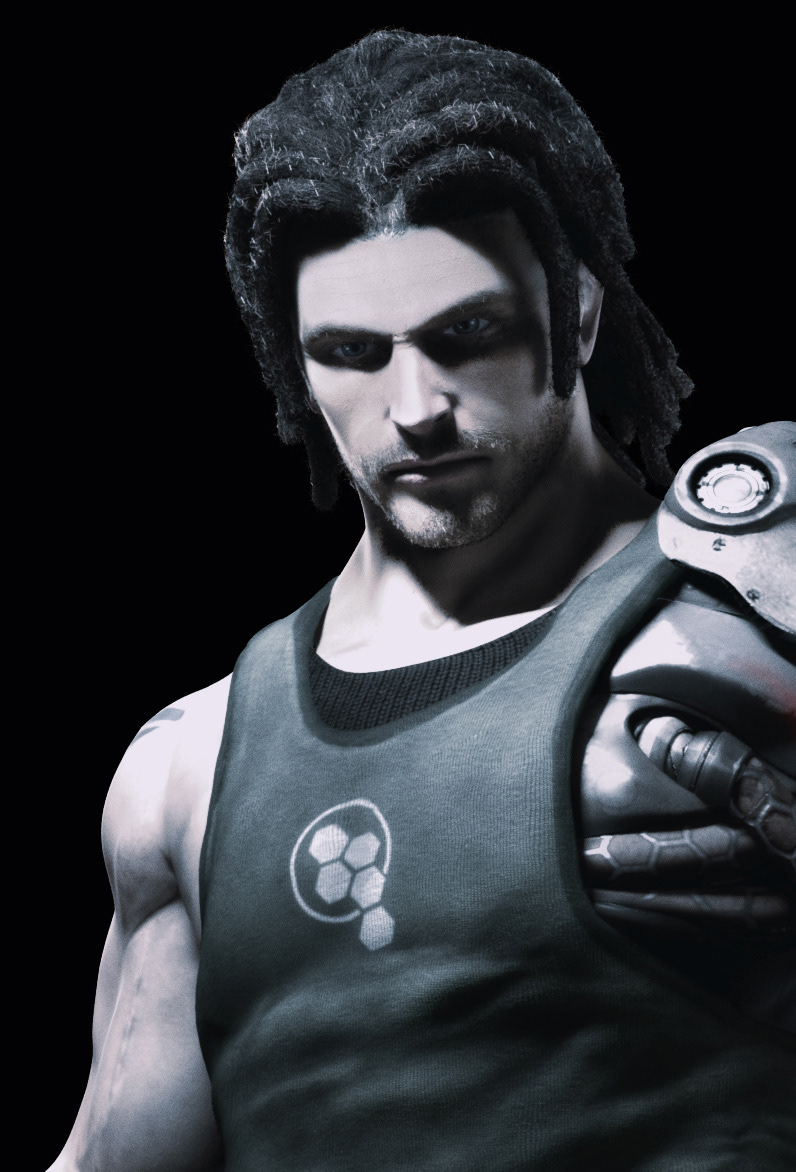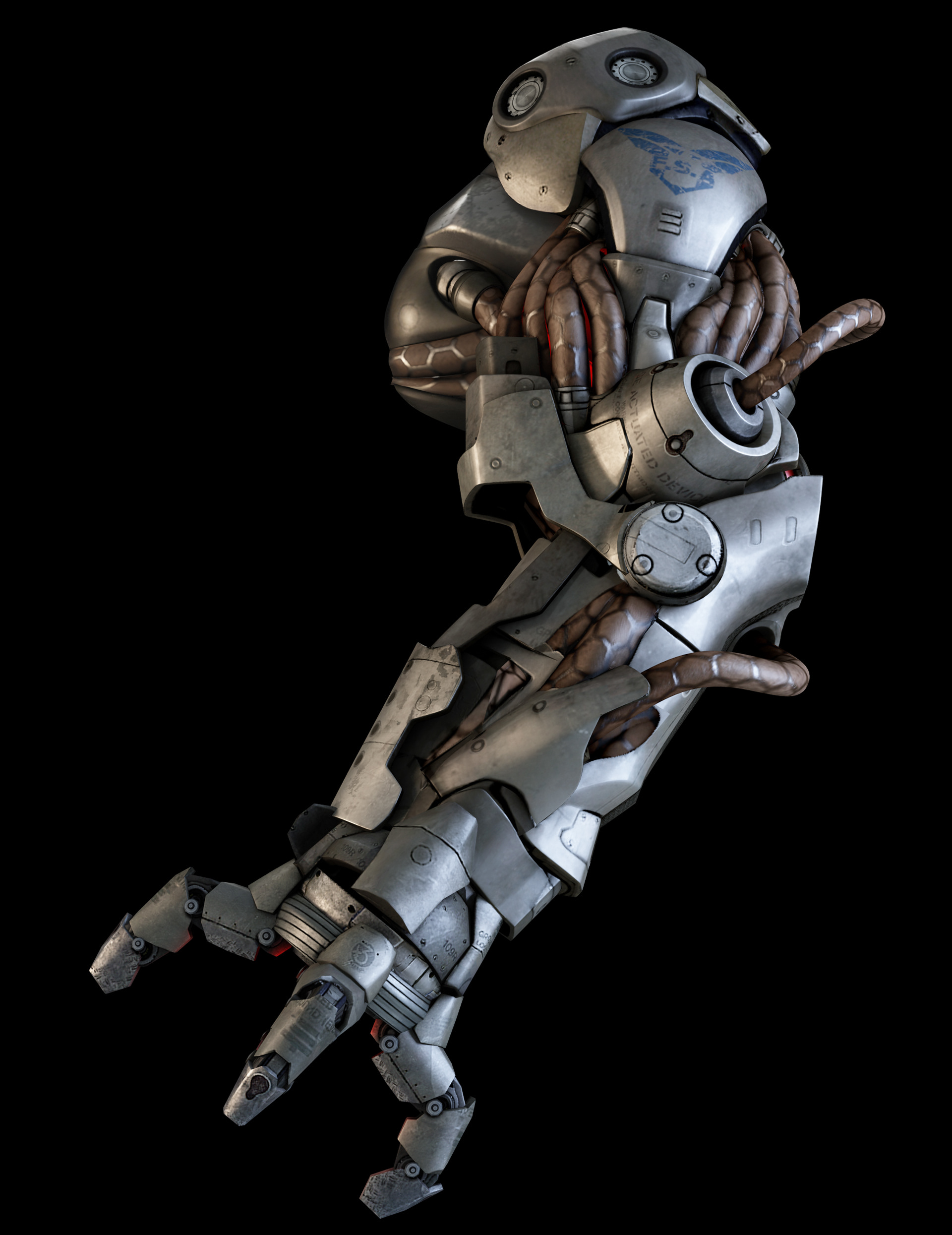 This was the first round lighting pass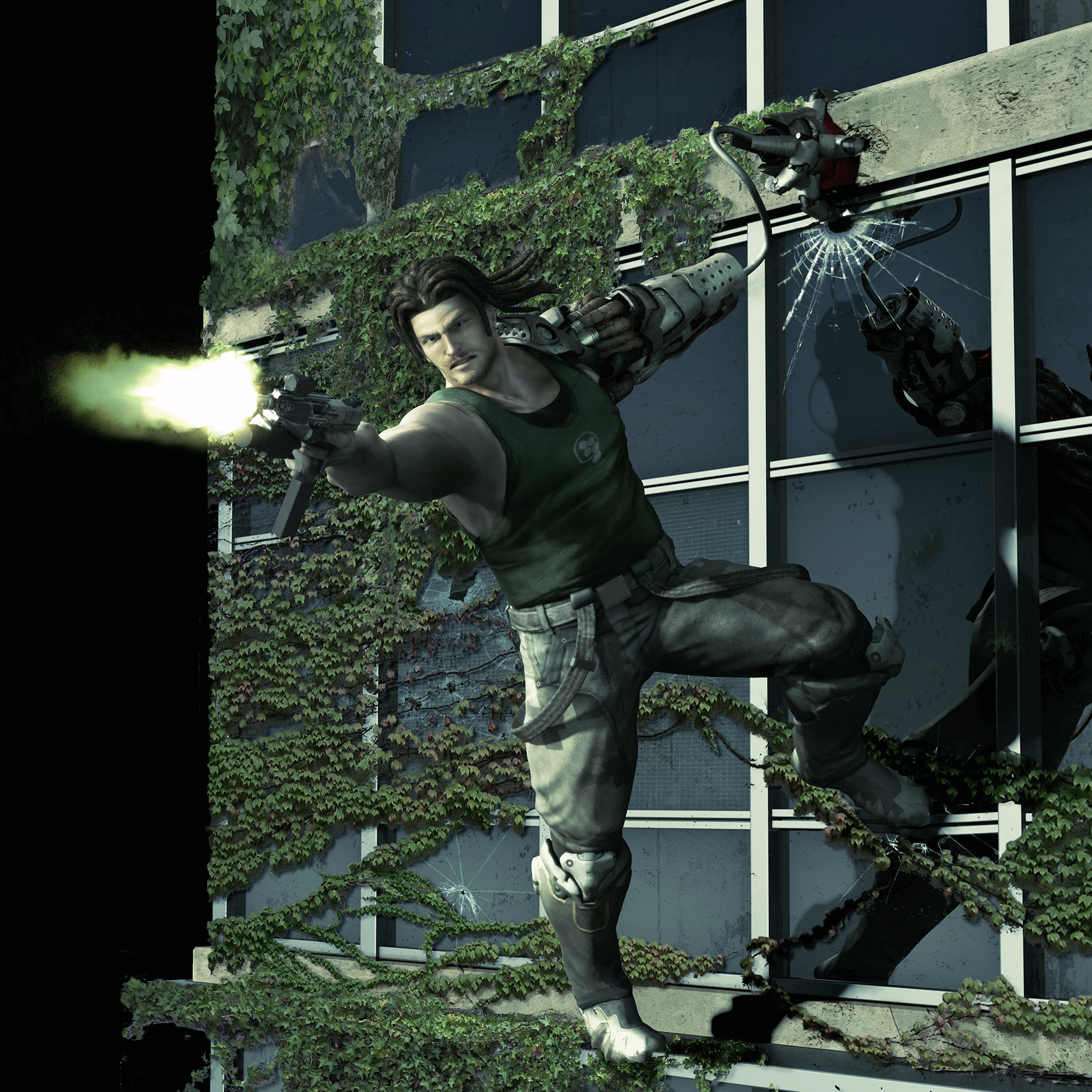 I also produced a few more pieces used in magazine and online campaigns.  I was just responsible for the character rendering but I have included an example of where on eof these was used above.  The scene integration was handled by my client or a third party, not sure which.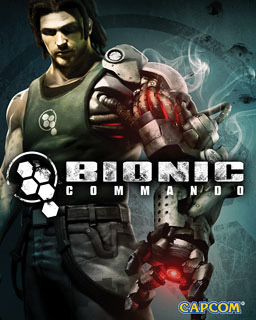 This was how it appeared on the final cover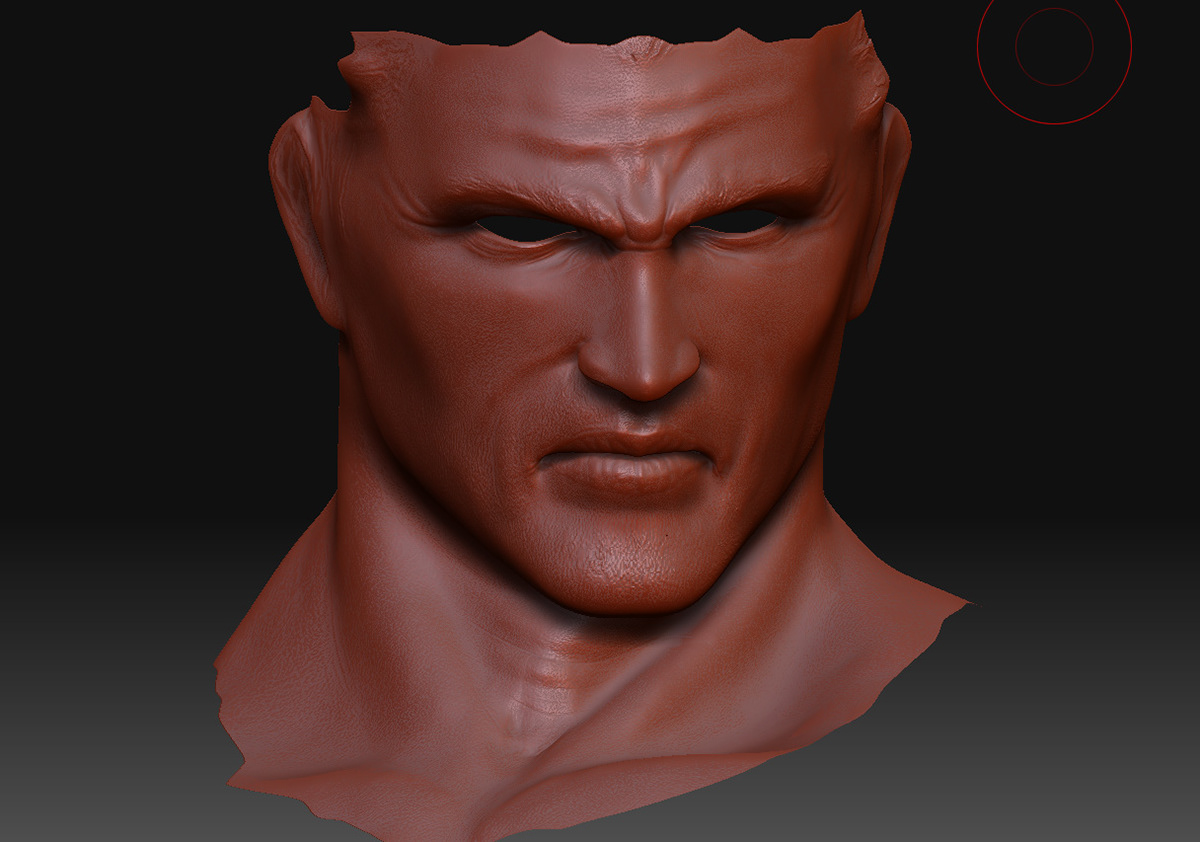 The in game model was used as a starting point for building the final model.  Here is the Zbrush sculpt of the final head.  Below is an initial skin shading test.