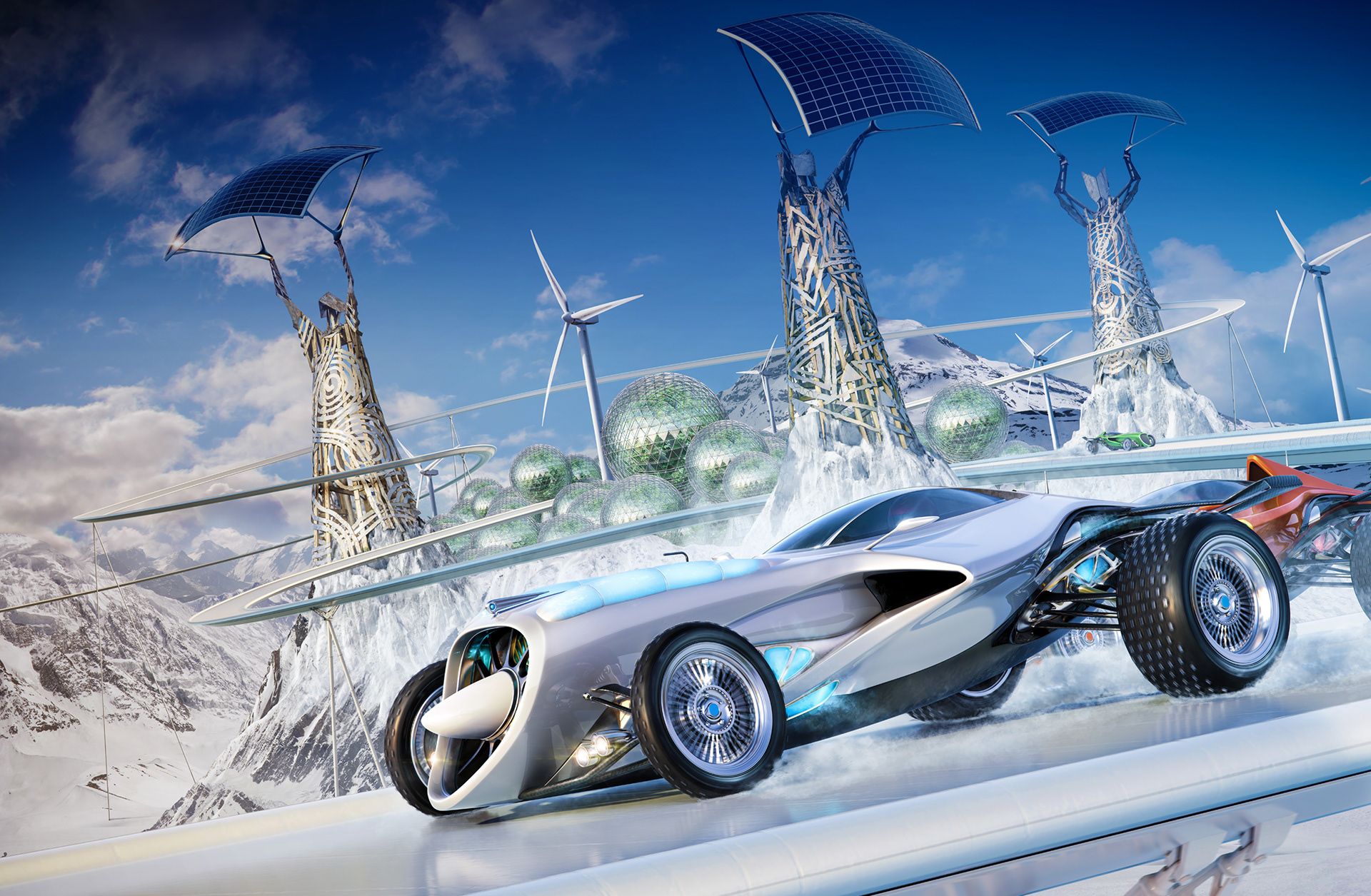 This is the final illustration for a video tutorial series I recently completed for Digital Tutors.  The purpose of the video was to show the design and production of a piece of Key Art for a videogame.  The piece uses a combination of 3D, photography and digital painting to achieve the final result.  The series shows the development of the concept and the design to the modeling and rendering of the elements and finally the assembly and retouching of the final illustration.  
For now the game remains a figment of my imagination but it´s an idea I have been toying with for a while. The style I was aiming for is an homage to some of my favorite Sci-Fi artists from the the 80s and 90s like Tim White, Jim Burns and Chris Foss.
Photography was on location in Ireland. The Statues are by Artist Maurice Harron and are located in Tullamore.
Modeling was mainly in 3DS Max although I used Modo for certain parts.  Rendering was in Vray 3.0 and comping in Photoshop CC.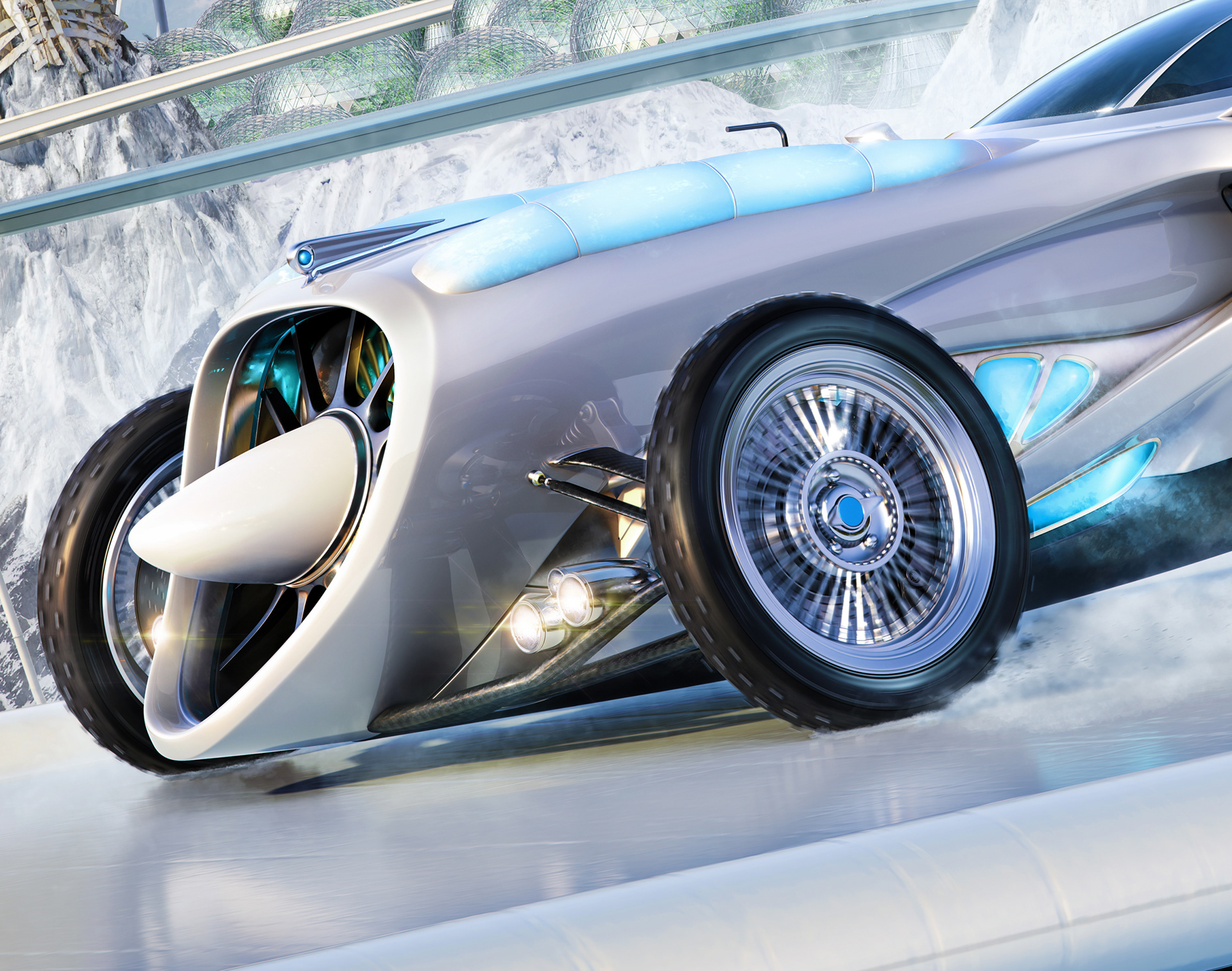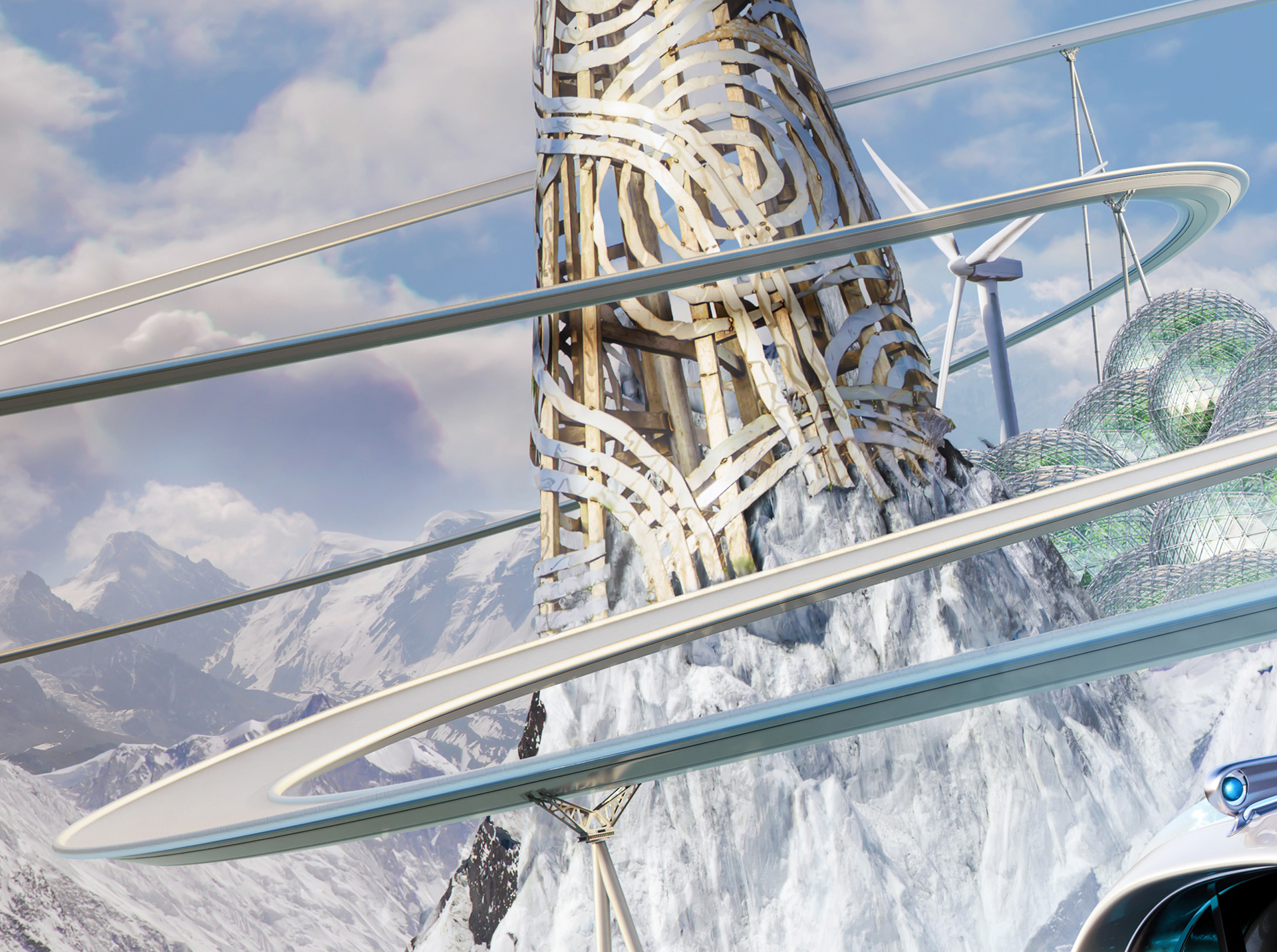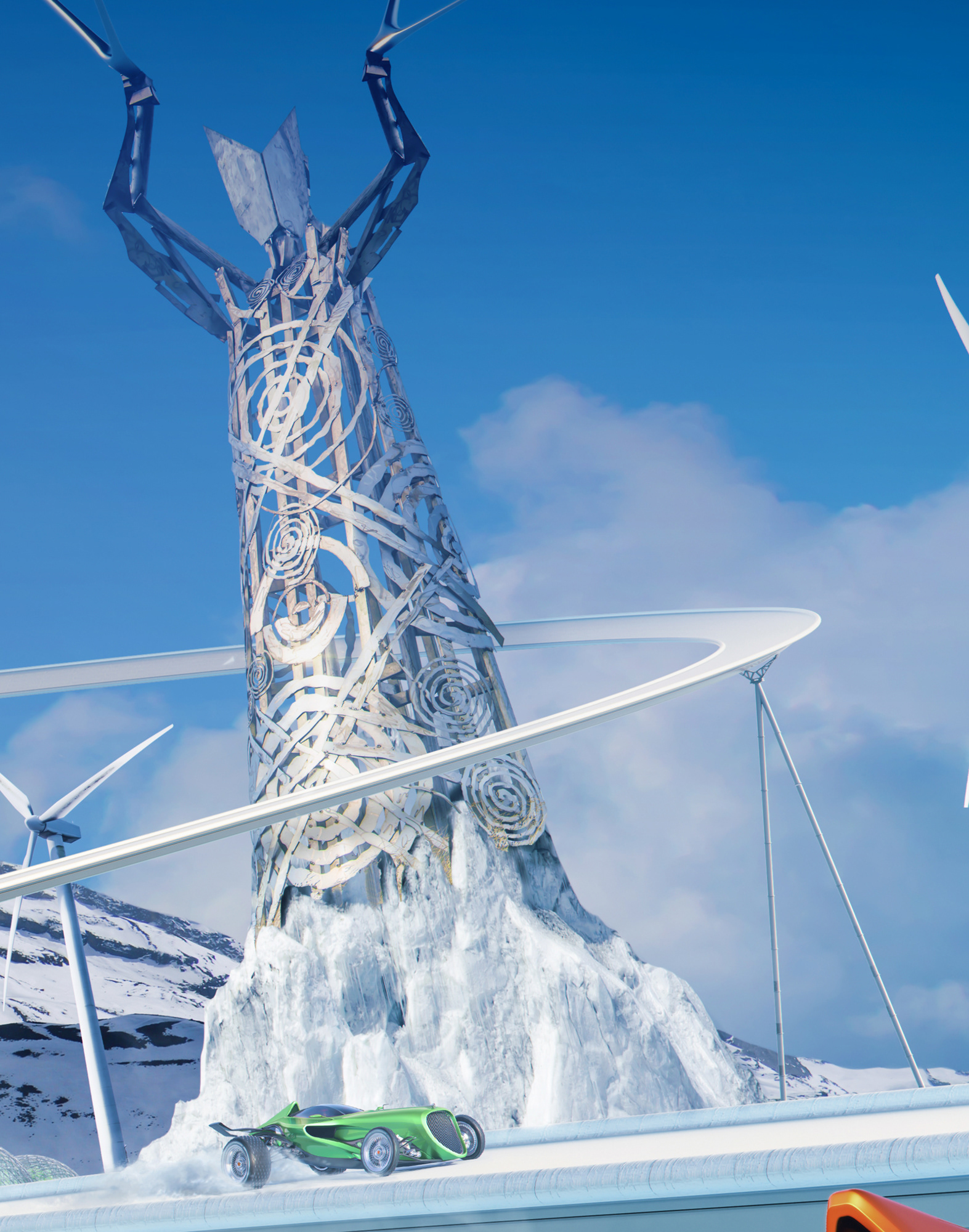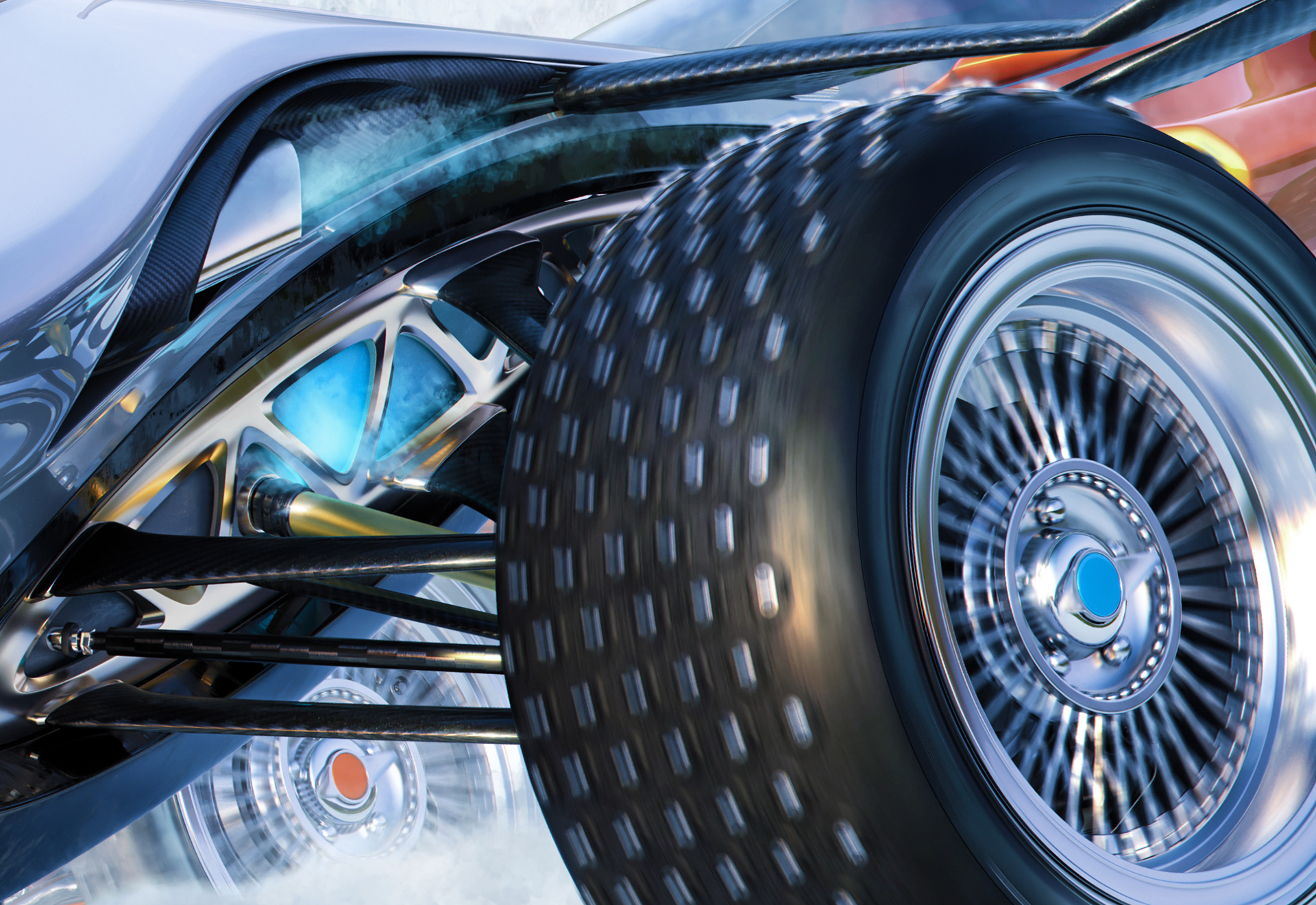 Vray motion blur at high res worked really well and render times were reasonable even for the 12000 pixel wide image.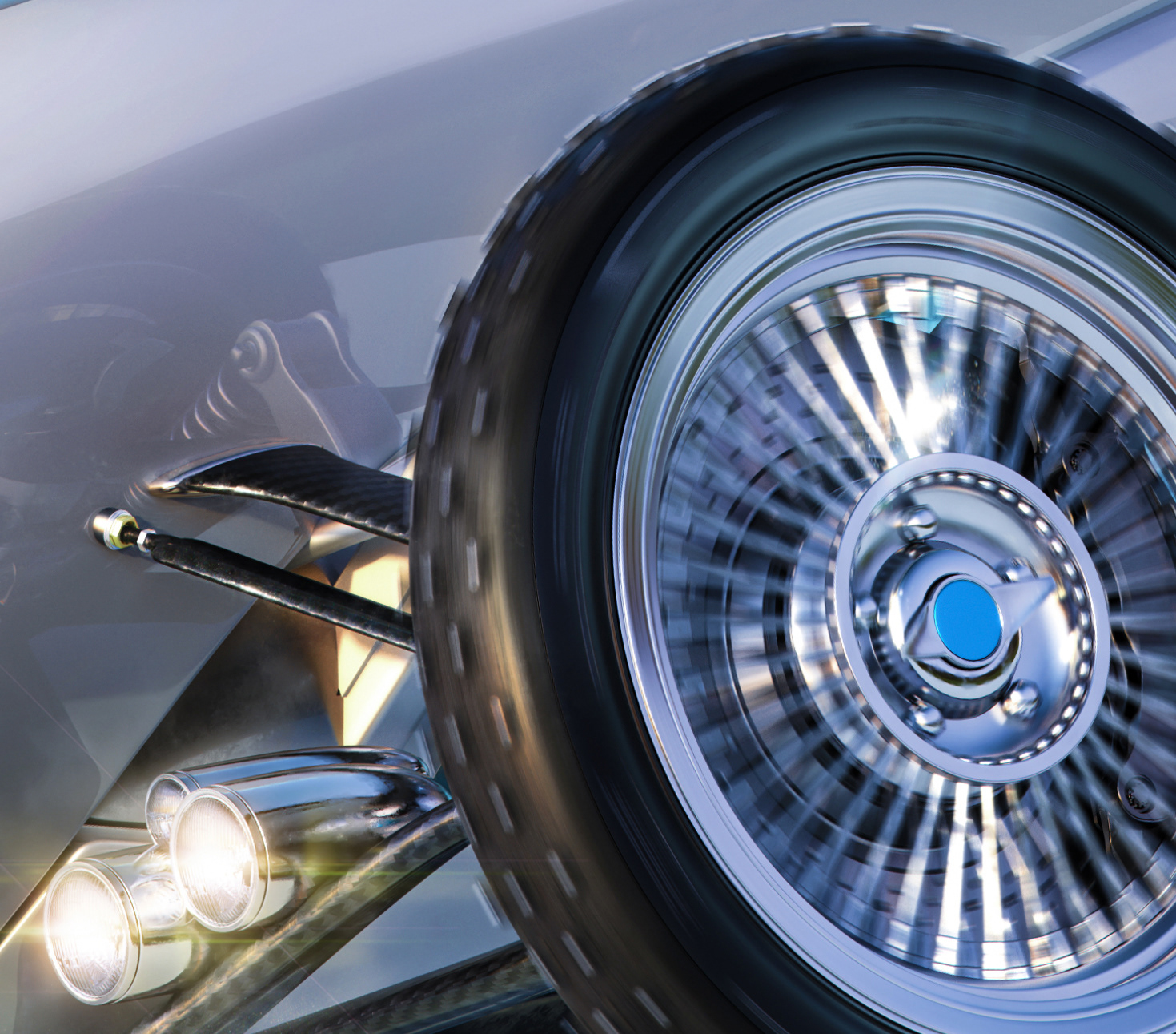 Very early development sketches of the layout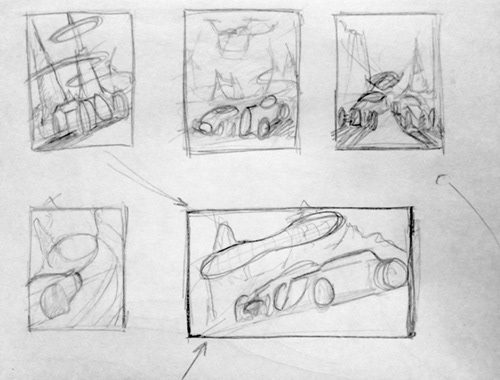 More elaborate layout sketches for finalizing the major elements in the image.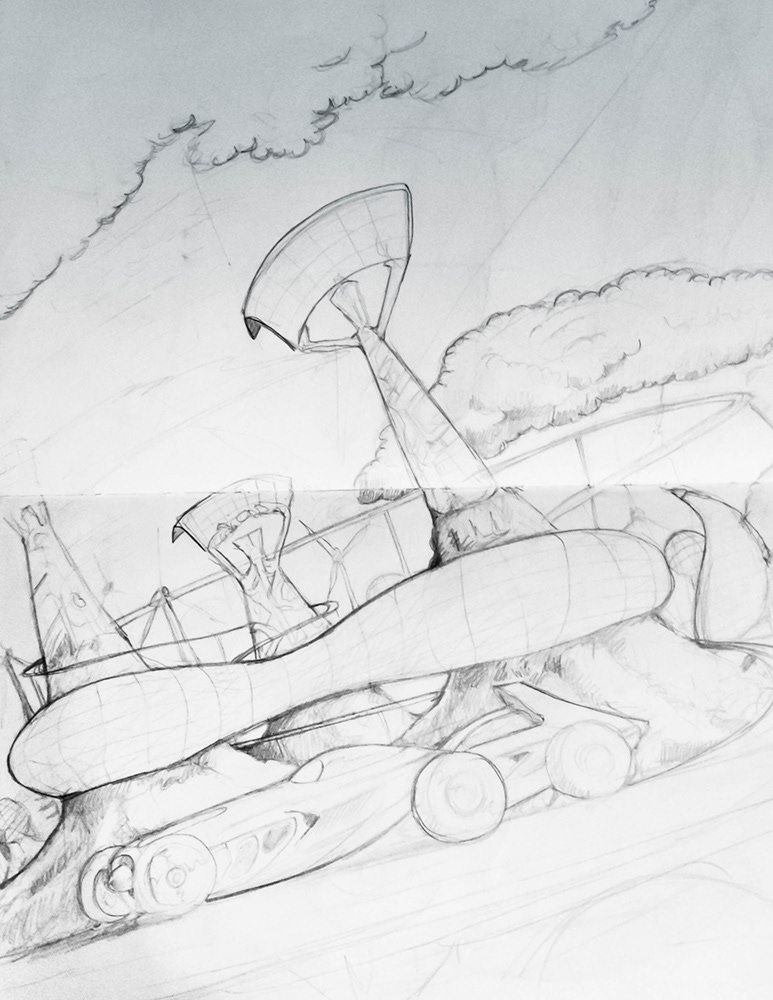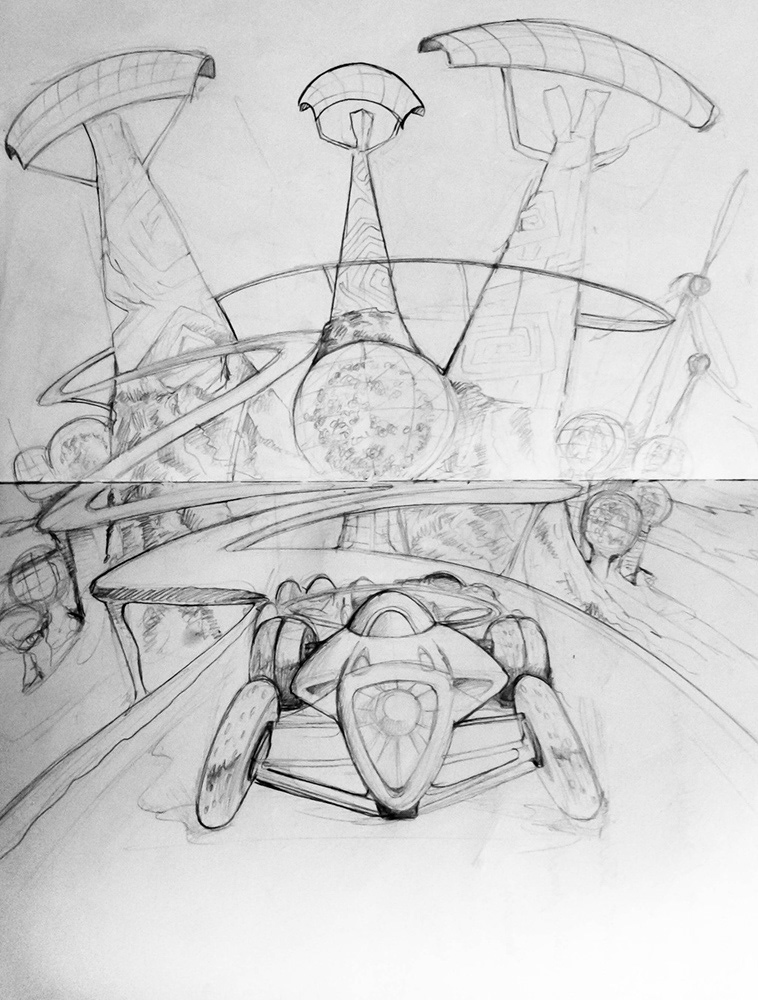 Early sketch for the hero car design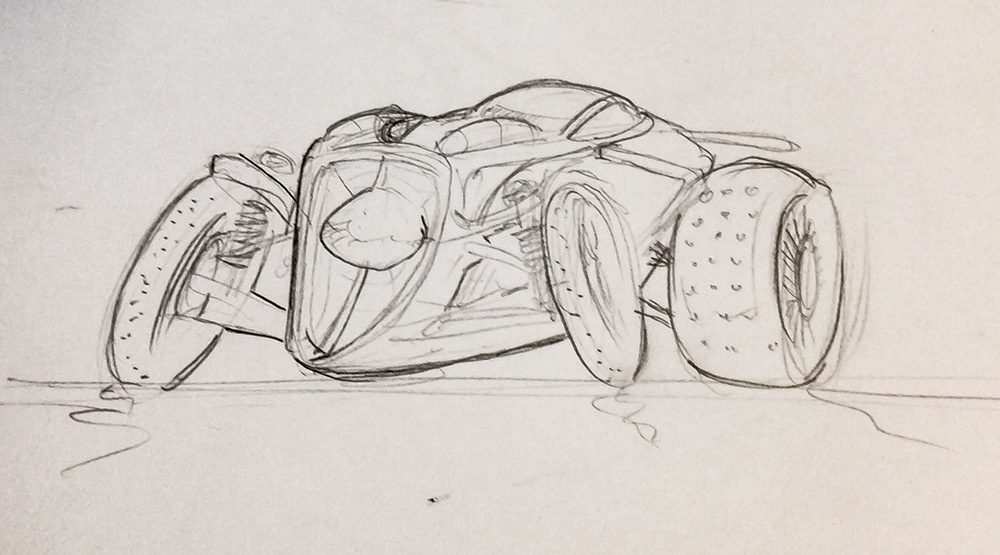 More finalized sketch for the hero car.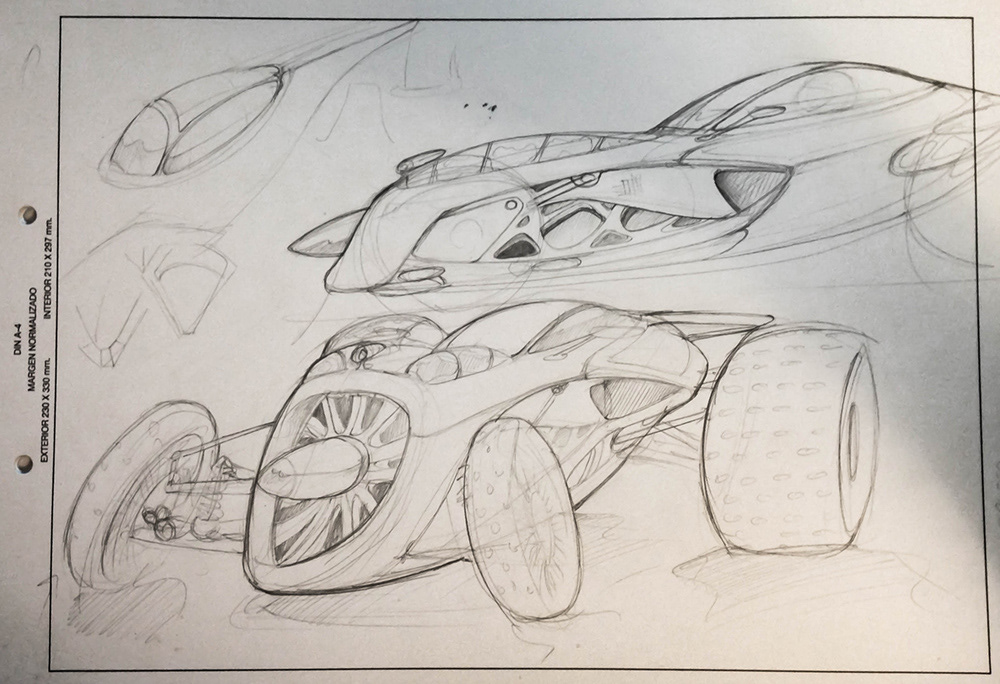 Quick renders of the final hero car model