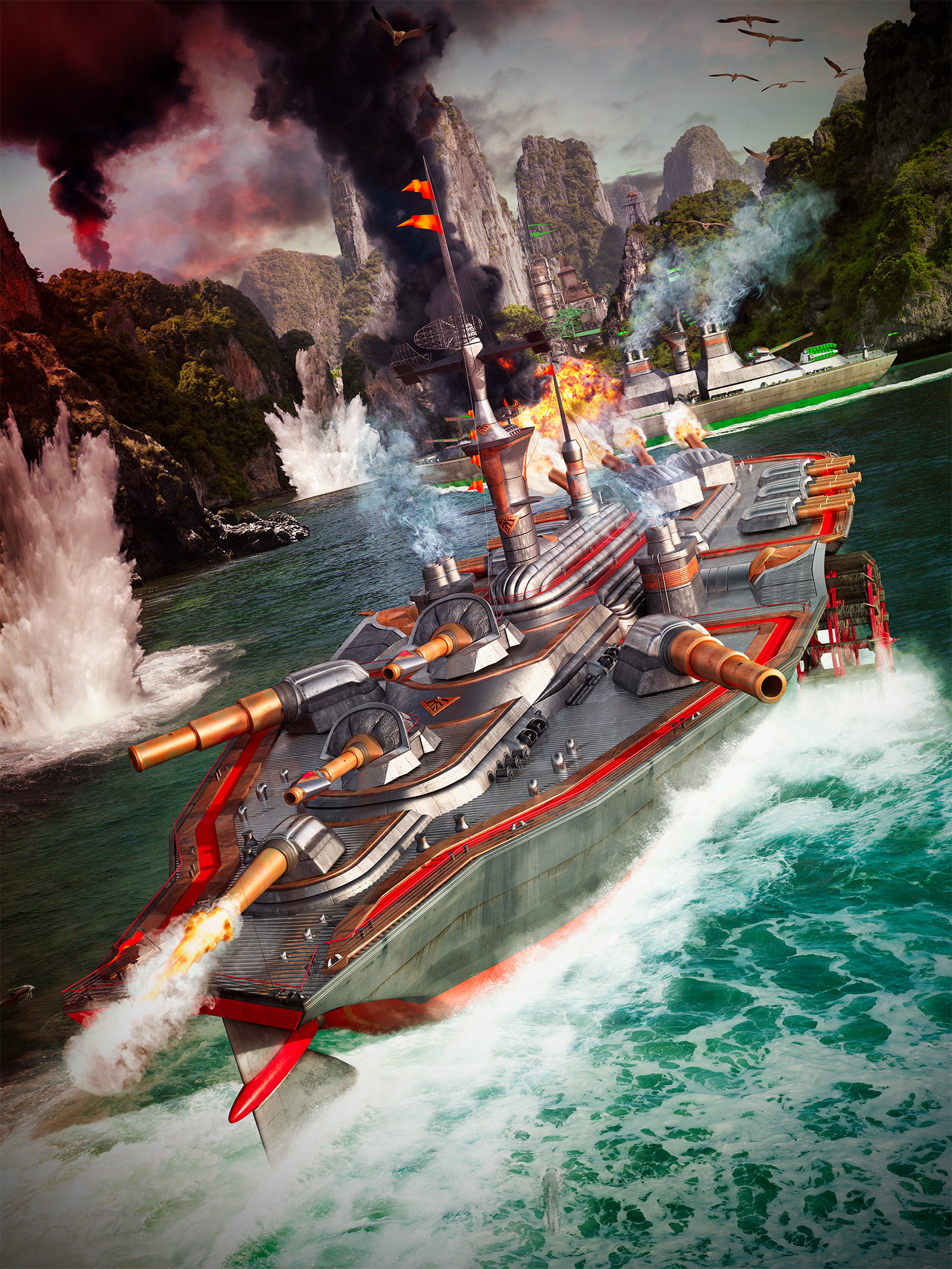 This is Keyart I did for Paradox interactive's Leviathan Warships game in 2011.  This project was also on a very tight schedule and a very tight budget but, again, I was given a lot of creative freedom by Paradox from the very start and was responsible for the image from concept to final execution and retouch.  I started,as usual, with ingame assets. In this case the models were very low res as this was a mobile game and mostly features top down action.  I built up and filled in details based on concept art supplied by the client, in many cases having to exprapolate from very low res artwork.  The designs were mostly created to be view from the top and certainly not anywhere near full screen.  Background was a mixture of digital painting and photomantaging. 
Below is how it looked on the box with titles.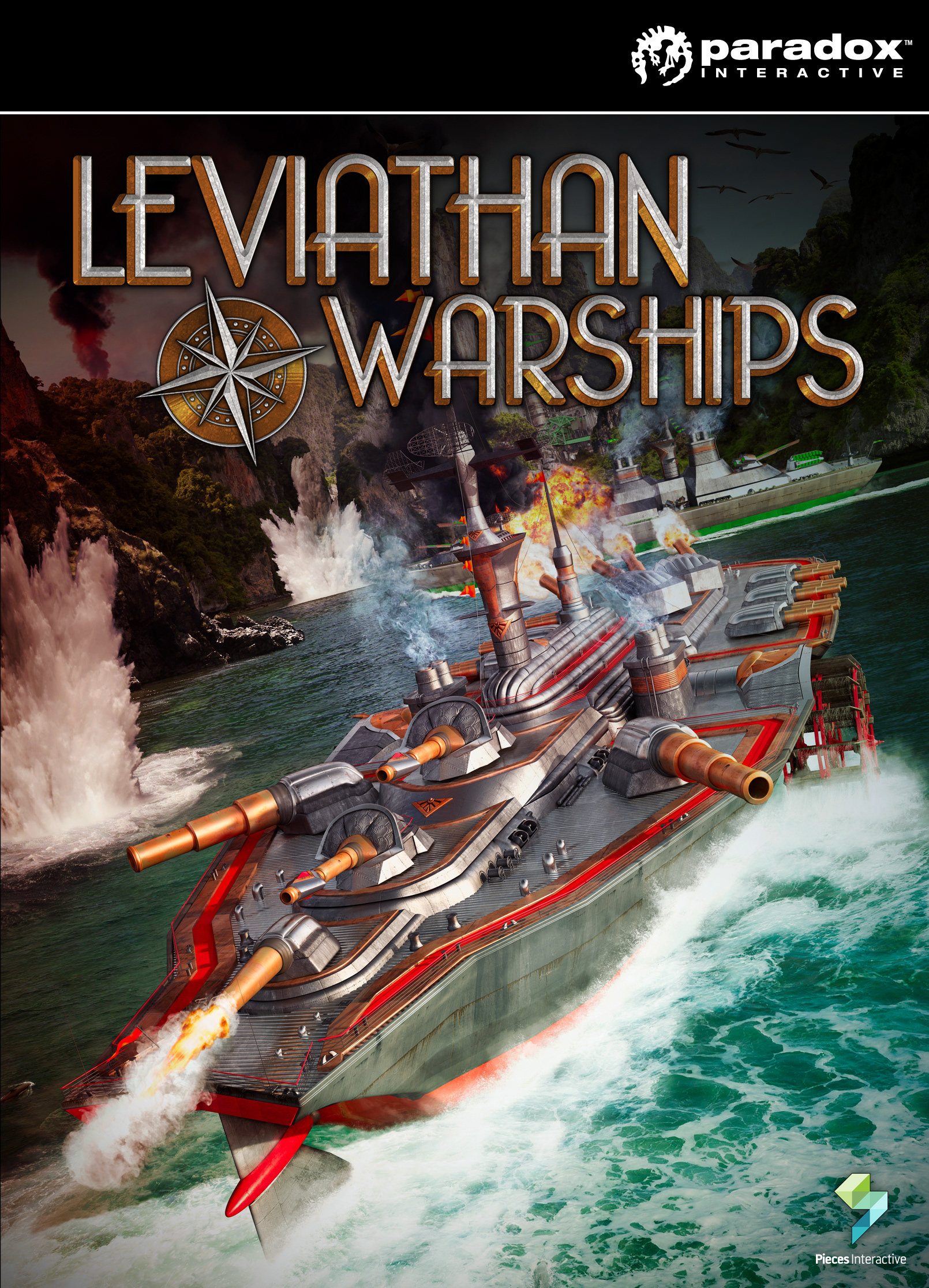 Here are some closeup shots at around 50% of actual size.  Final art was around 5000x7000.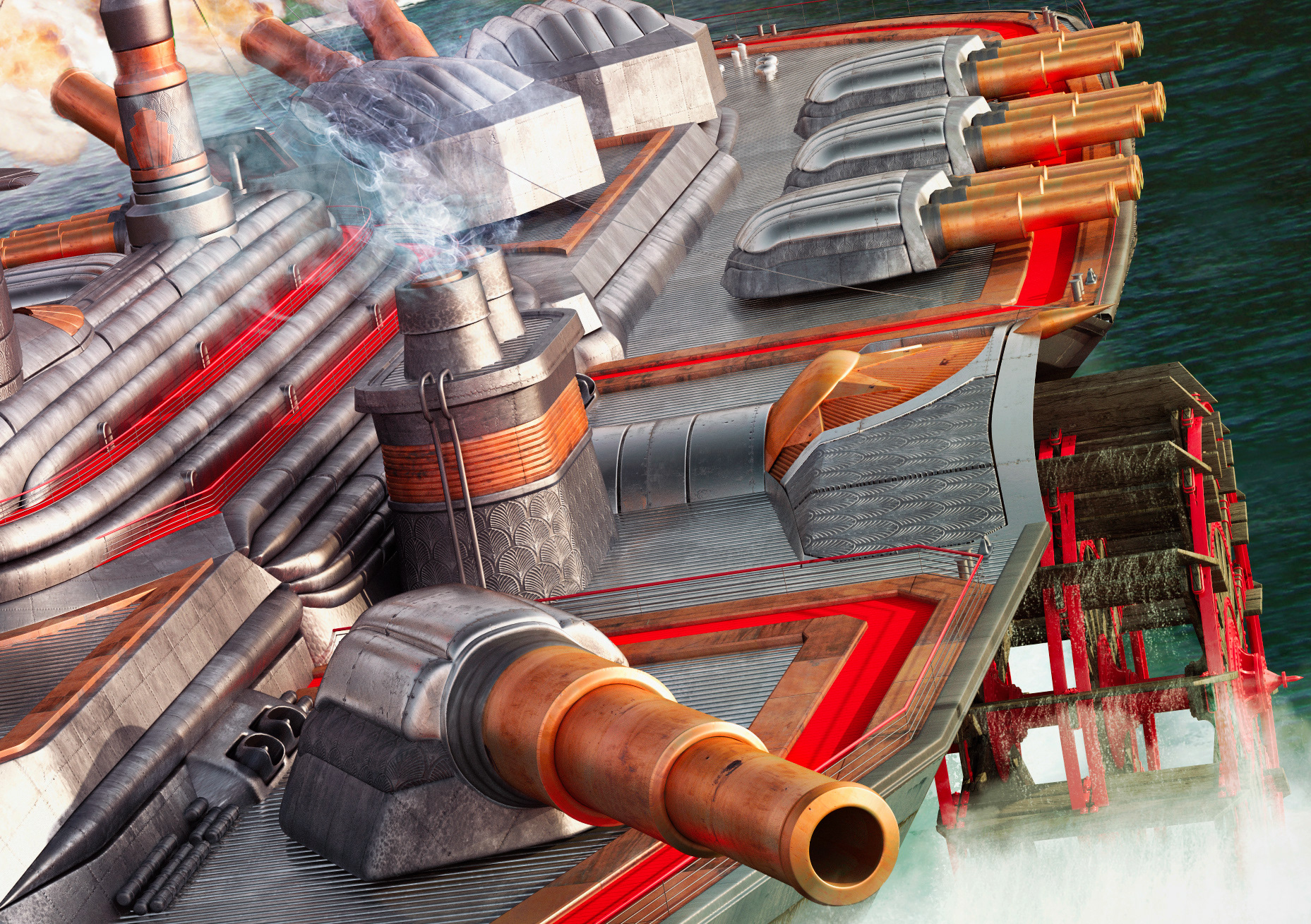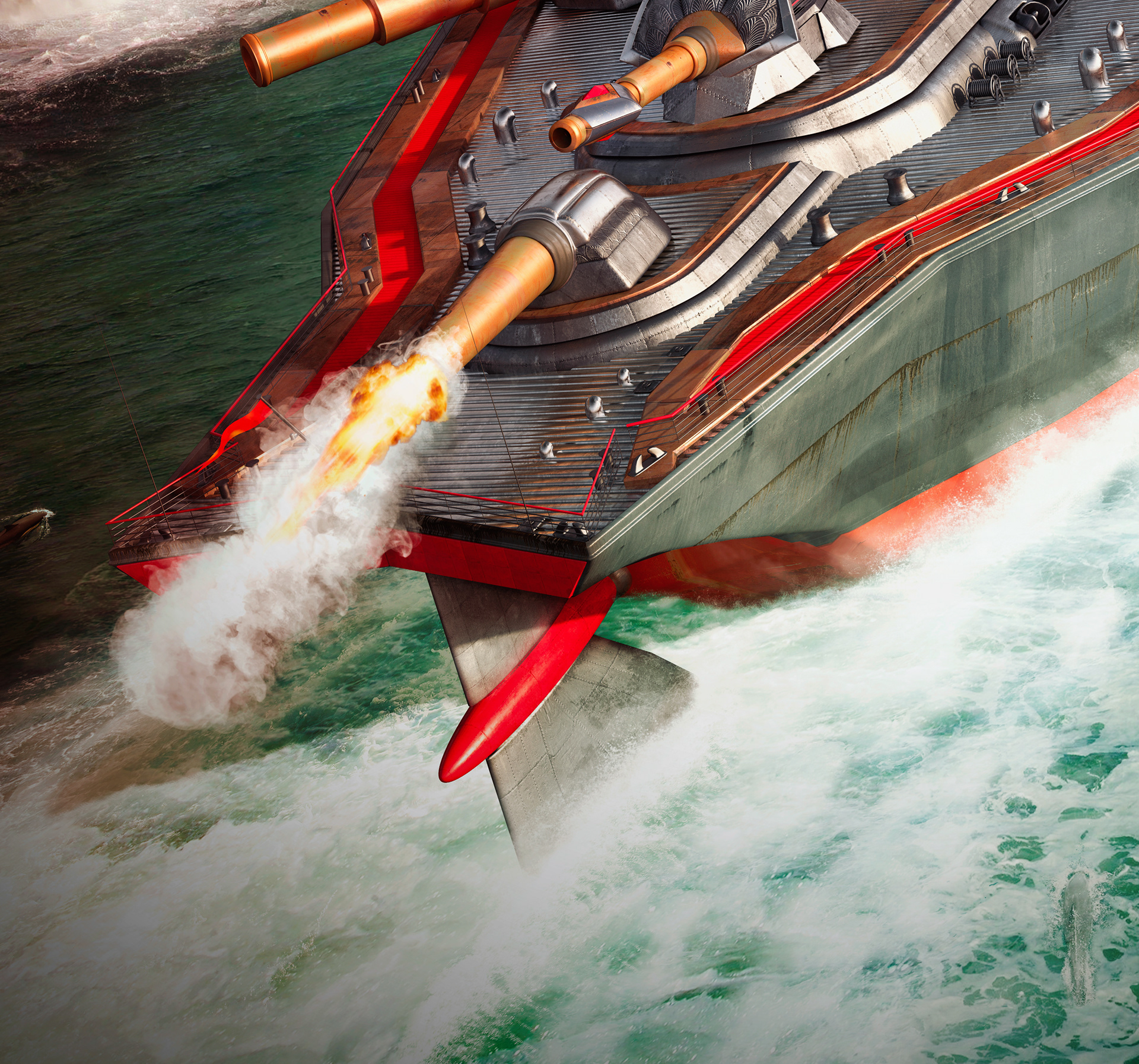 Here is an image from the very early stages showing some exploration of the layout with the supplied in game model.  Geometry was very light so a substantial amount of work need to be done to get the models to keyart level.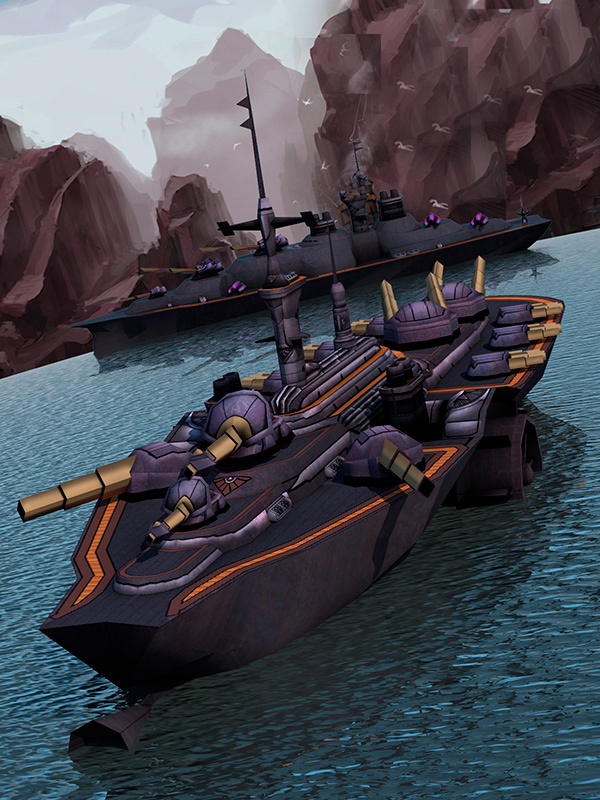 This is the detailed model extrapolated from the ingame asset.  A lot of detail was added to the rotary paddle as it was originally intended to have that very close to camera.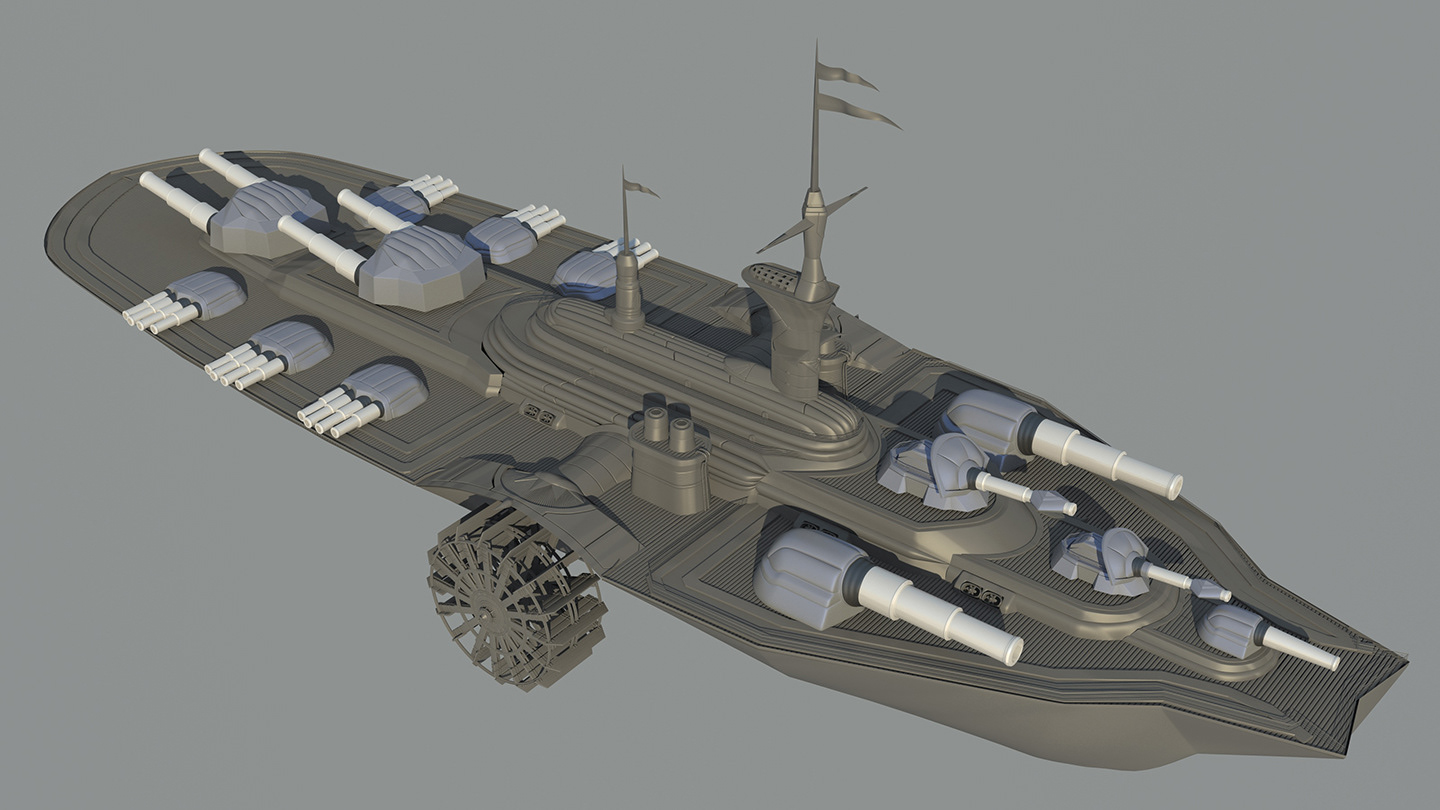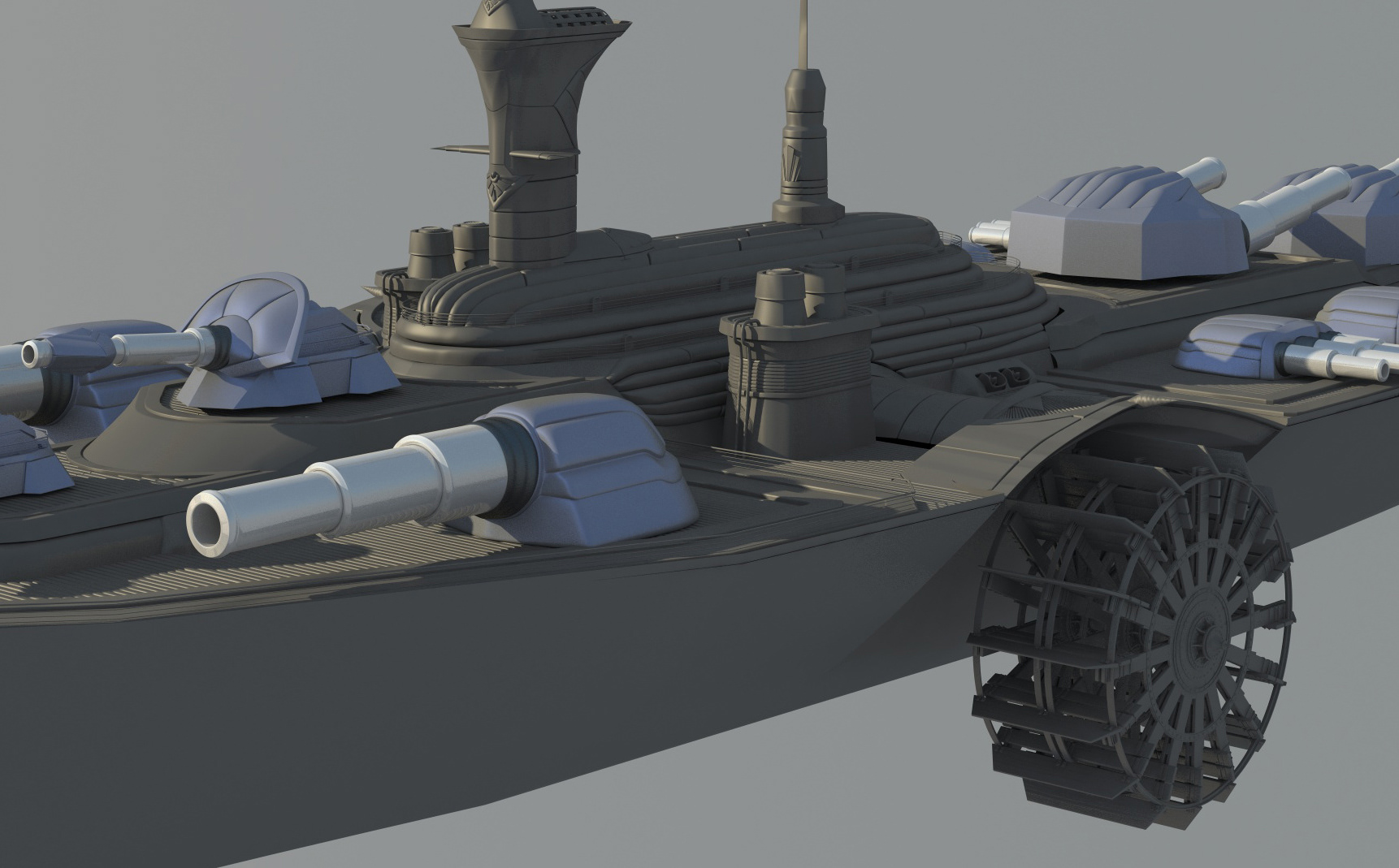 Here is the final model with additional dressing and small deck furniture added for scale.  More surface frtails were added in the texturing phase.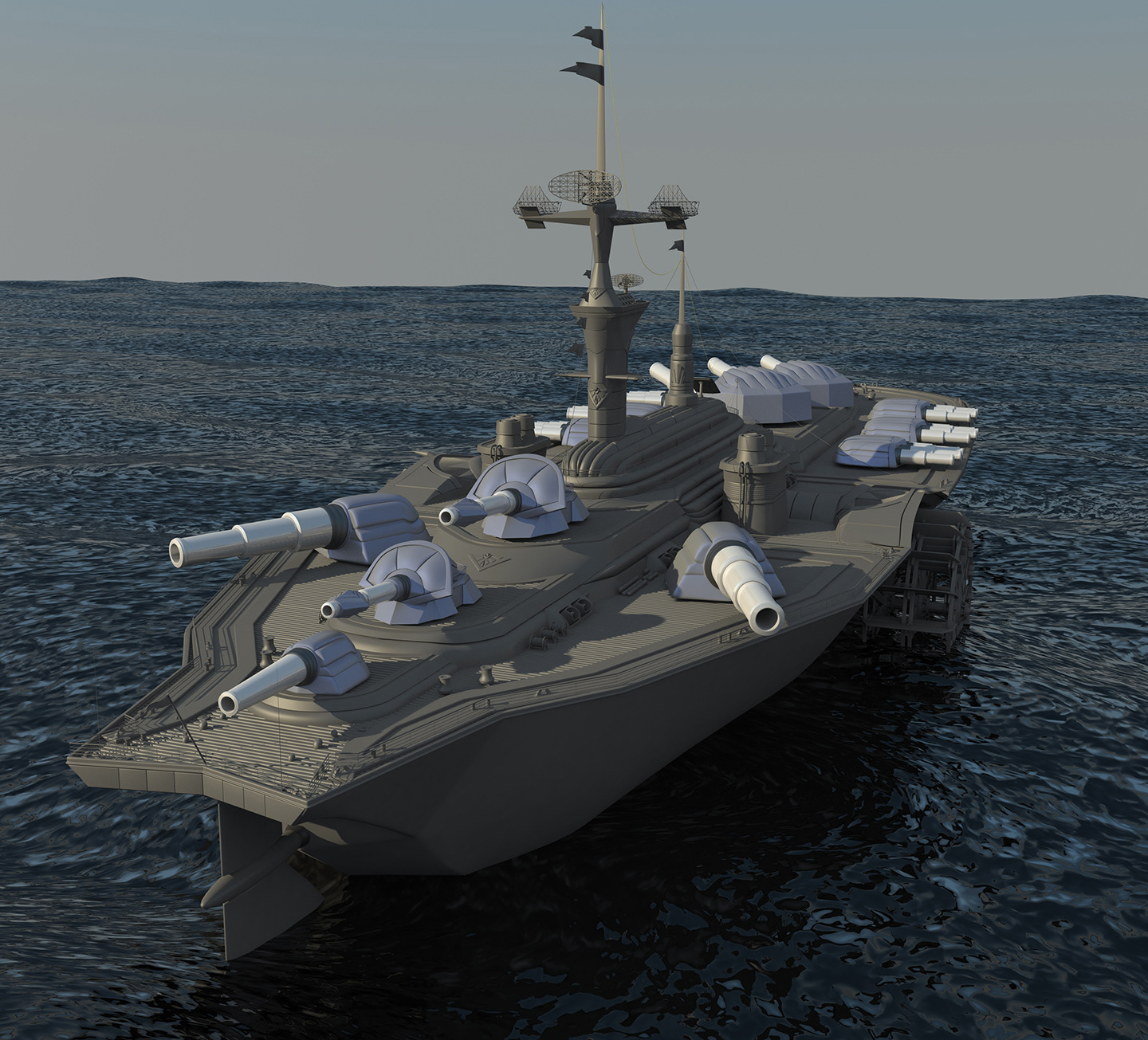 The second ship did not require as much detailing and pportions of the main ship were repeated to save time.