I'm currently building a vehicle prop as part of the cover illustration to Elio Quiroga Novel "Los Códices del Apocalipsis". After reading the book Elio and I discussed the creation of the pivotal space probe which first appears in orbit over the earth and is captured but a secret space shuttle mission and later an exact copy plays a key role in the apocalypse itself.  
Without giving too much away the object was built on earth and is connected in someway to the Vatican. The description of the device is of a technology at once familiar and yet incomprehensible. Covered in filigree and filled strange liquids along with mechanical and electrical components that seem normal but the purpose of which can not be fathomed. 
It's a fun challenge to design and realize this device and will hopefully make an interesting cover.
I'm presenting the final model which will feature in the final cover art.
Update render... this will probably be the configuration for the cover... still in exploration on that though.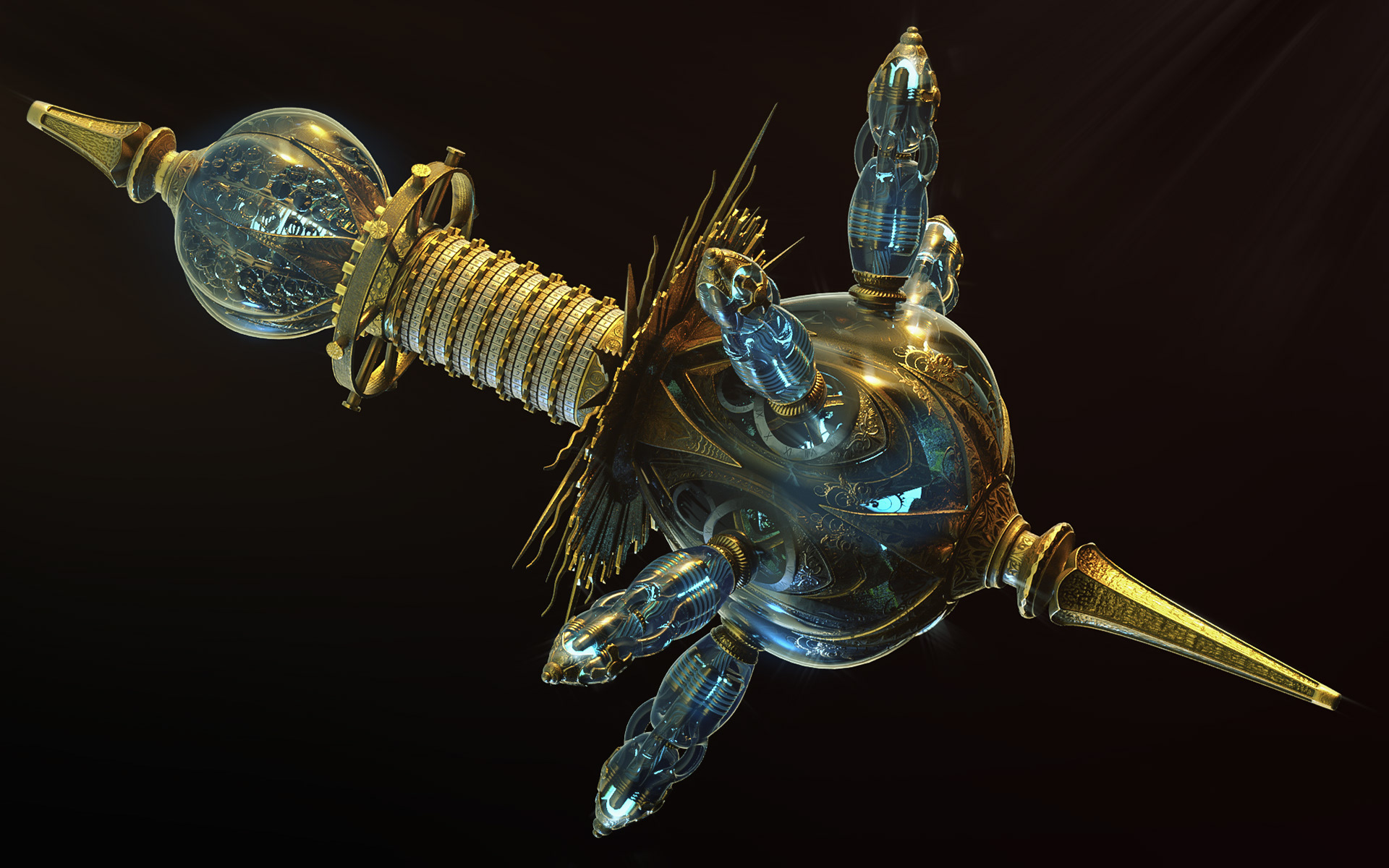 This is the internal mechanism without the outer shell.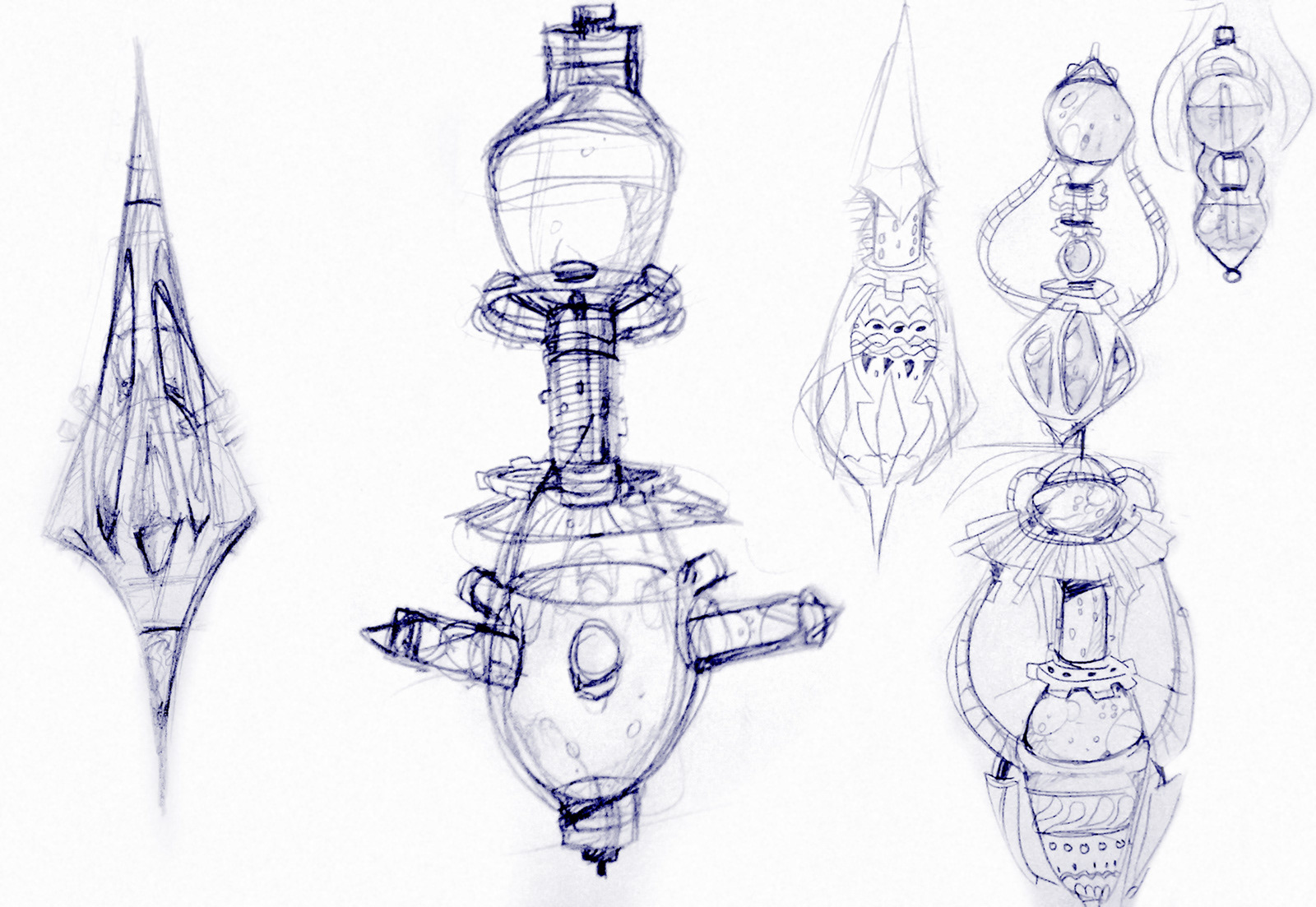 Development Sketches by Clara (@claramccaff on Instagram)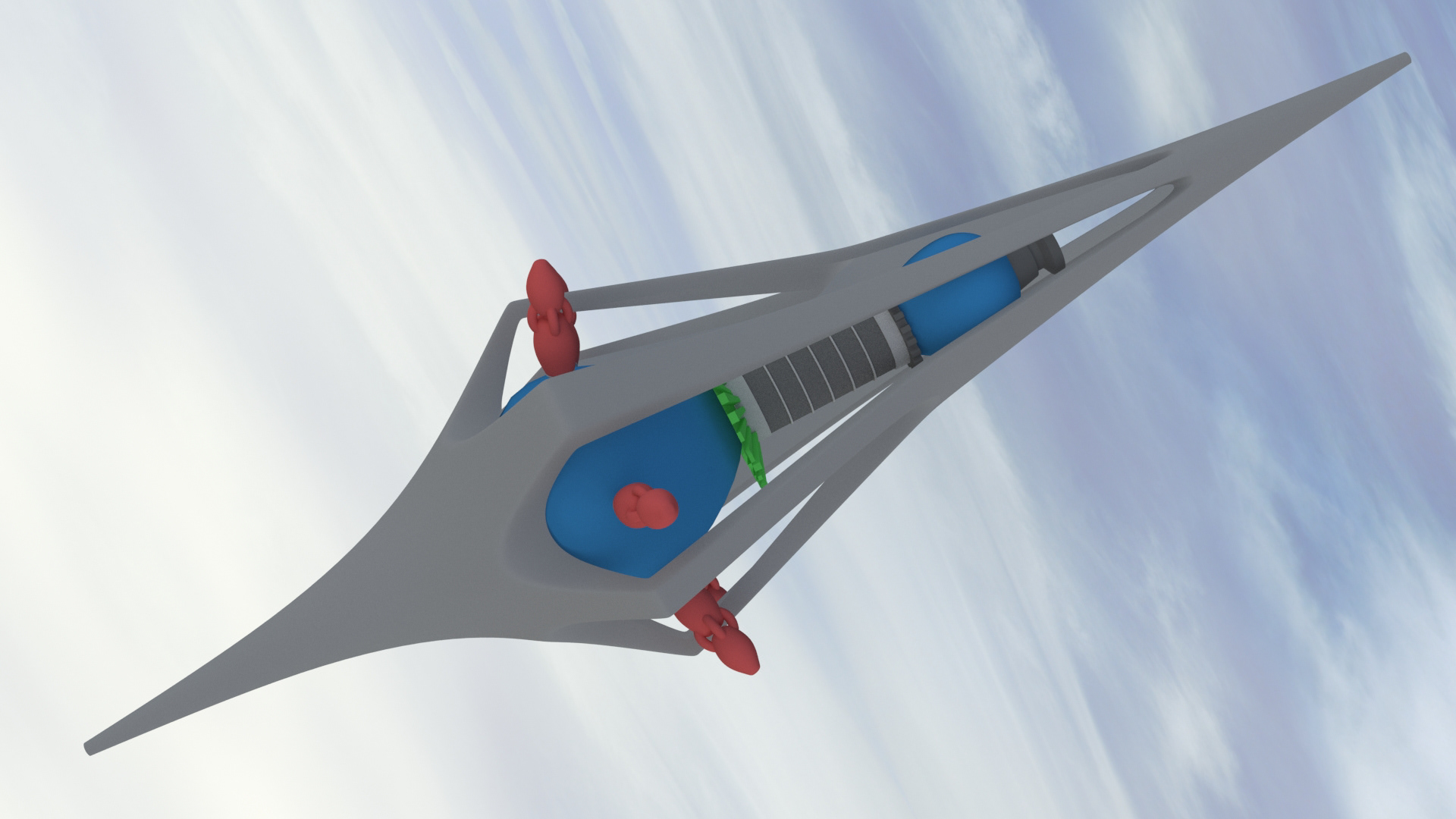 Initial blocking model by my colleague Moises Guerra in 3ds Max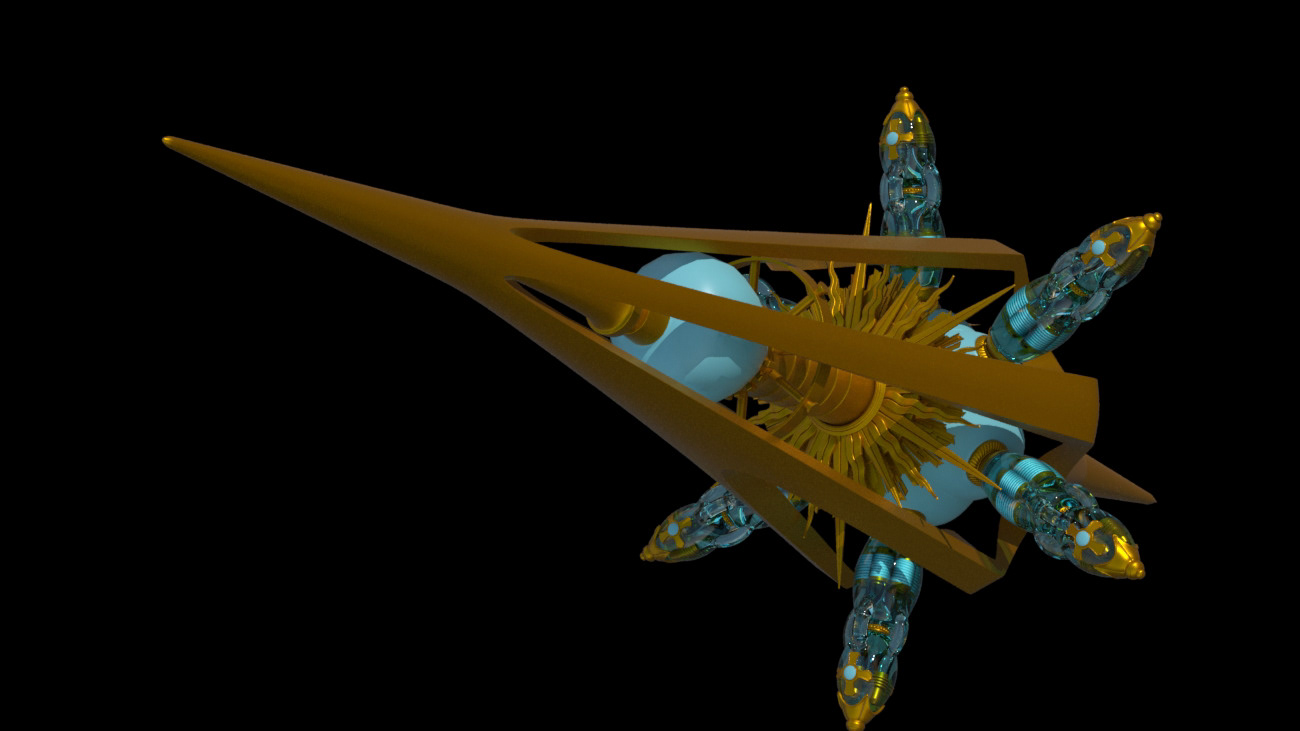 The majority of the modelling was then completed using Modo with the exception of the head which were sculpted in Zbrush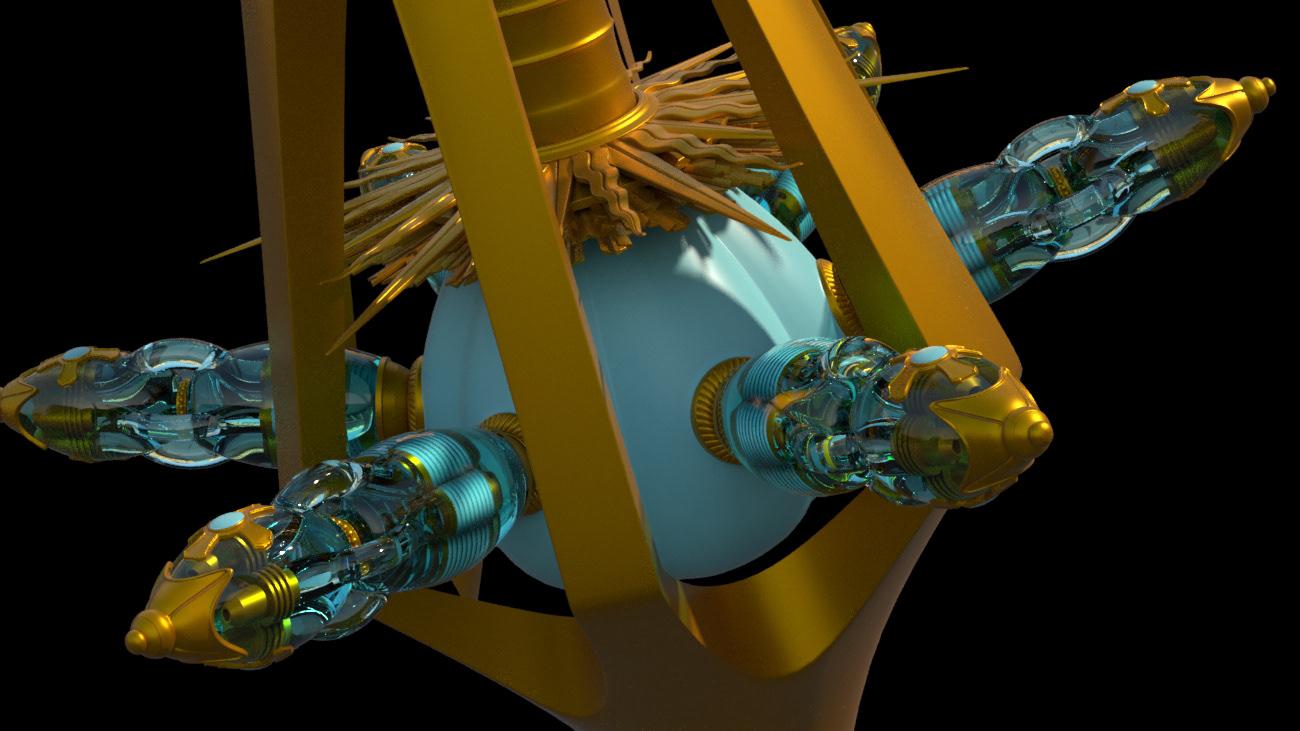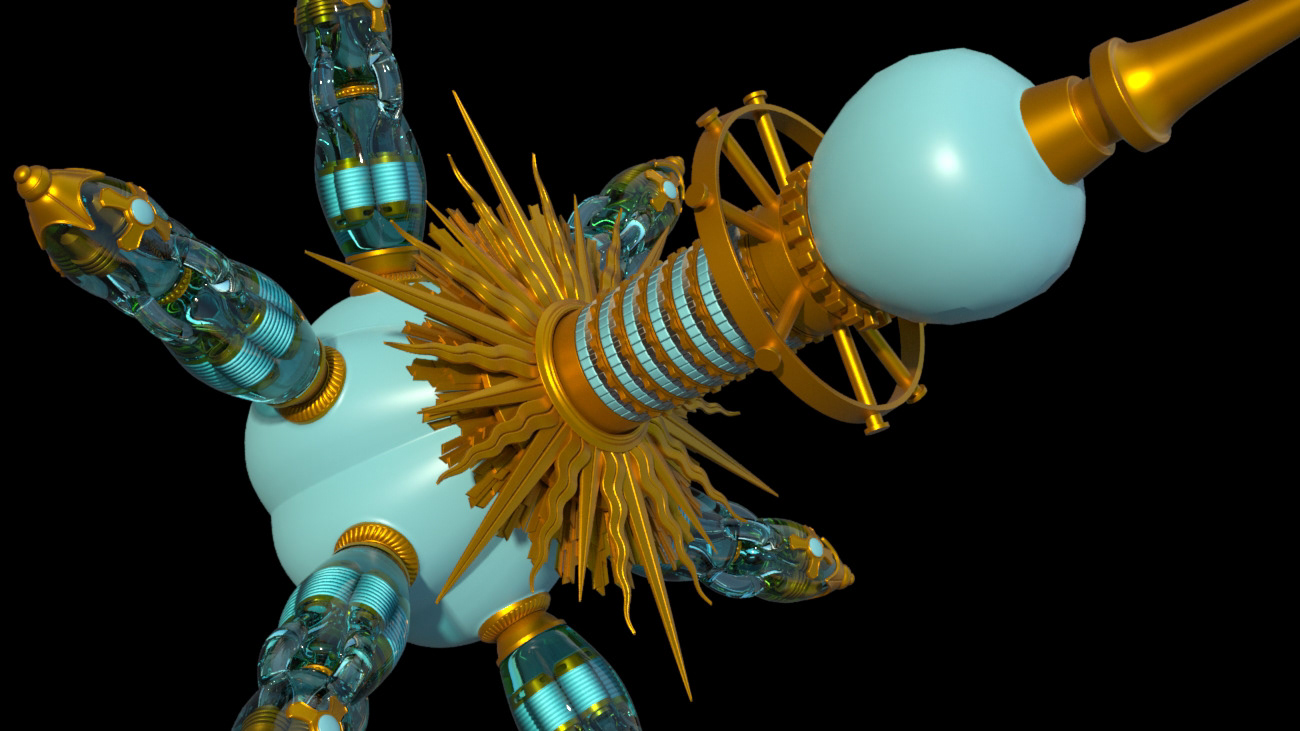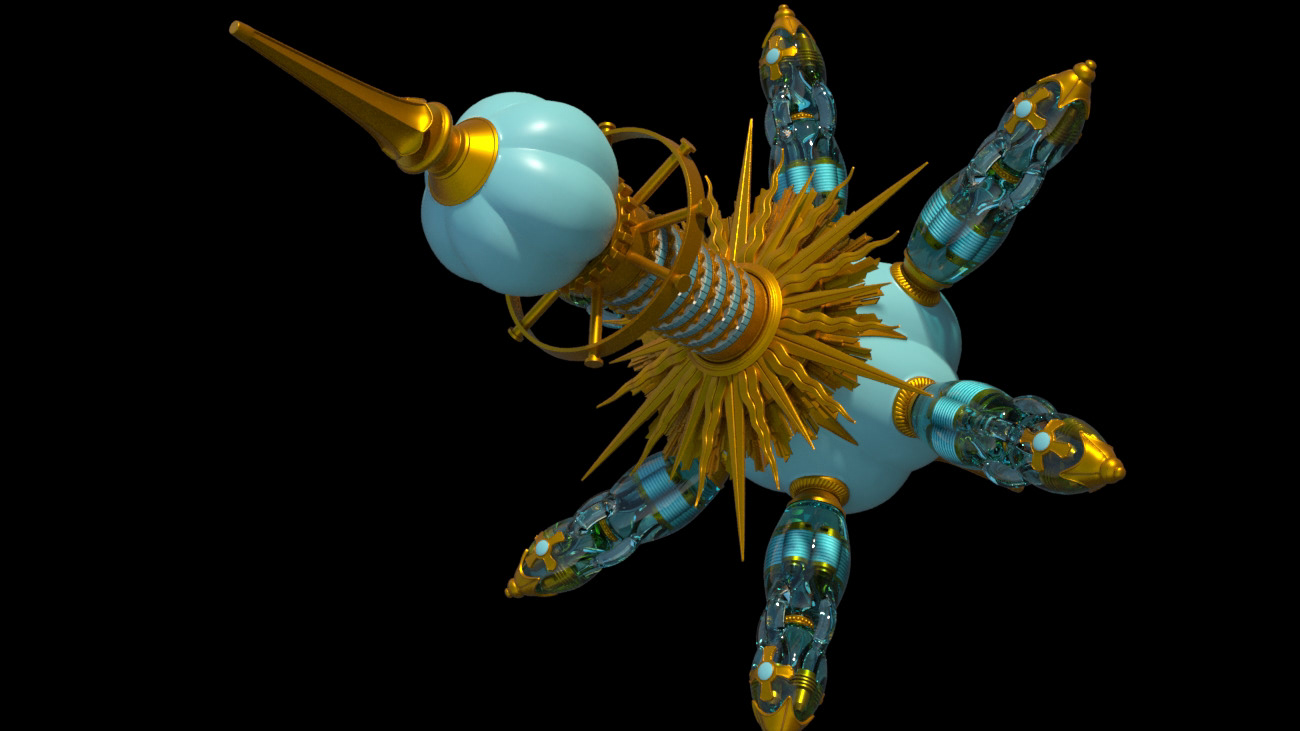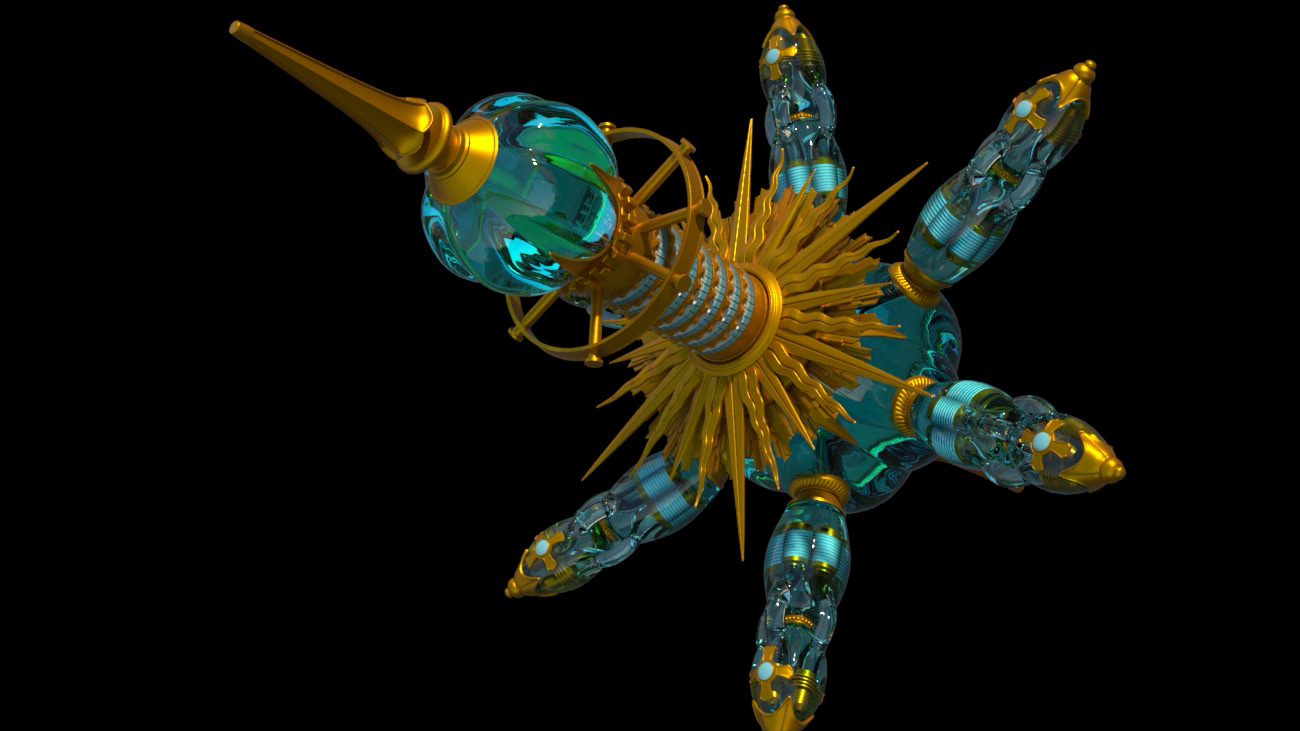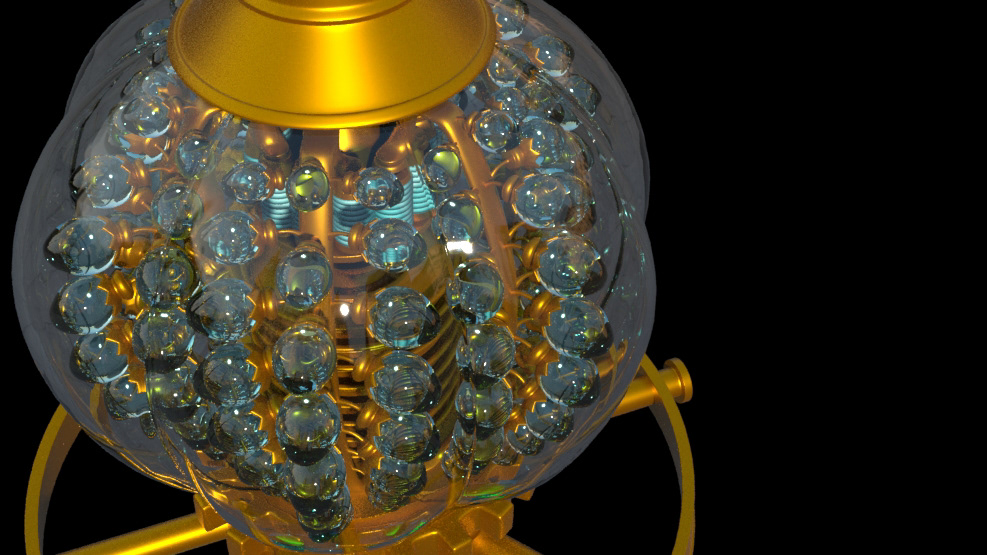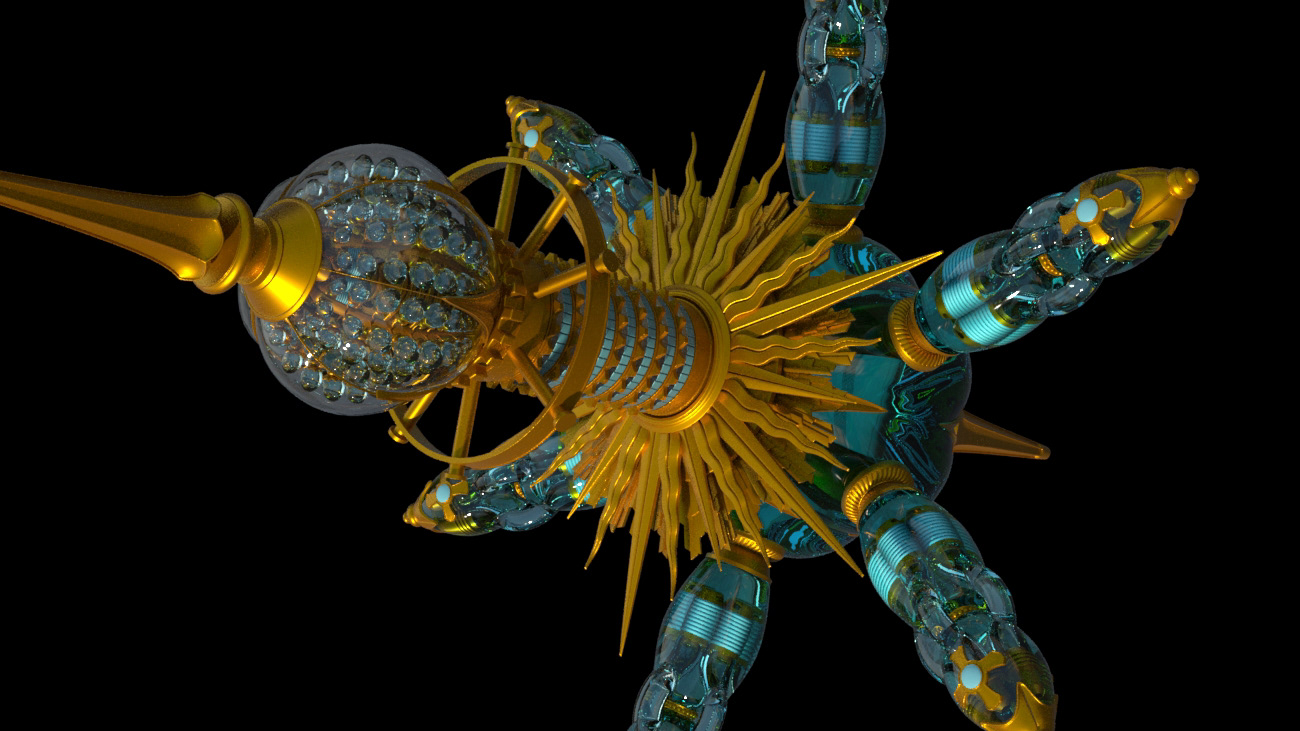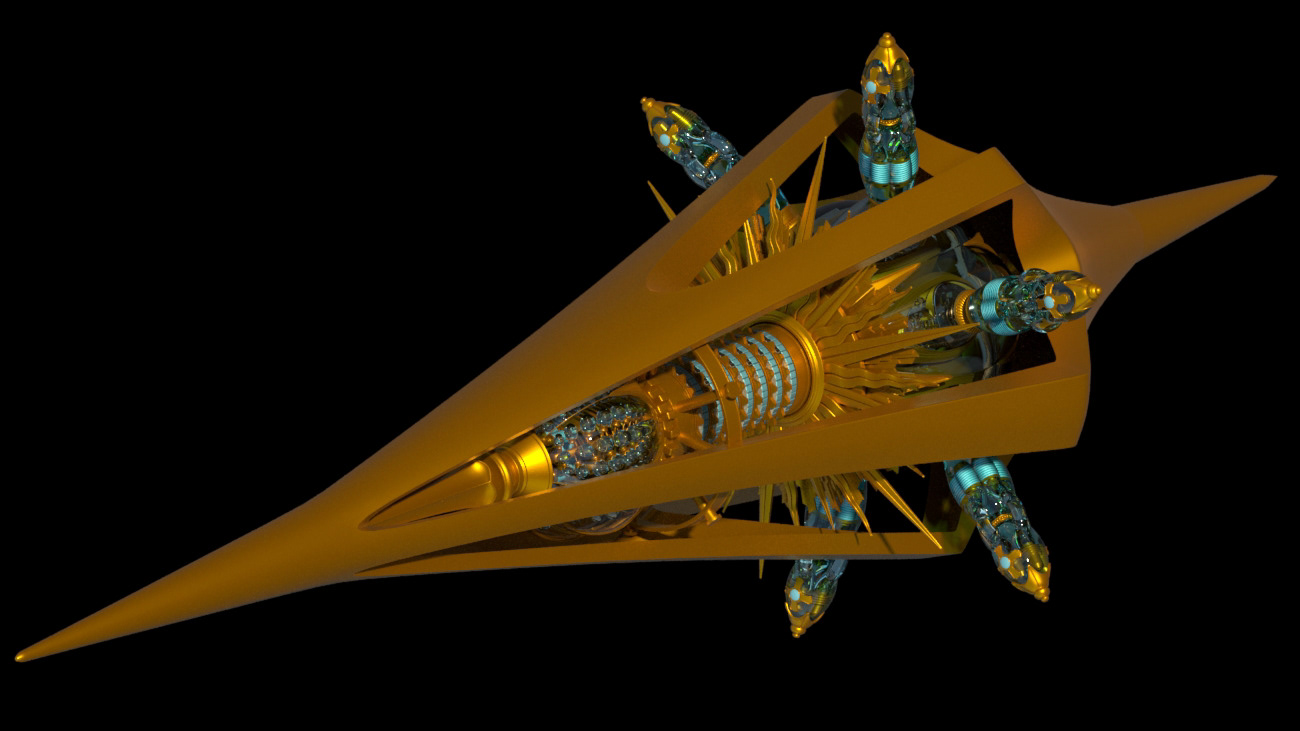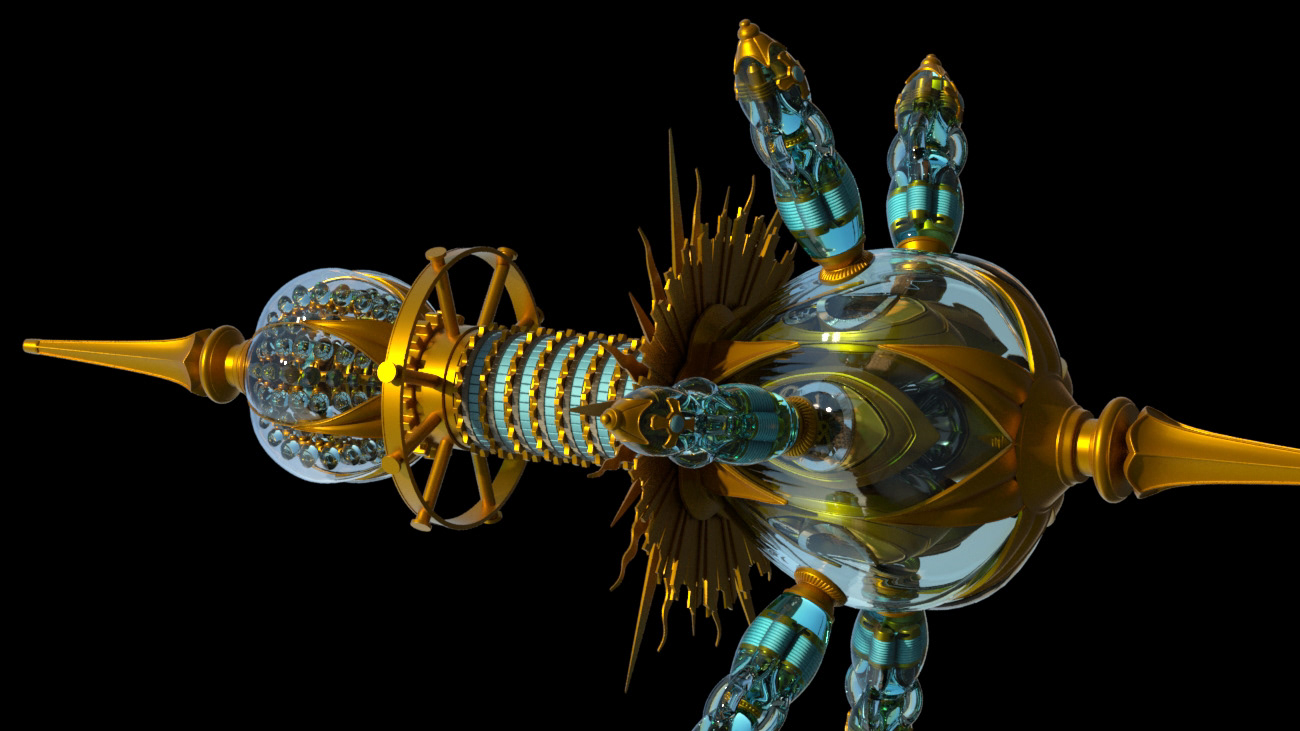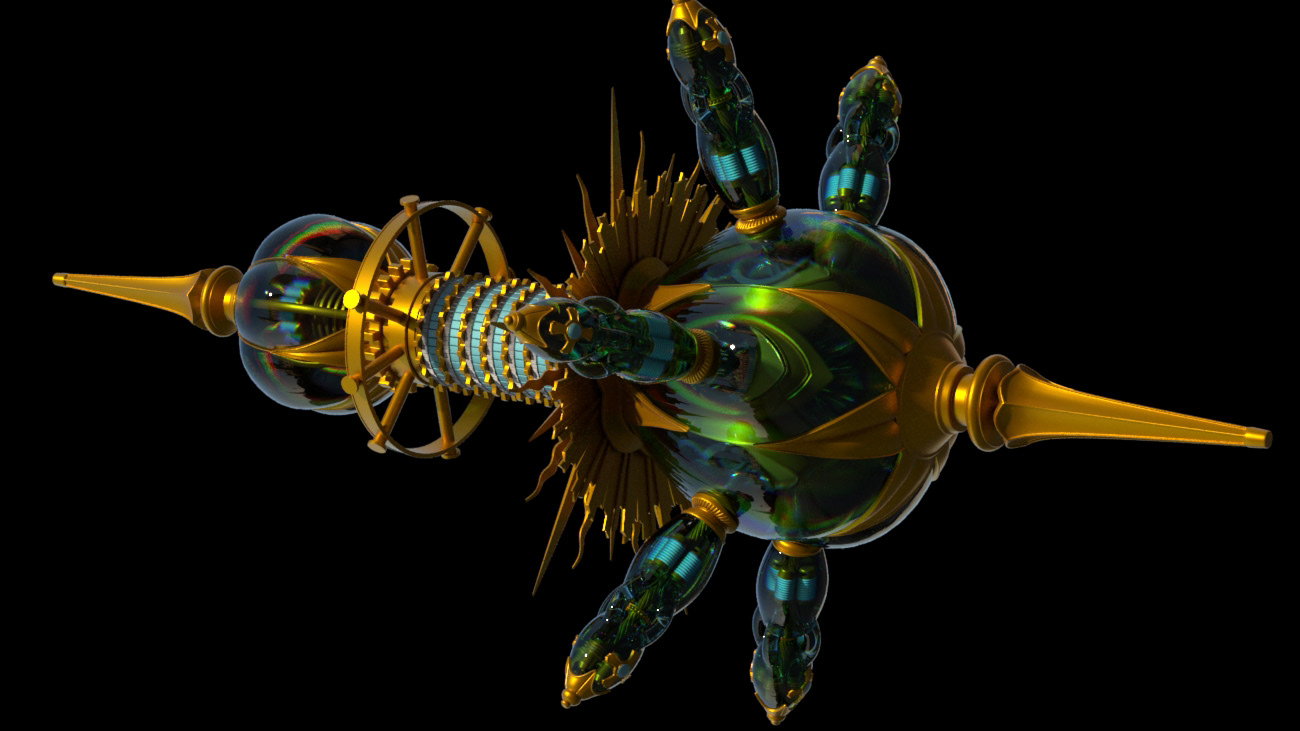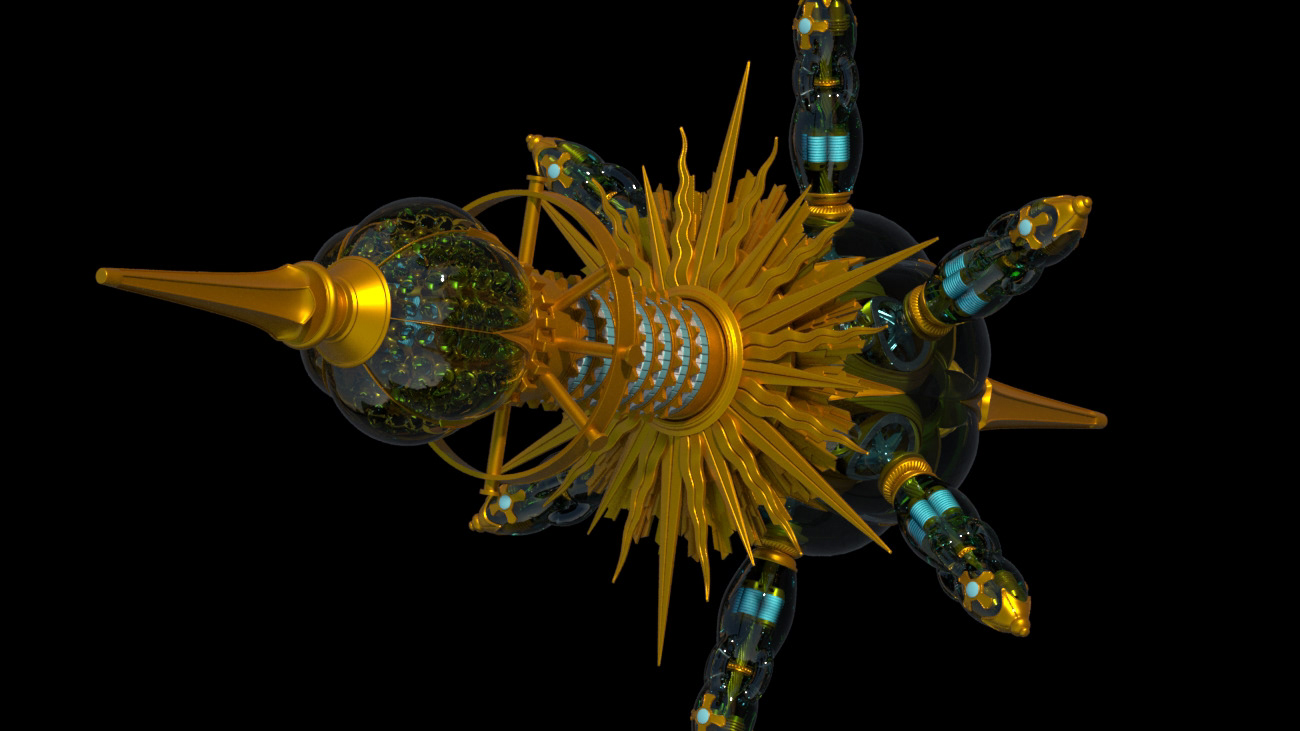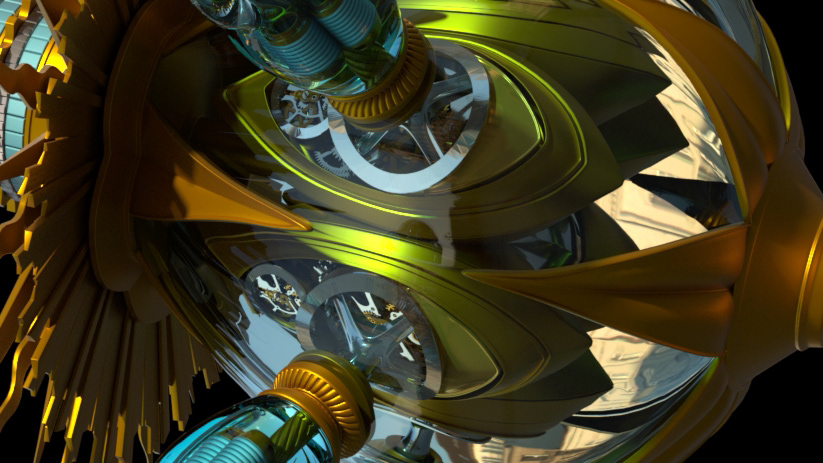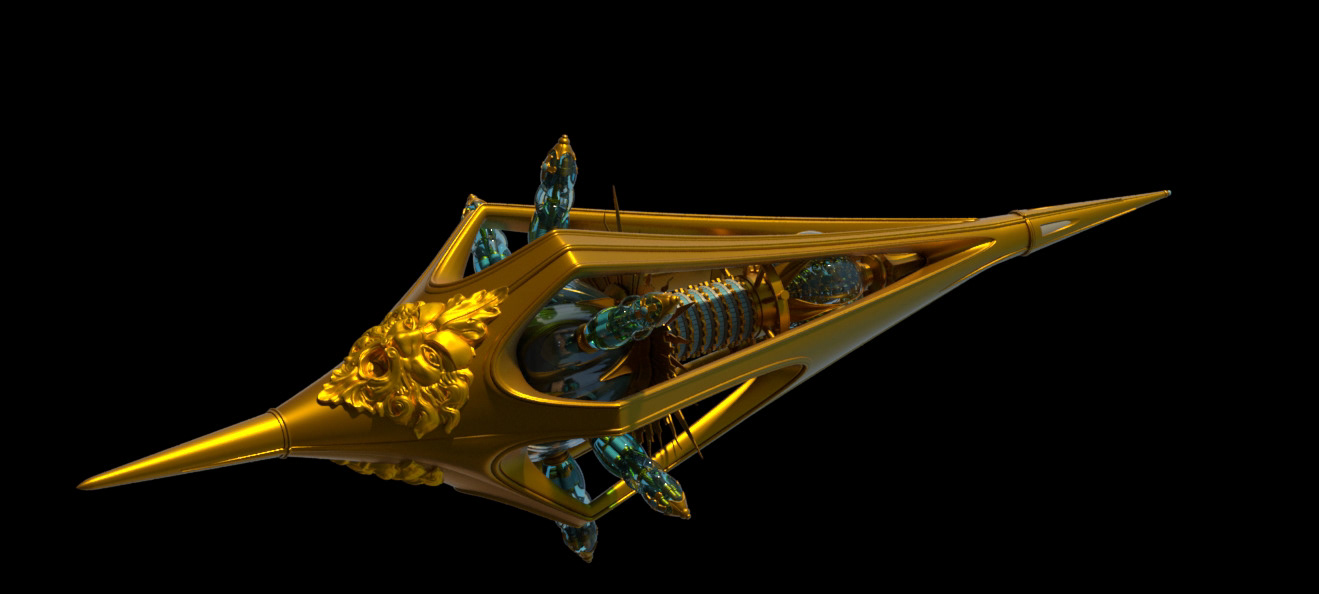 The head icon was sculpted flat in Zbrush and then deformed into place in Modo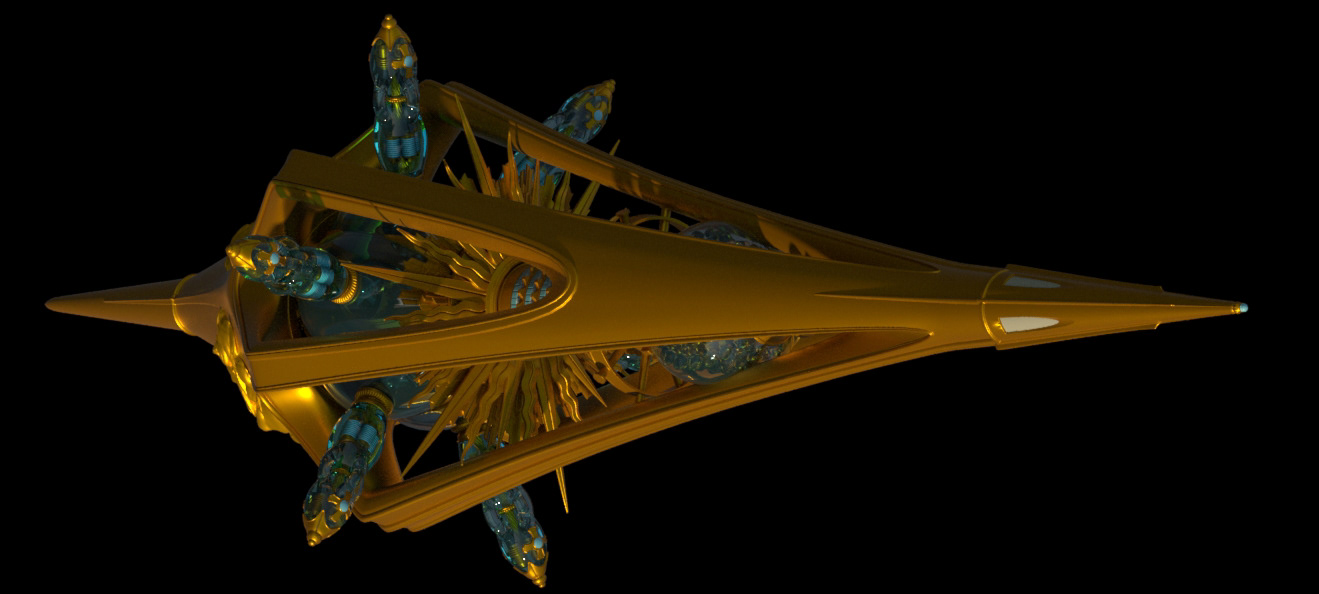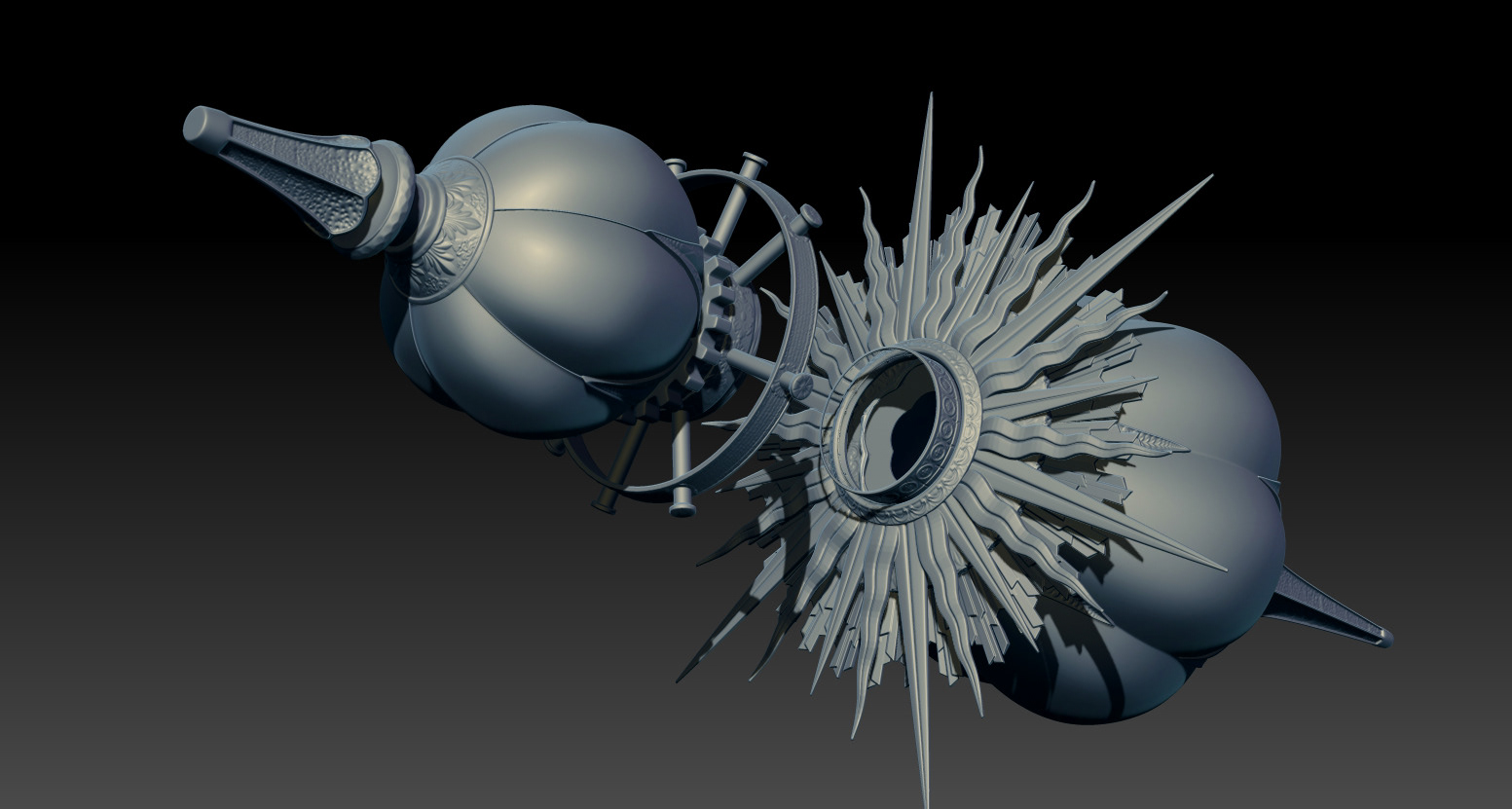 At this point I moved the whole model over to Zbrush to apply finer details.  I made use of Jonas Ronnegard's ornament brushes to do a lot of the filigree detail along with some custom alphas.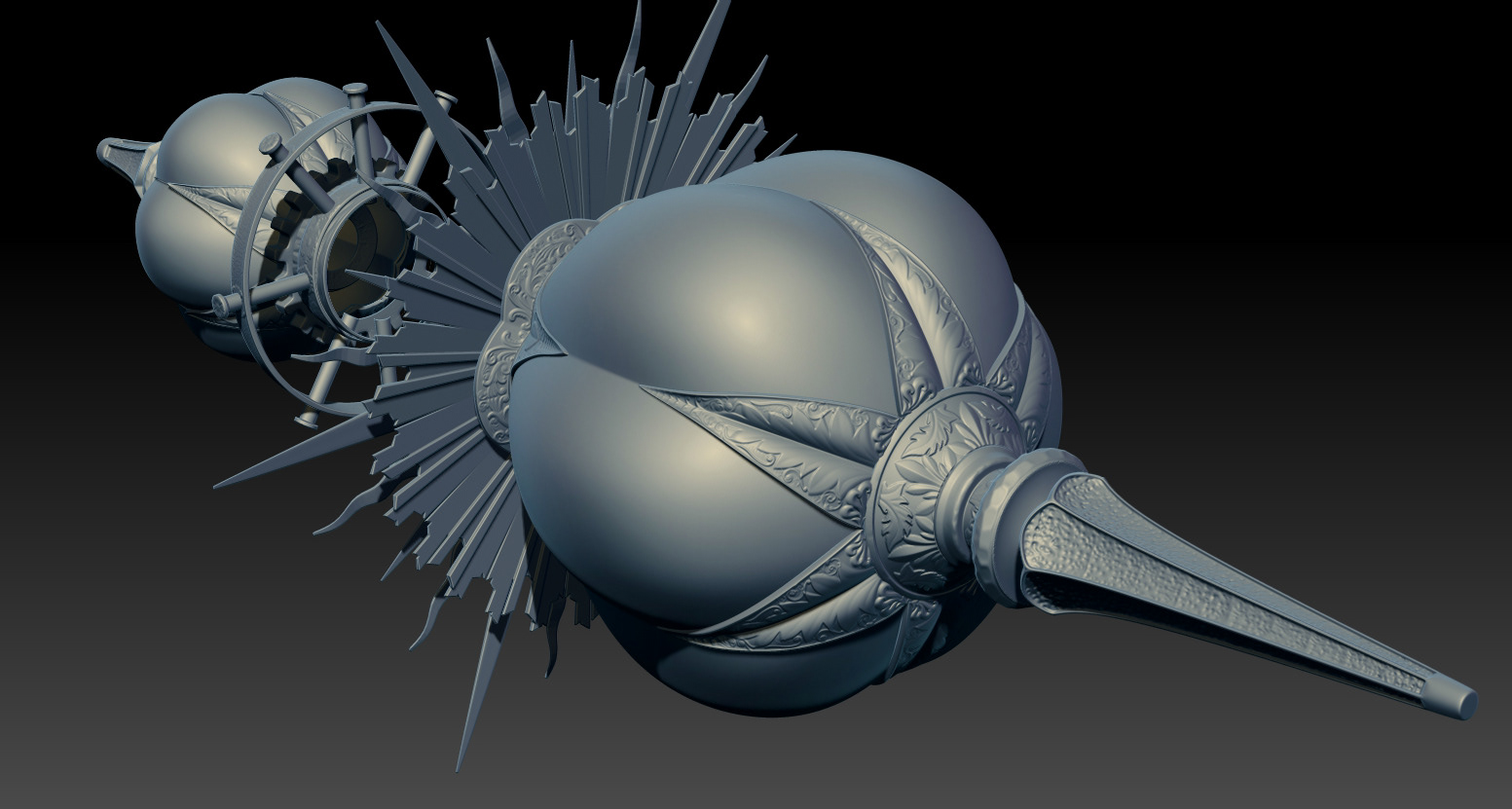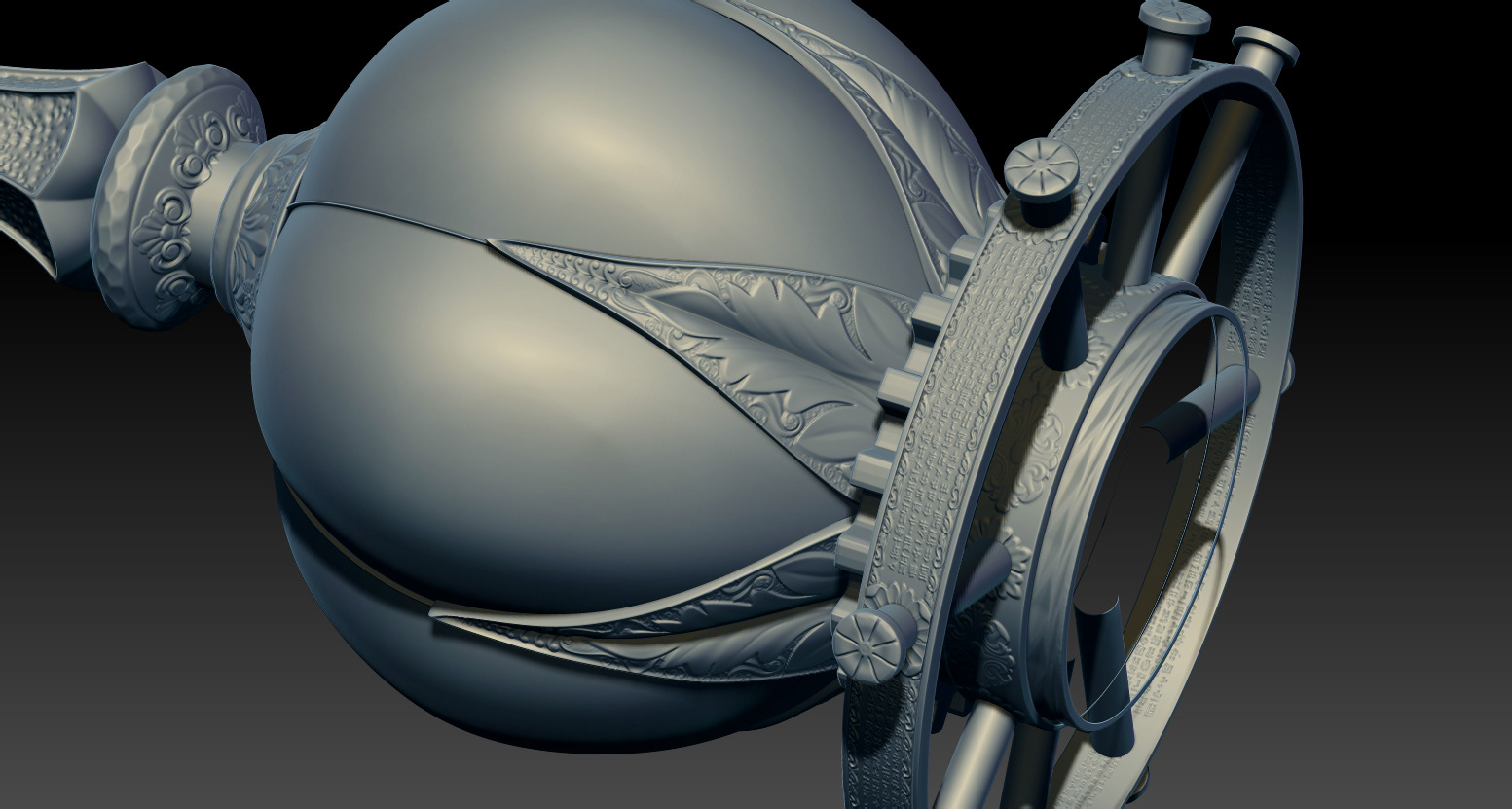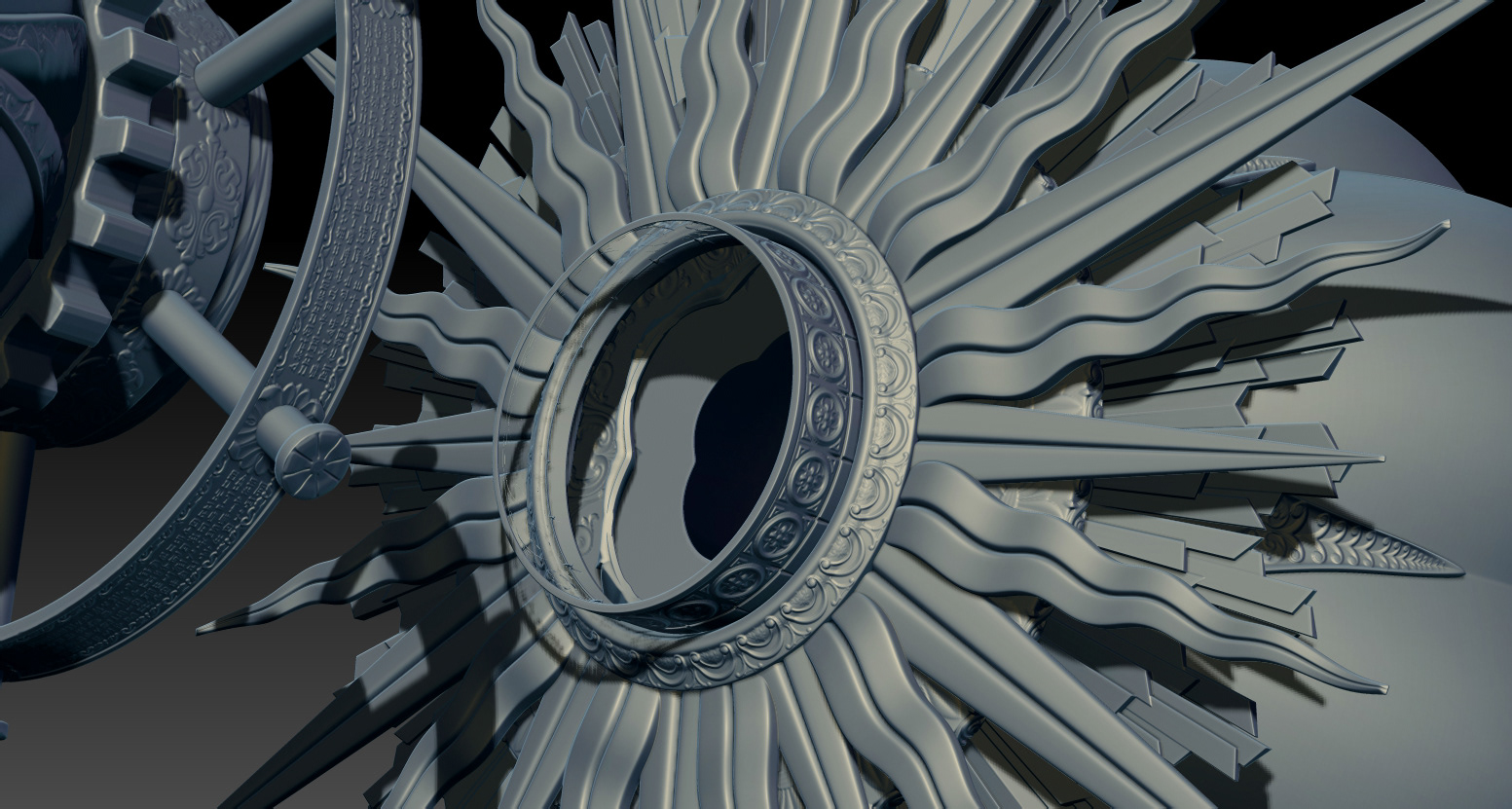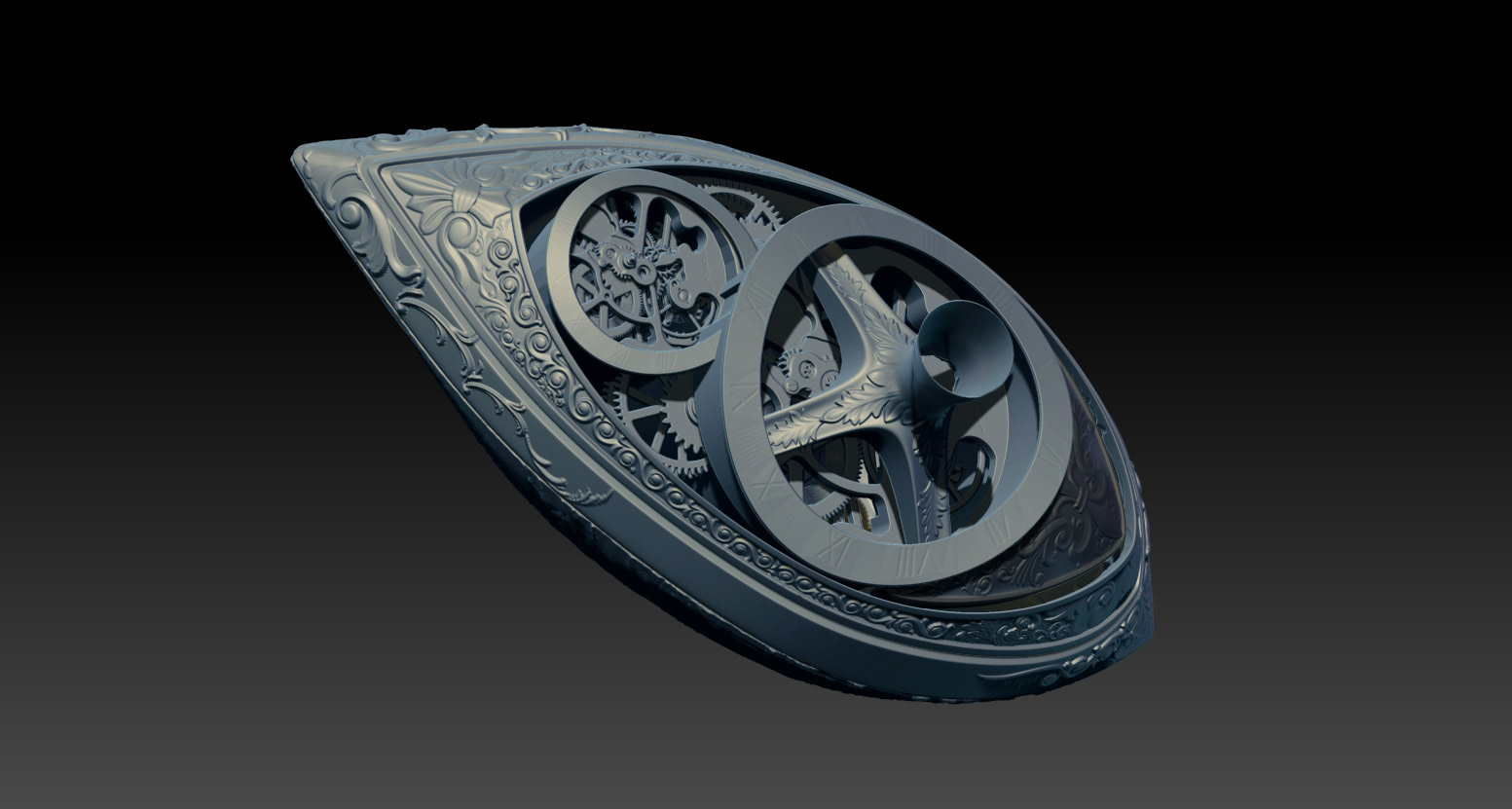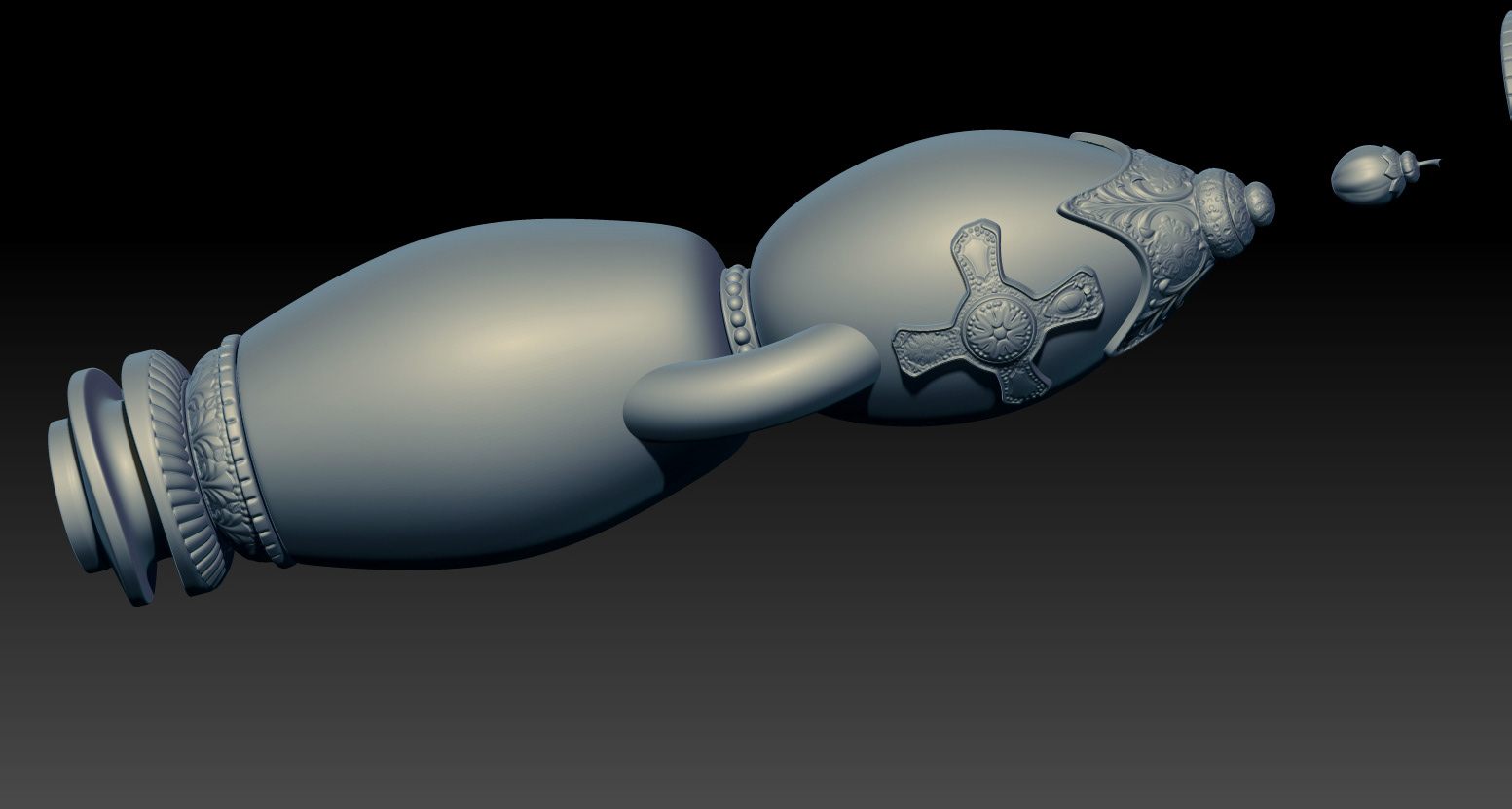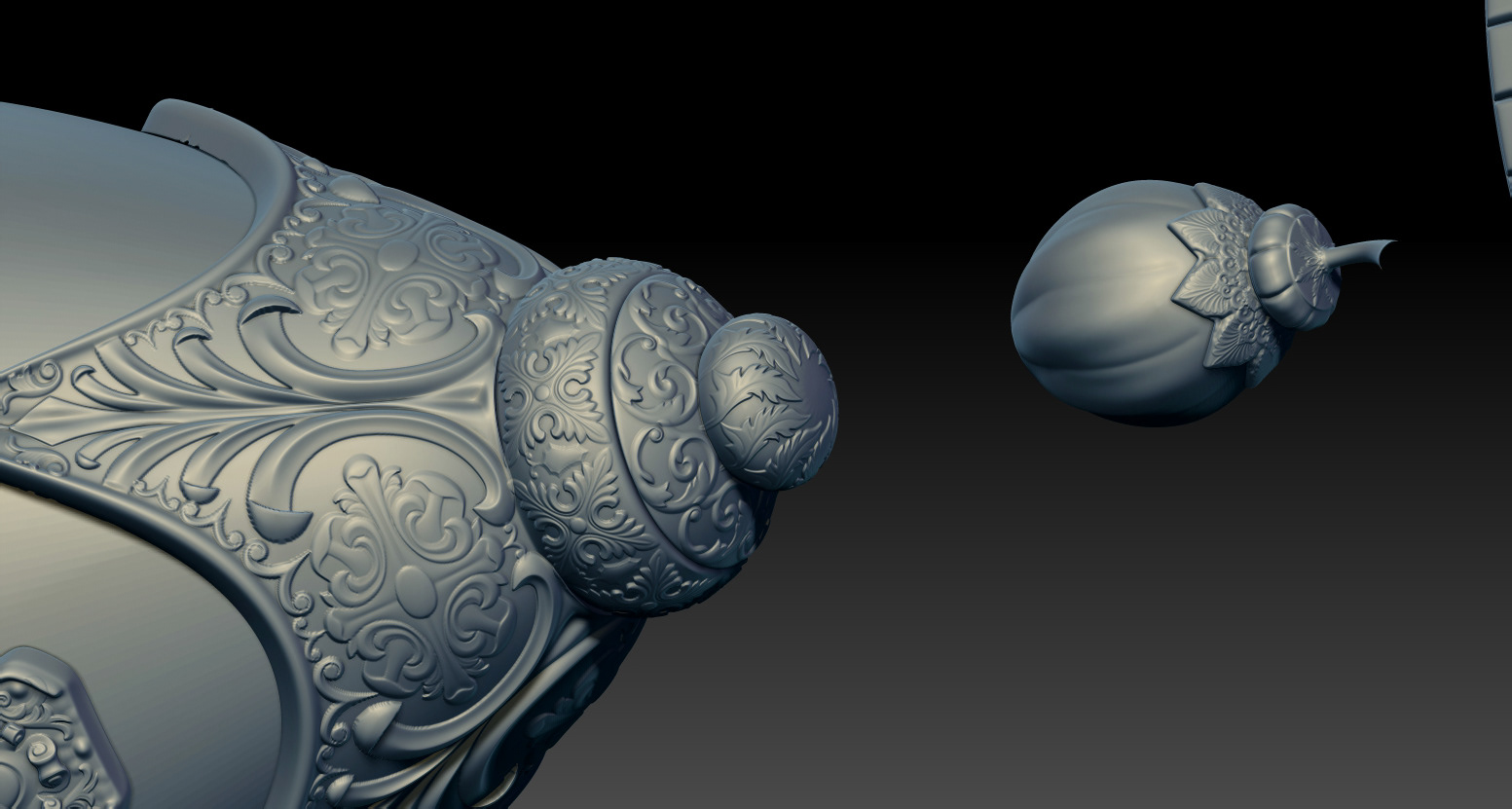 I don't think some of this detail will make it to the final image but it was fun to do.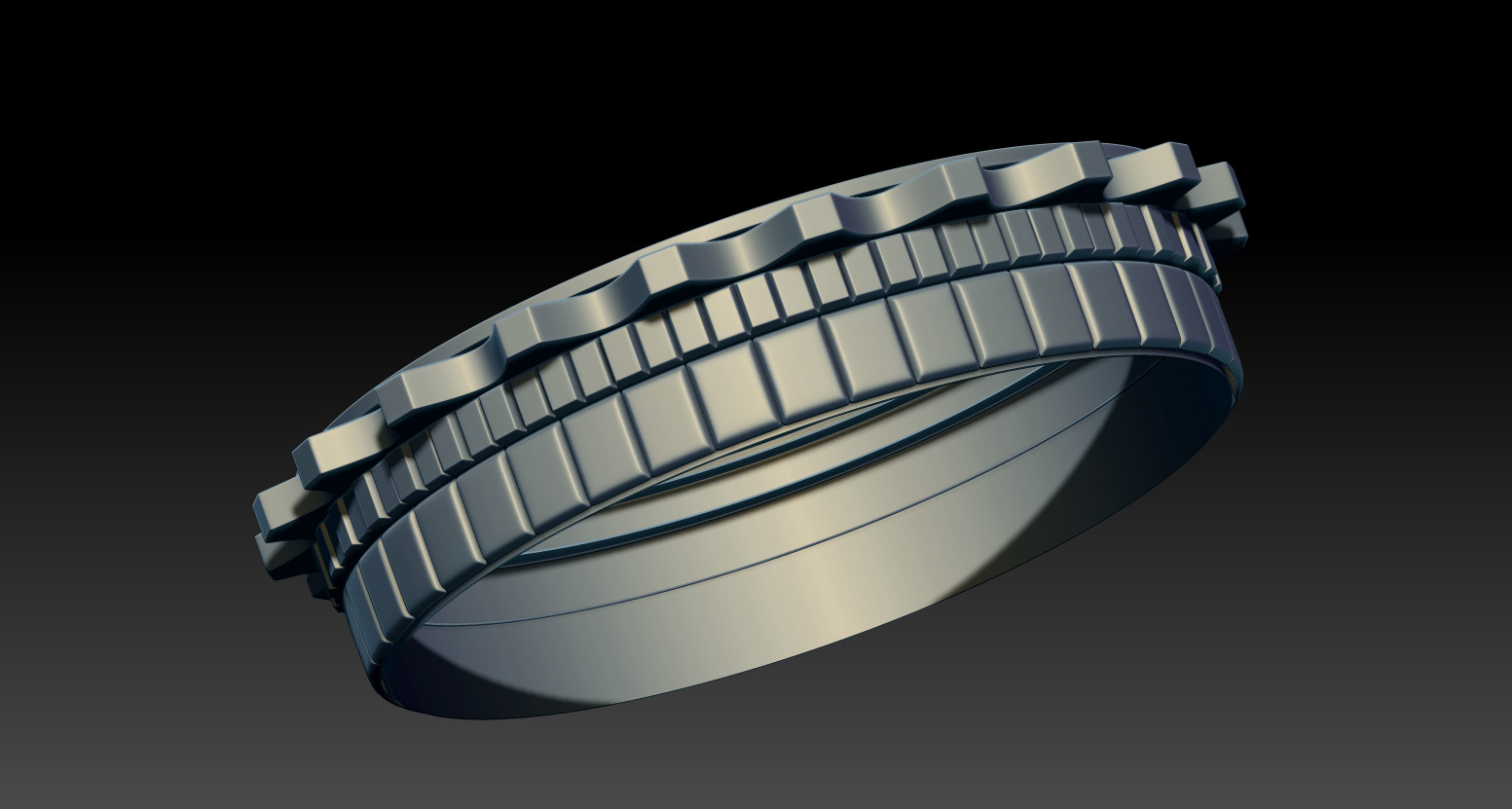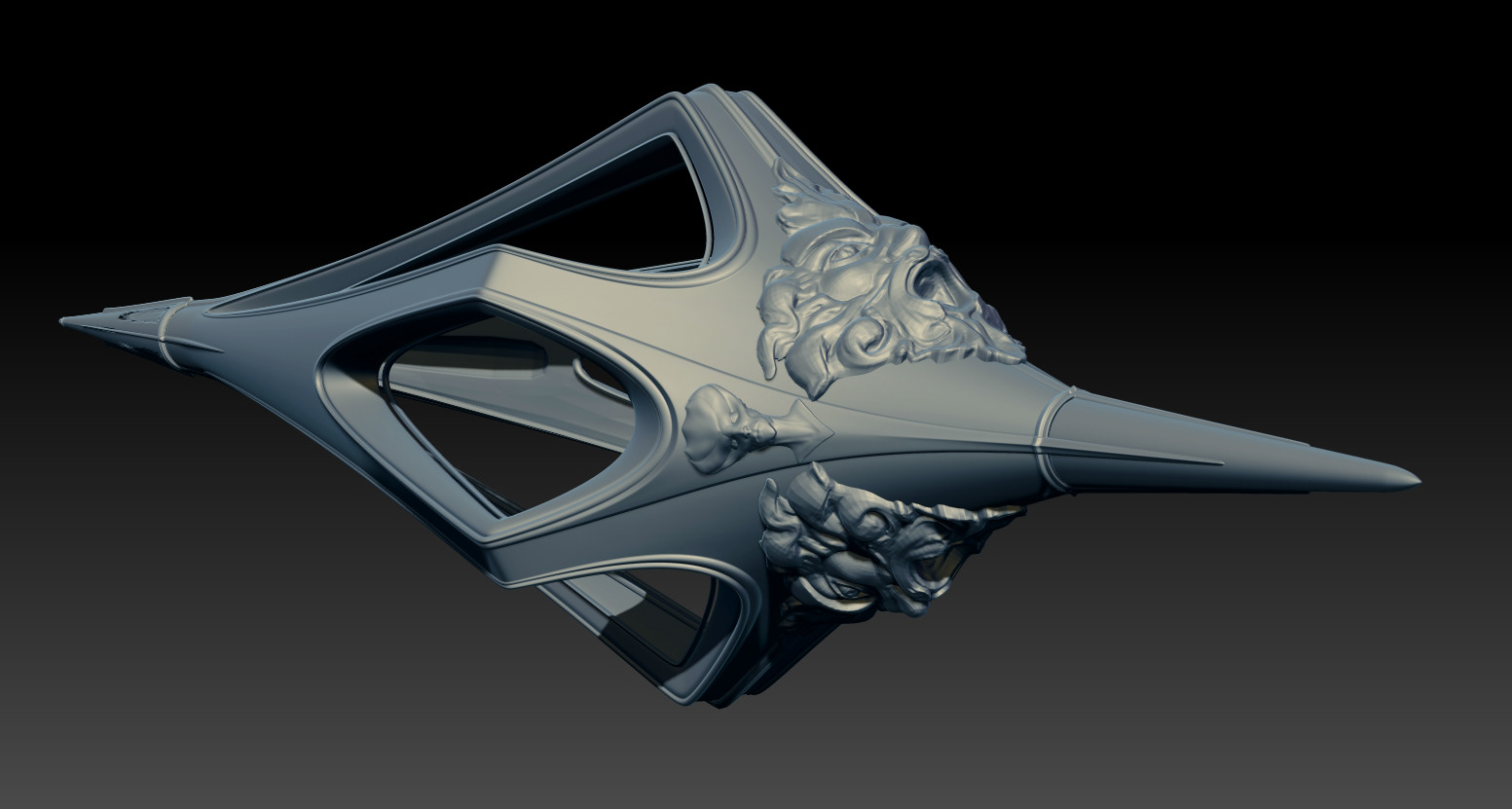 There is a mysterious alien element to the design for which I used an alien like head to allude to. This was sculpted in Zbrush.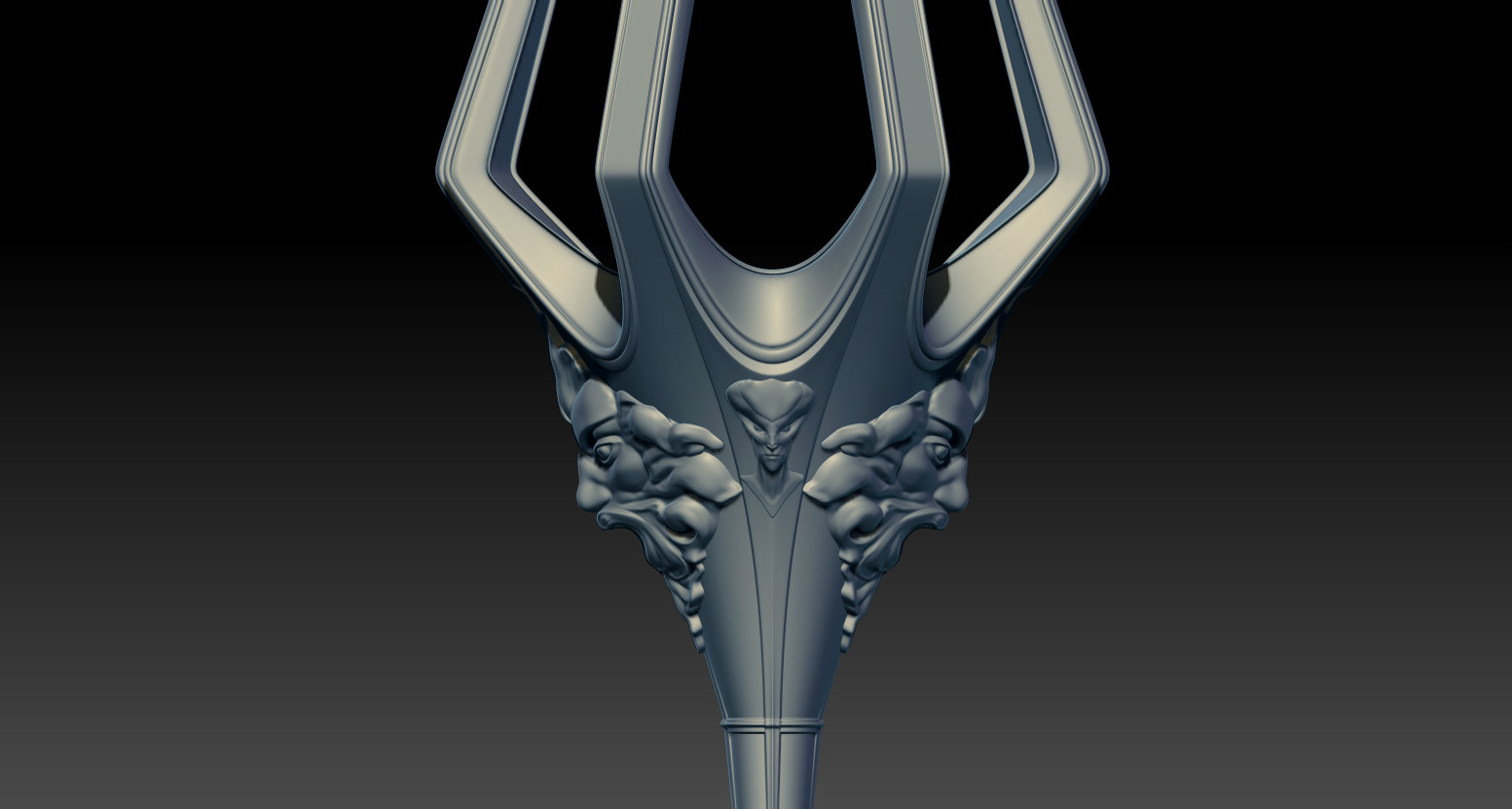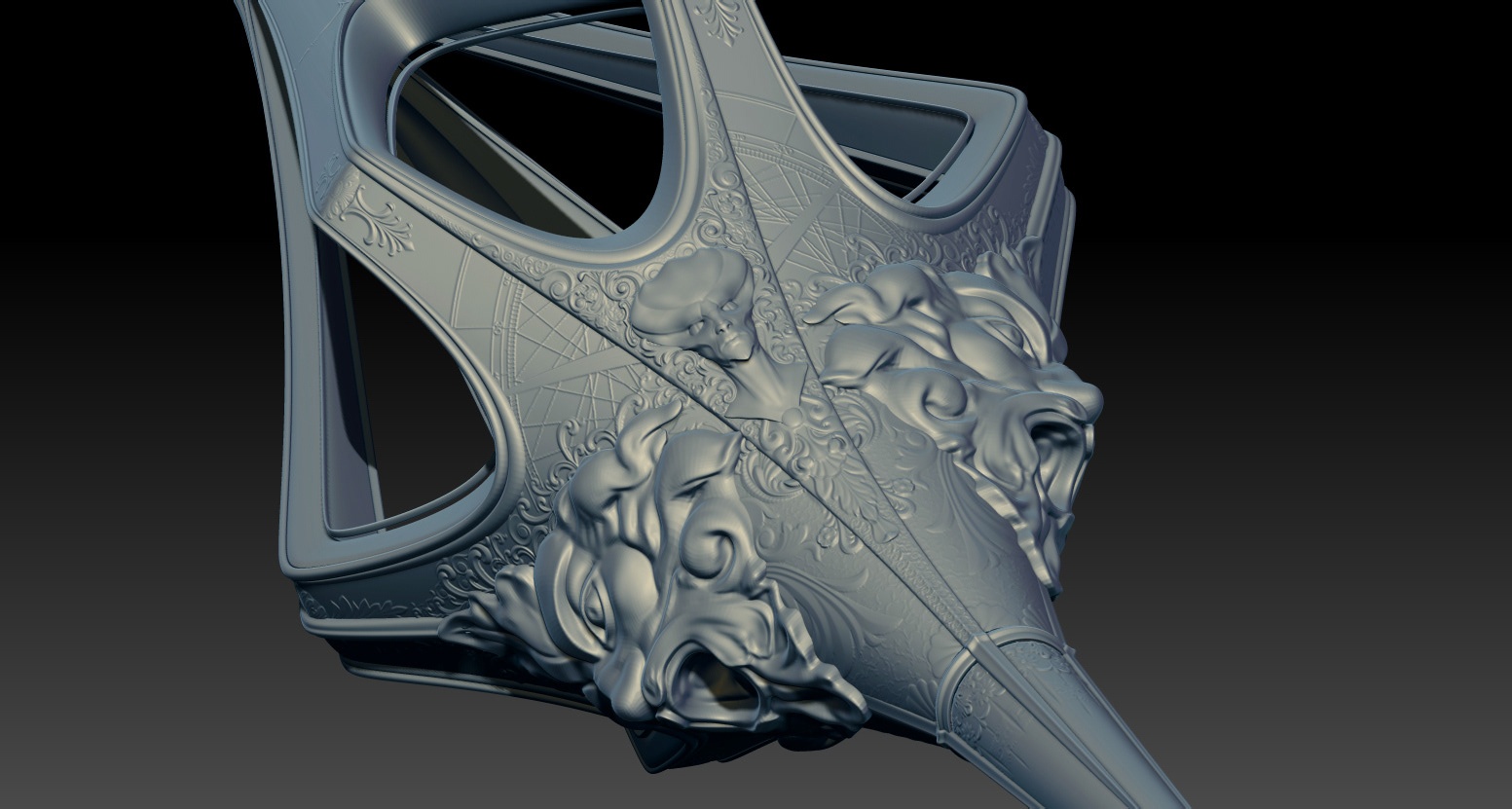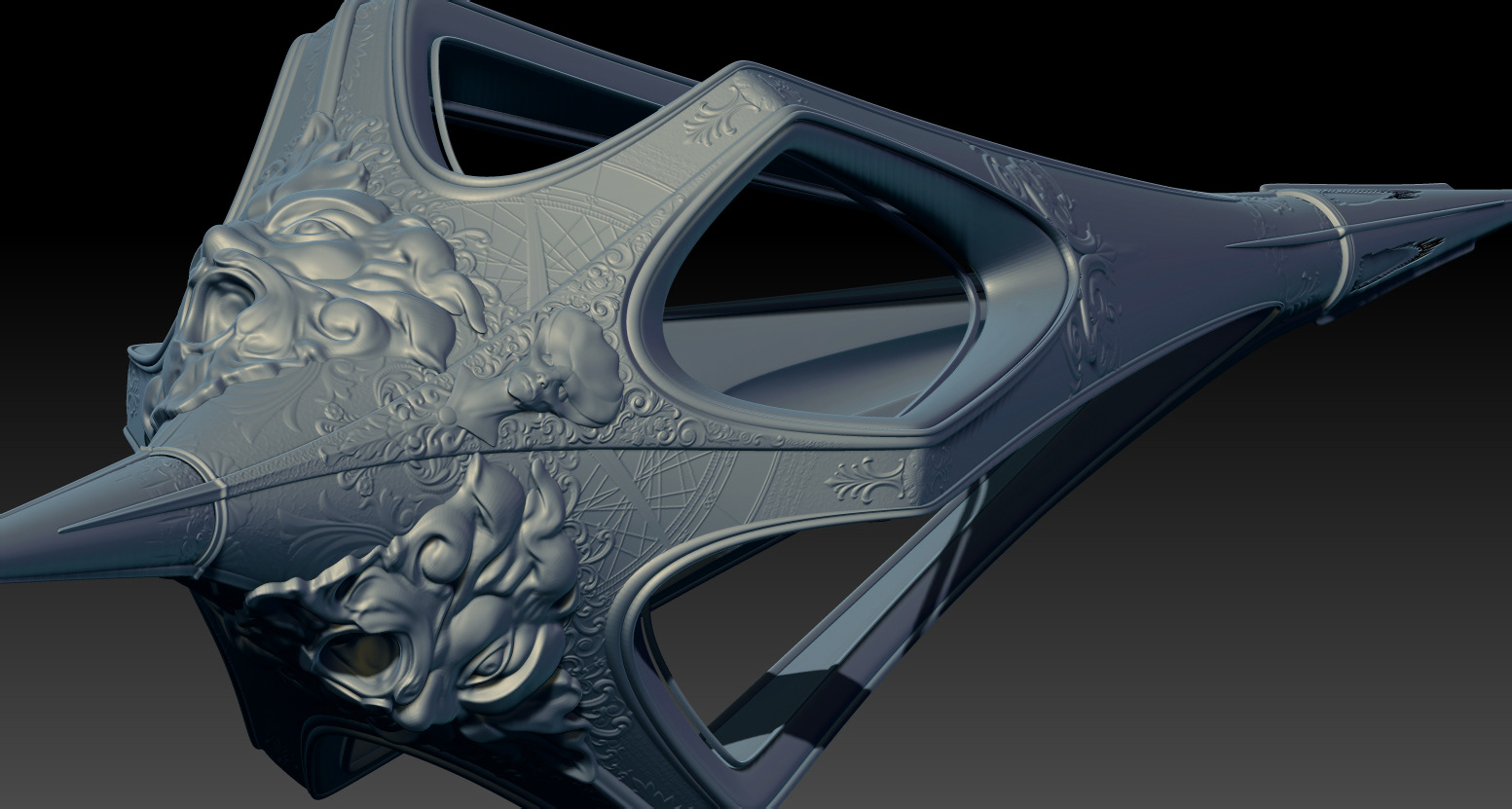 Final details added and the all Normal maps were exported to be used in texturing. I didn't use any displacement.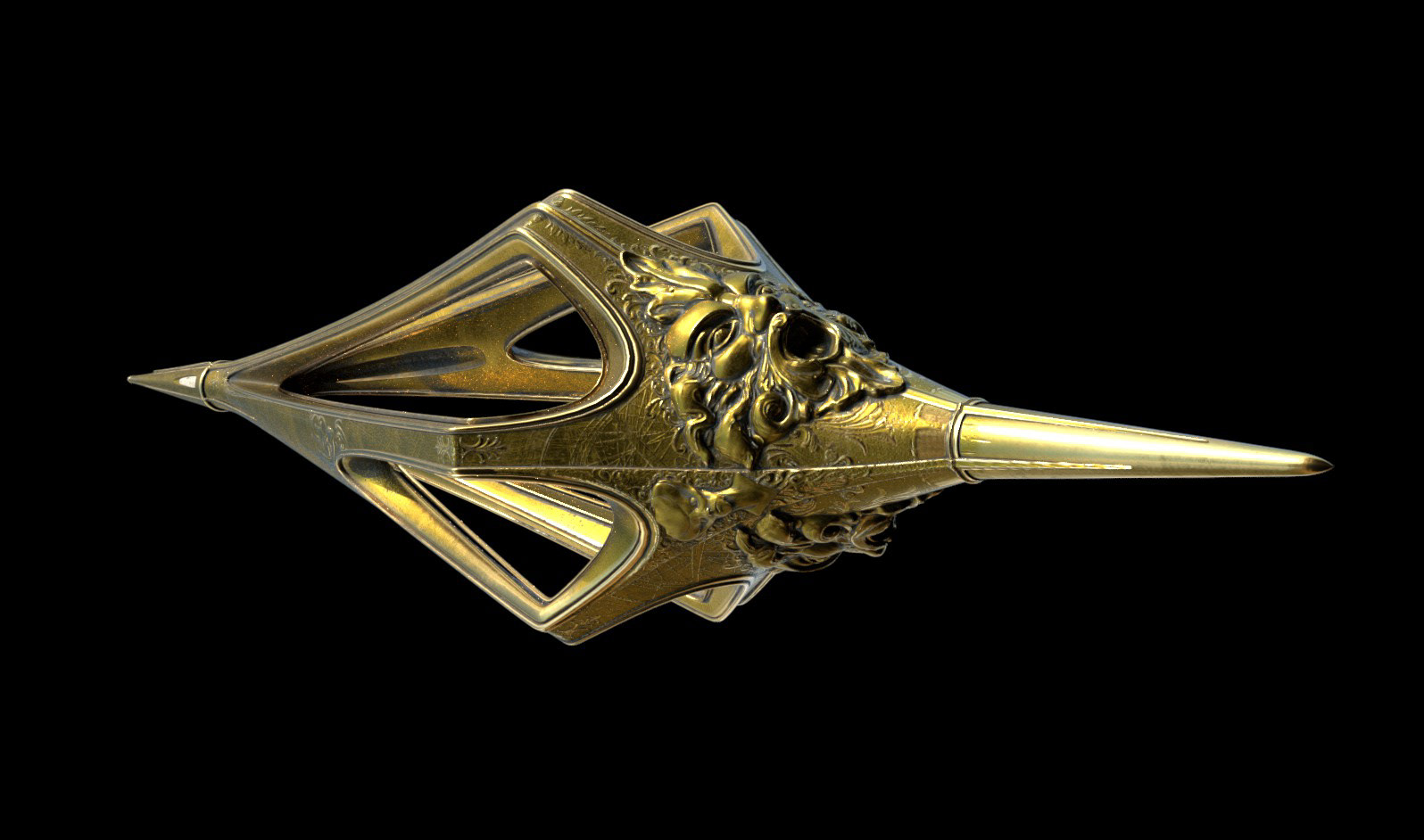 Starting the texturing process in Substance Painter.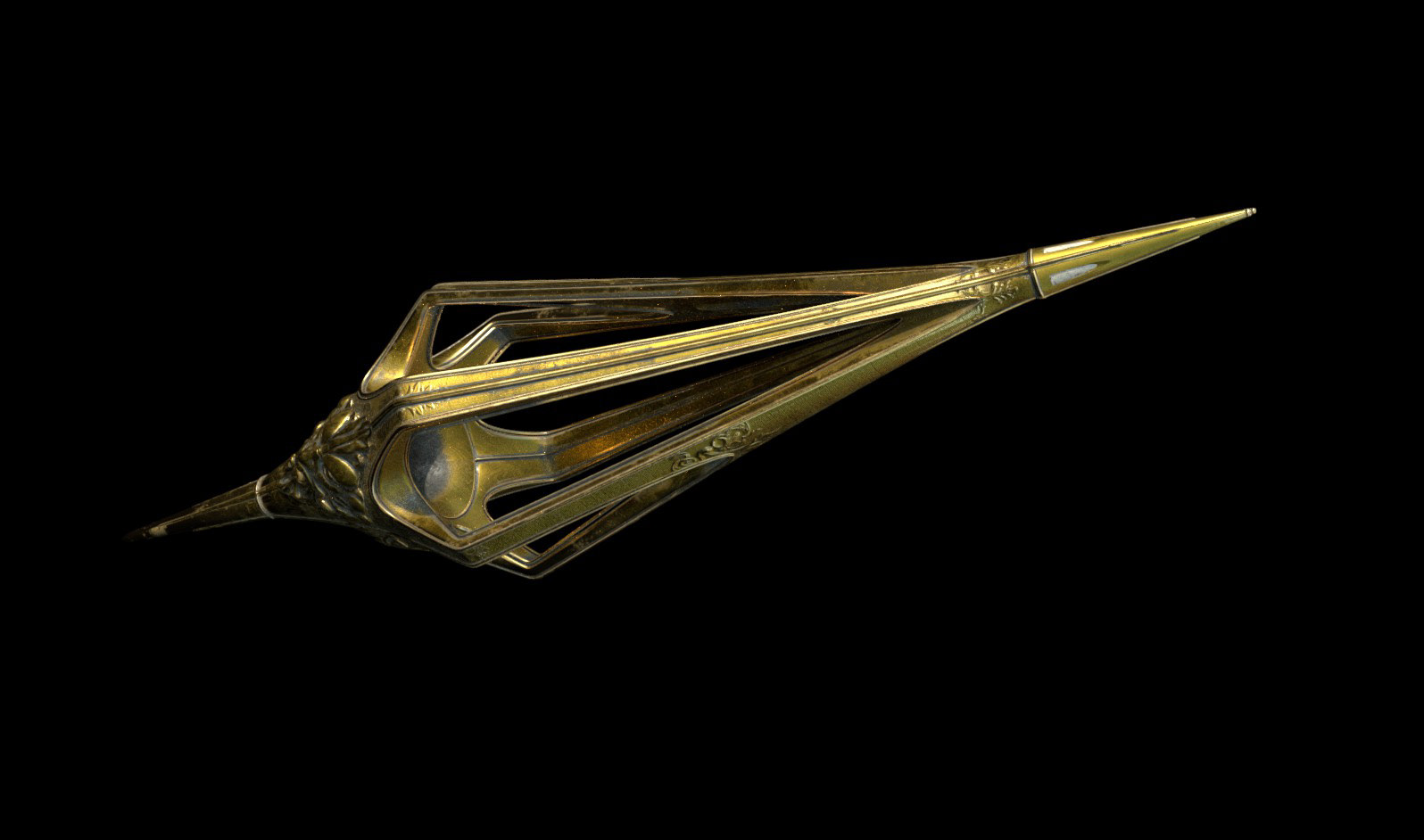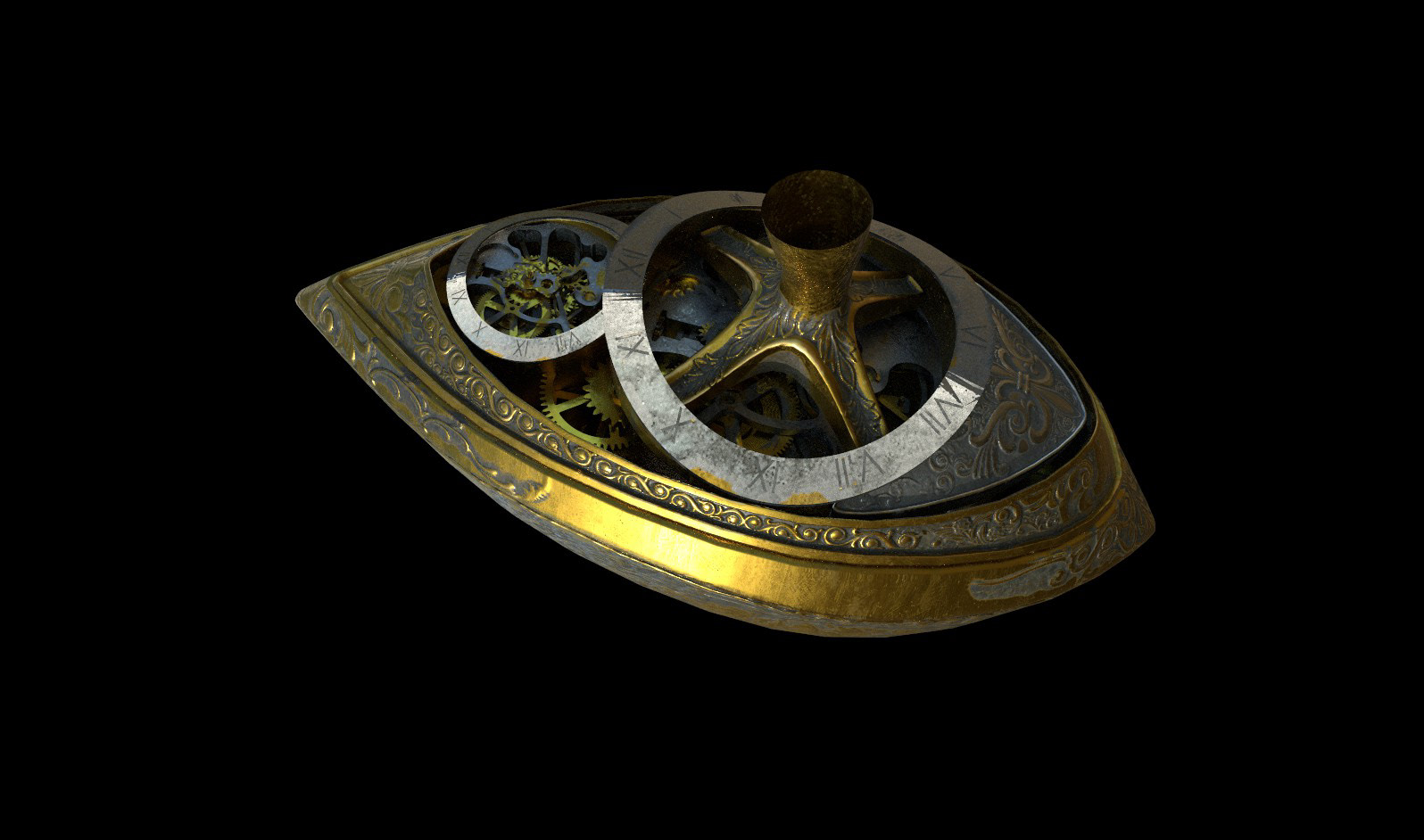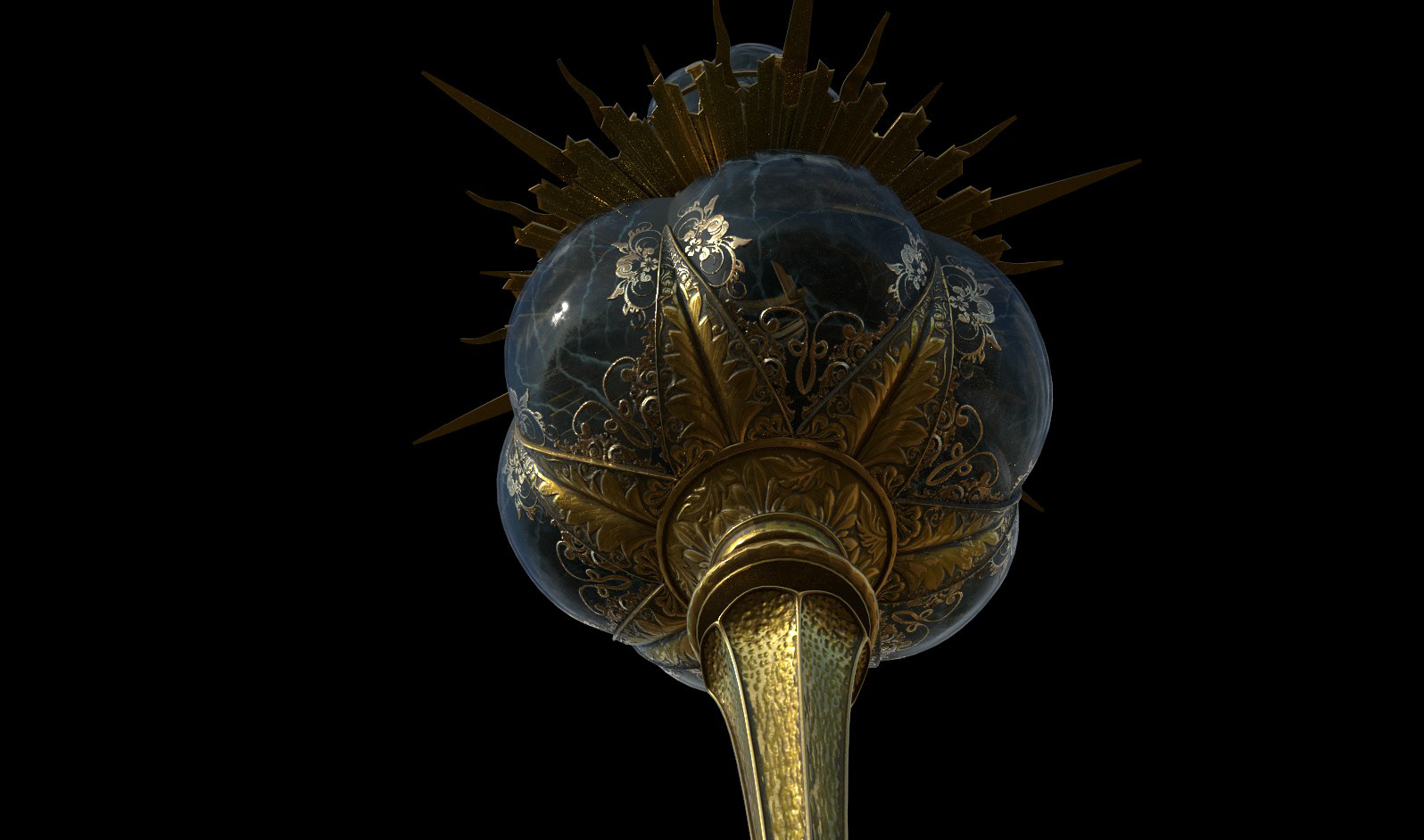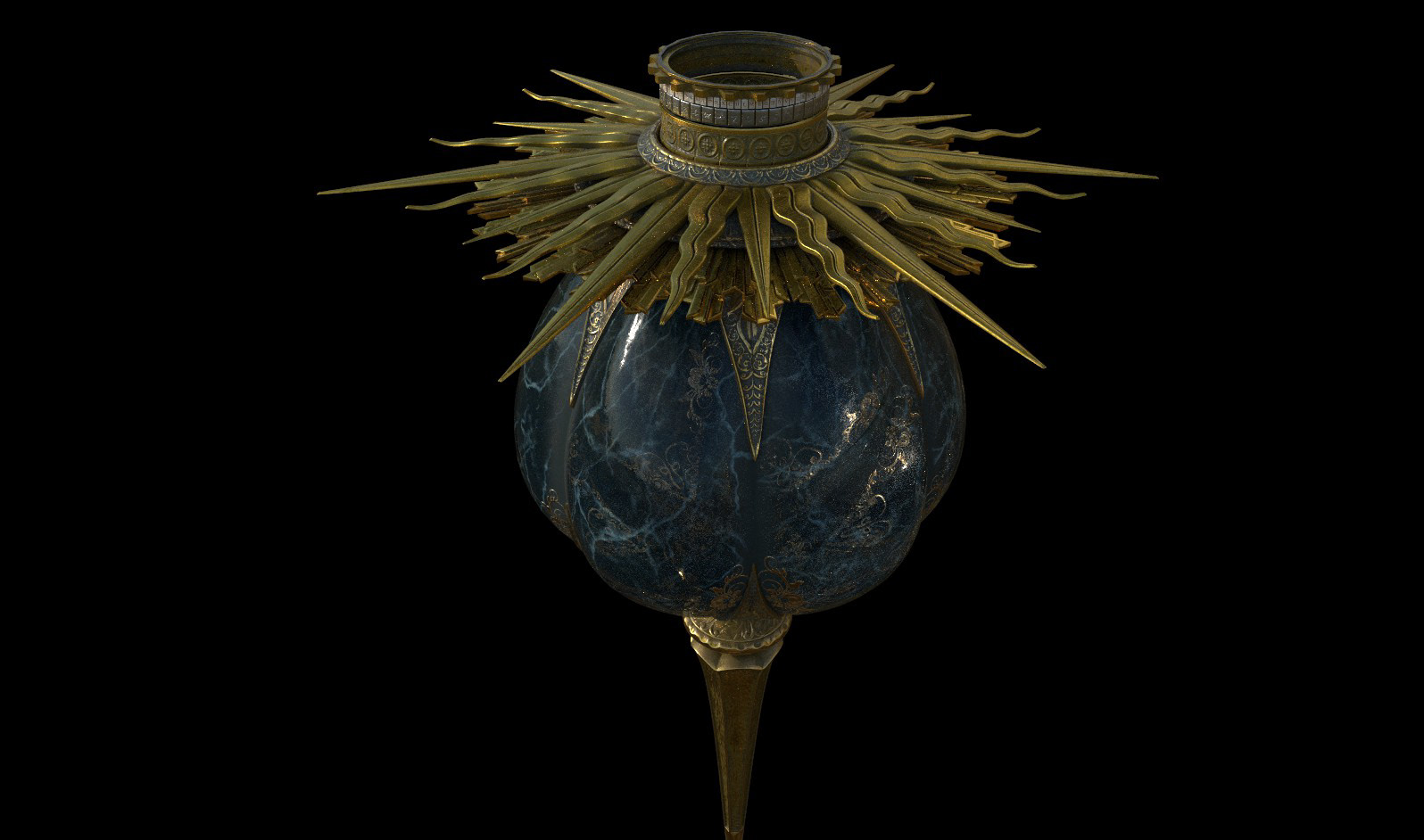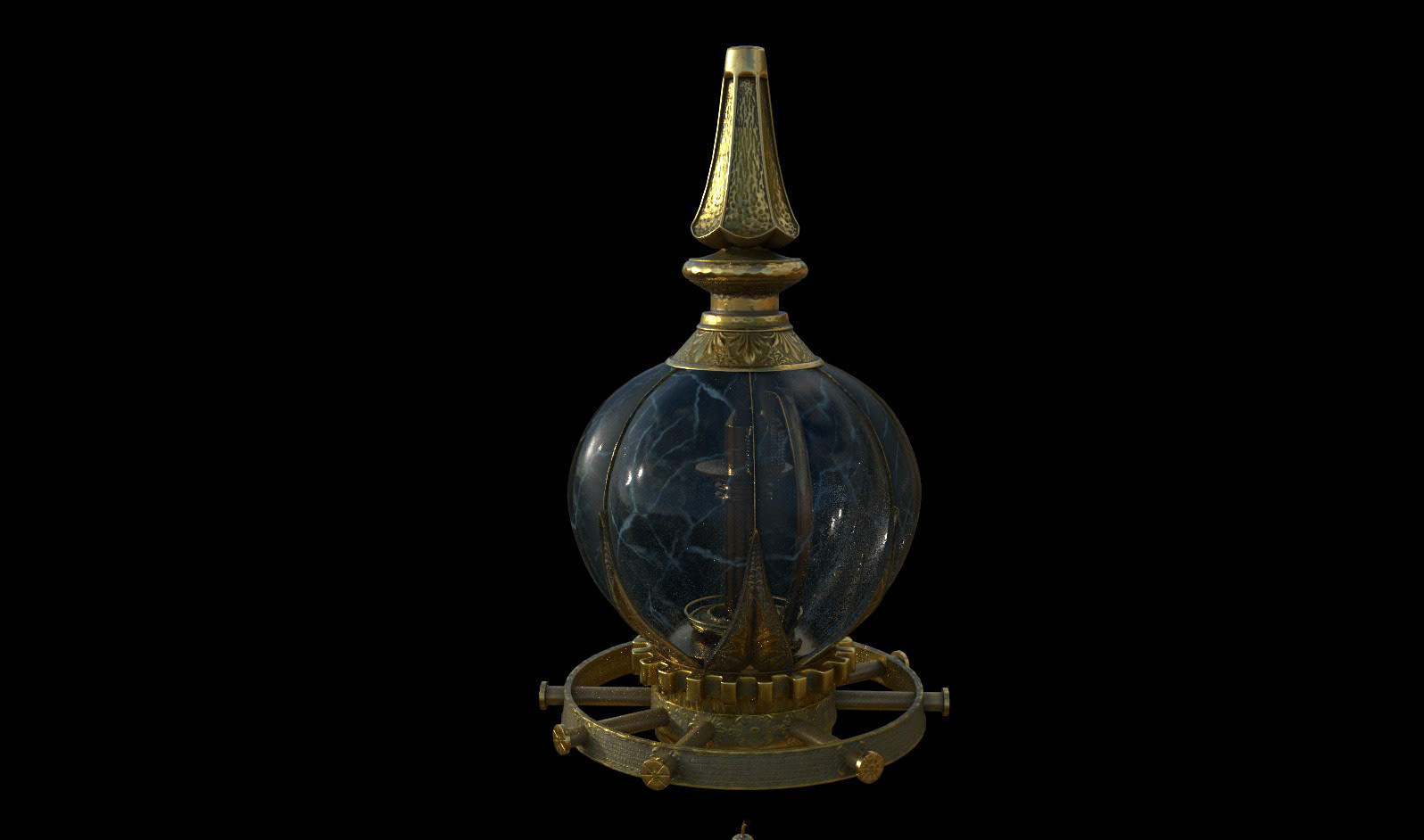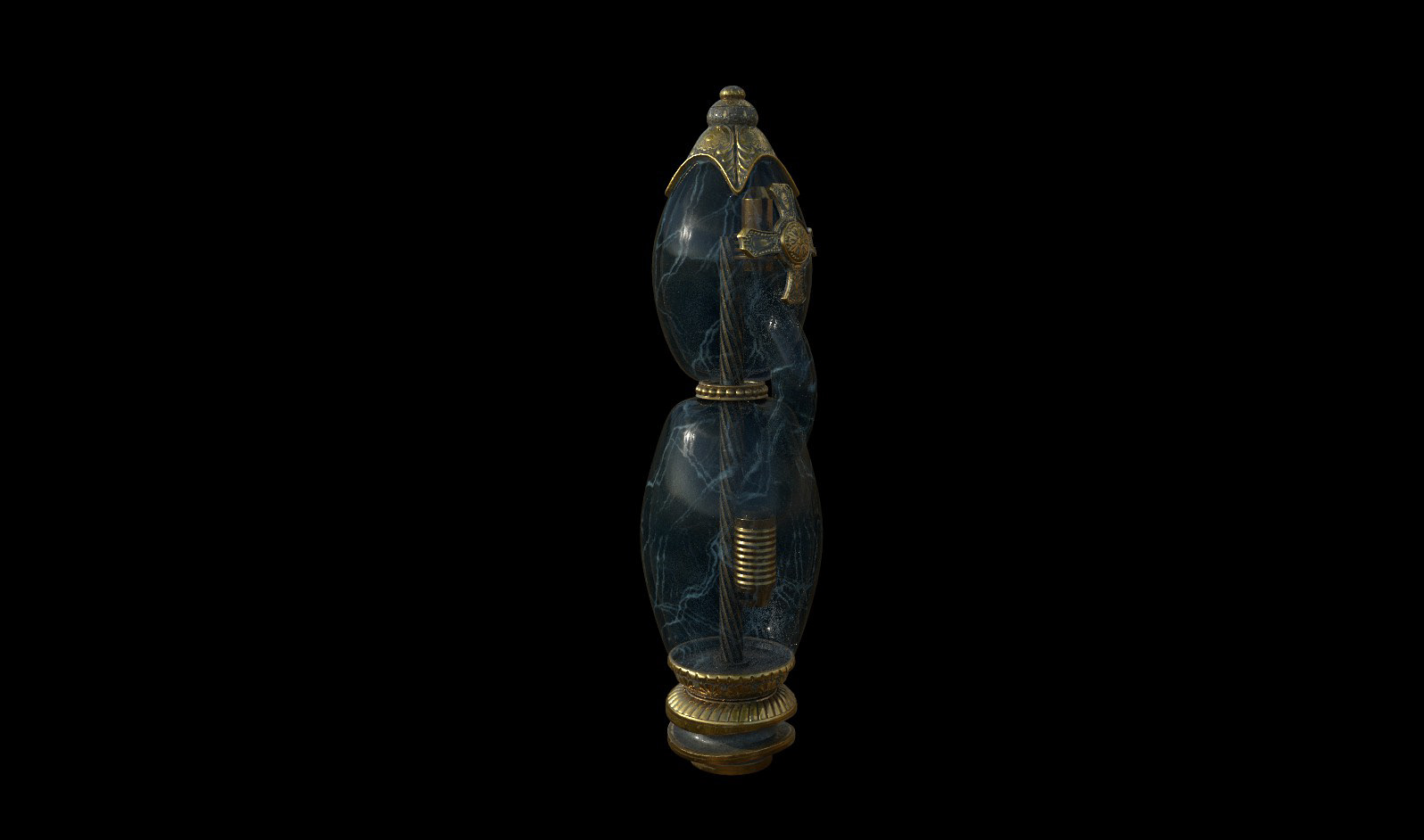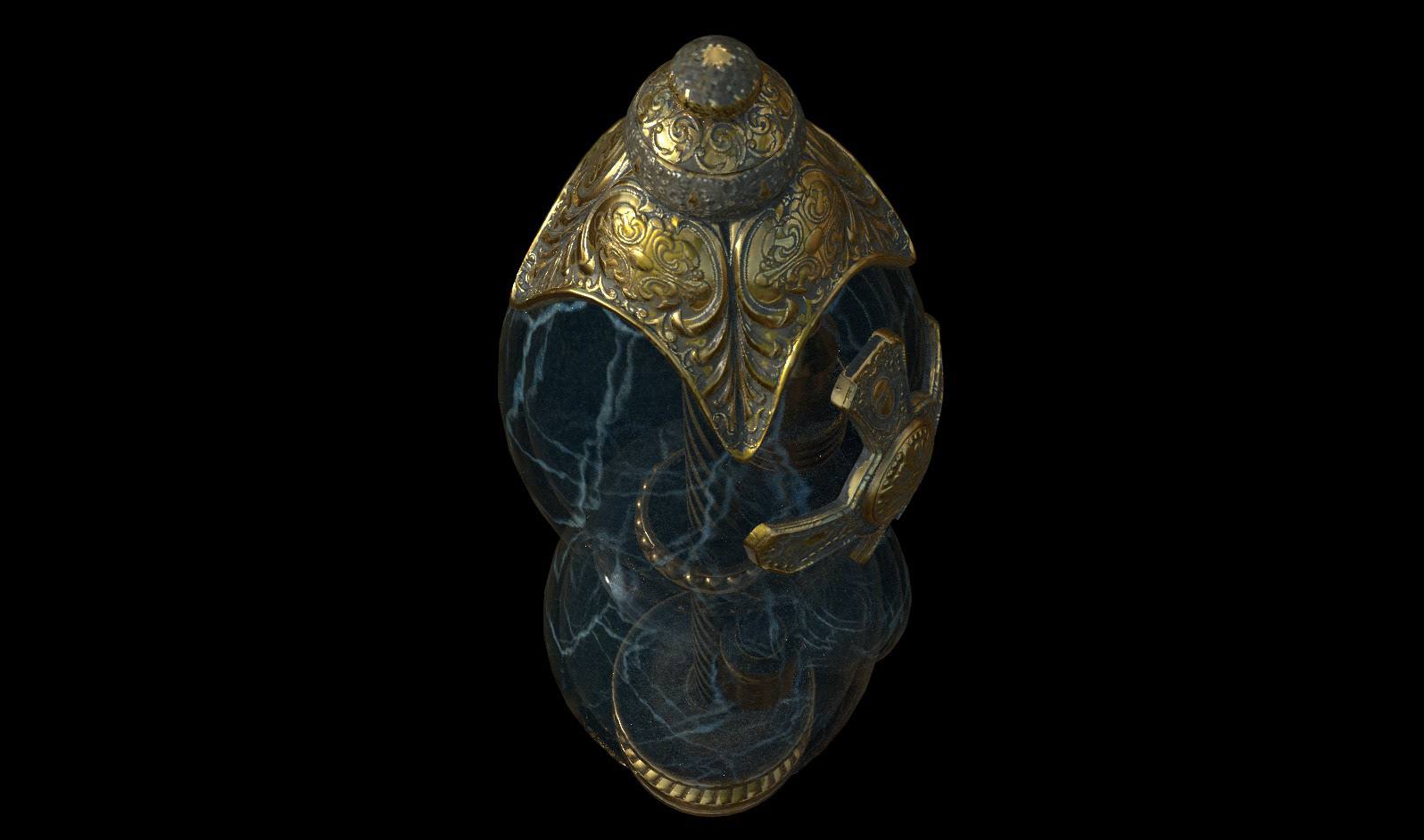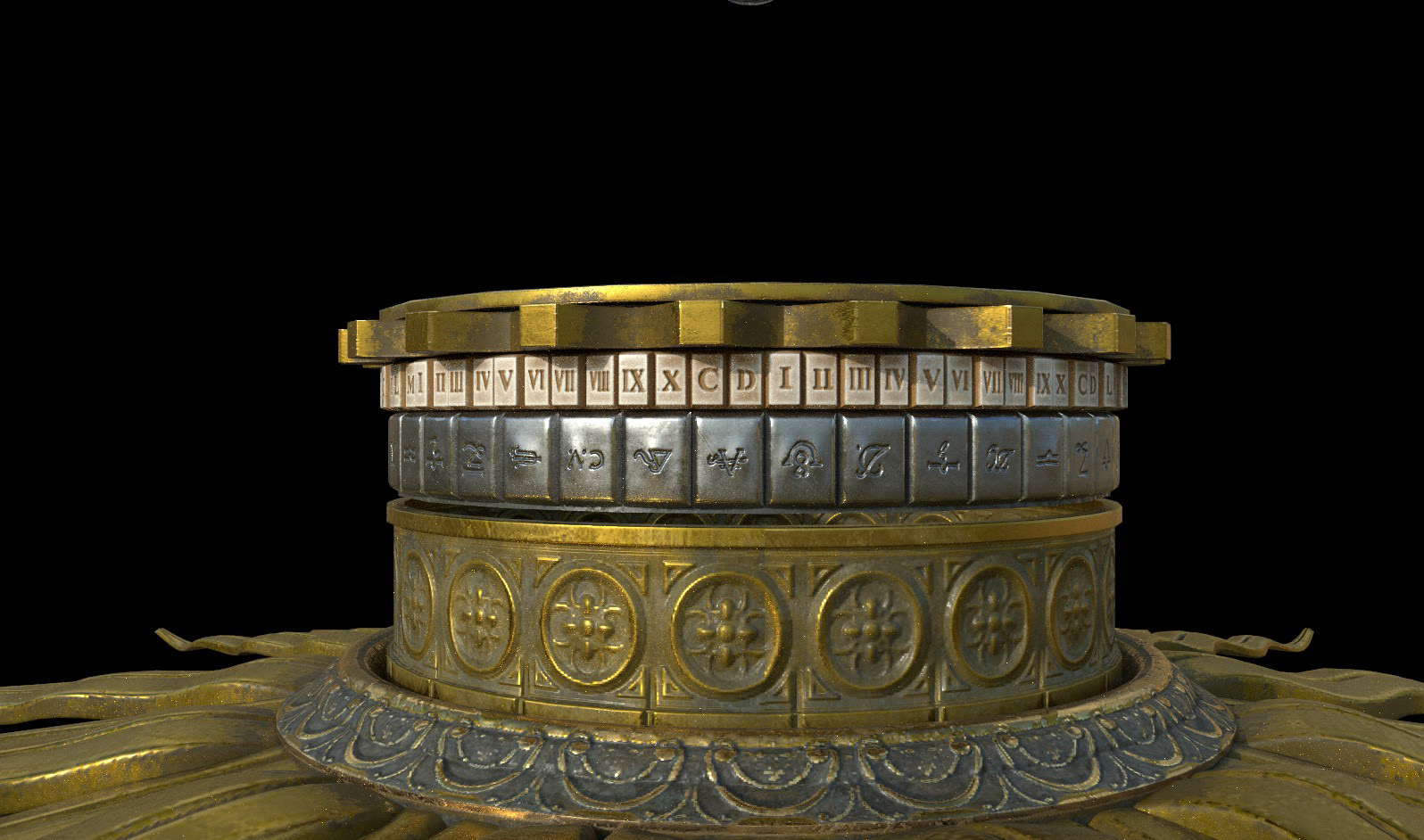 This is a type of control mechanism used to trigger the device.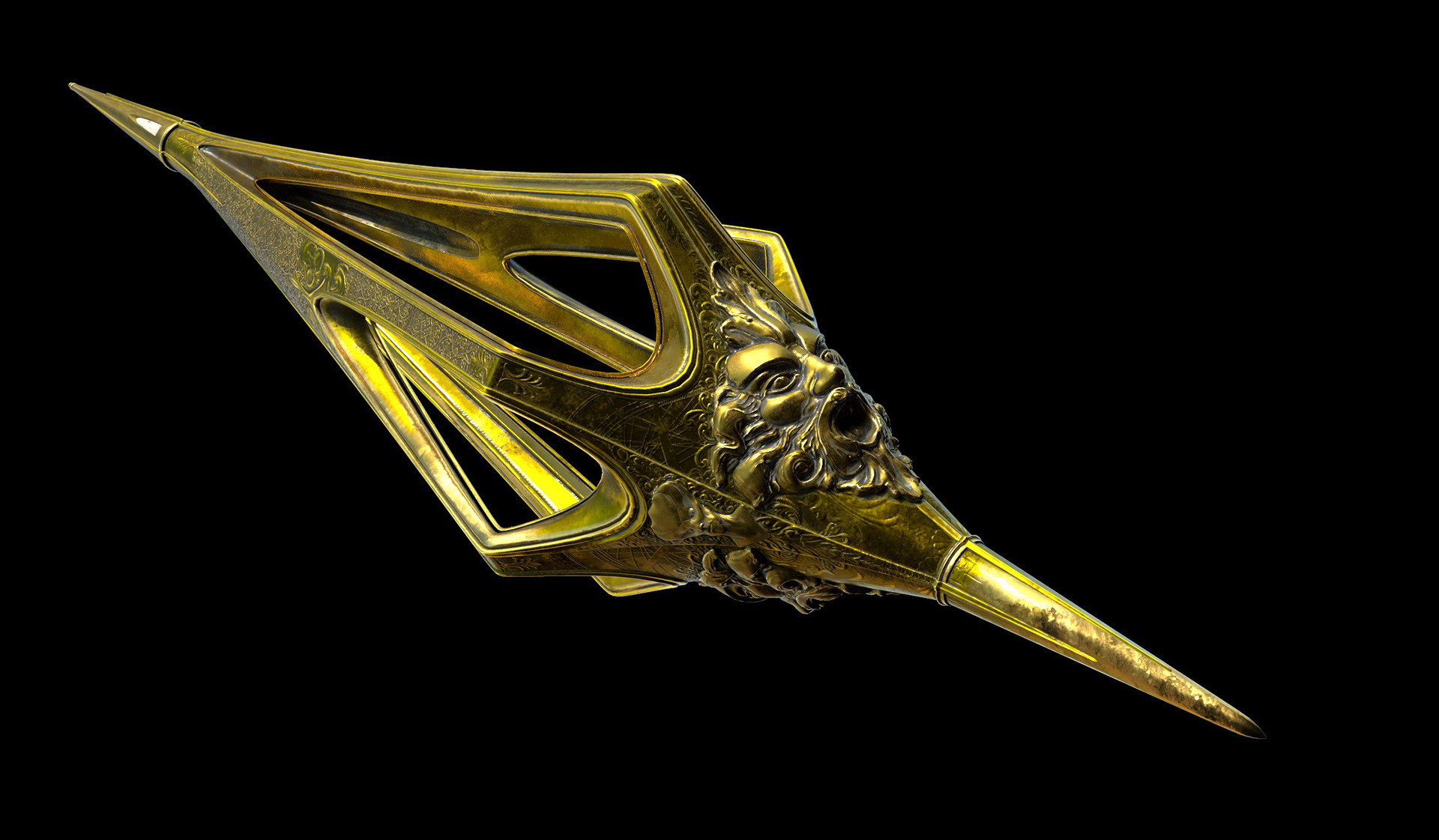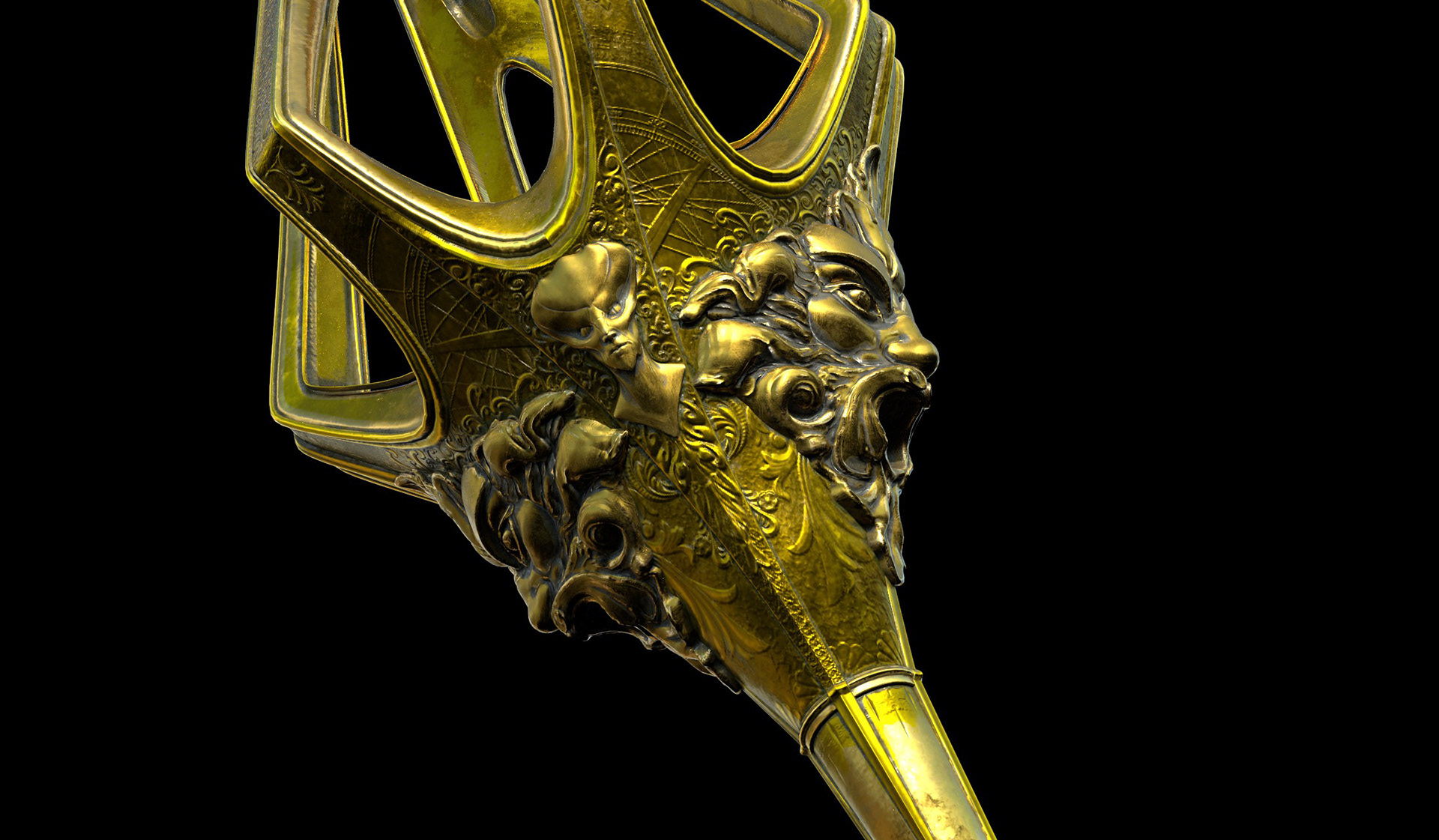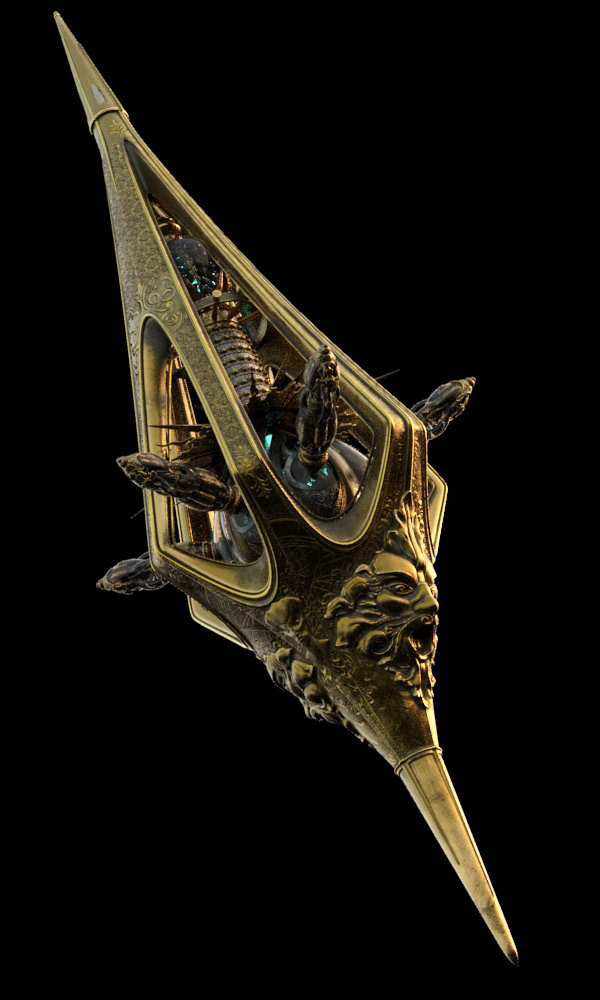 Here are all the textures exported from substance and applied in Arnold for Max... surprising easy process.
Final images are in at the top. 
Thanks for checking it out.