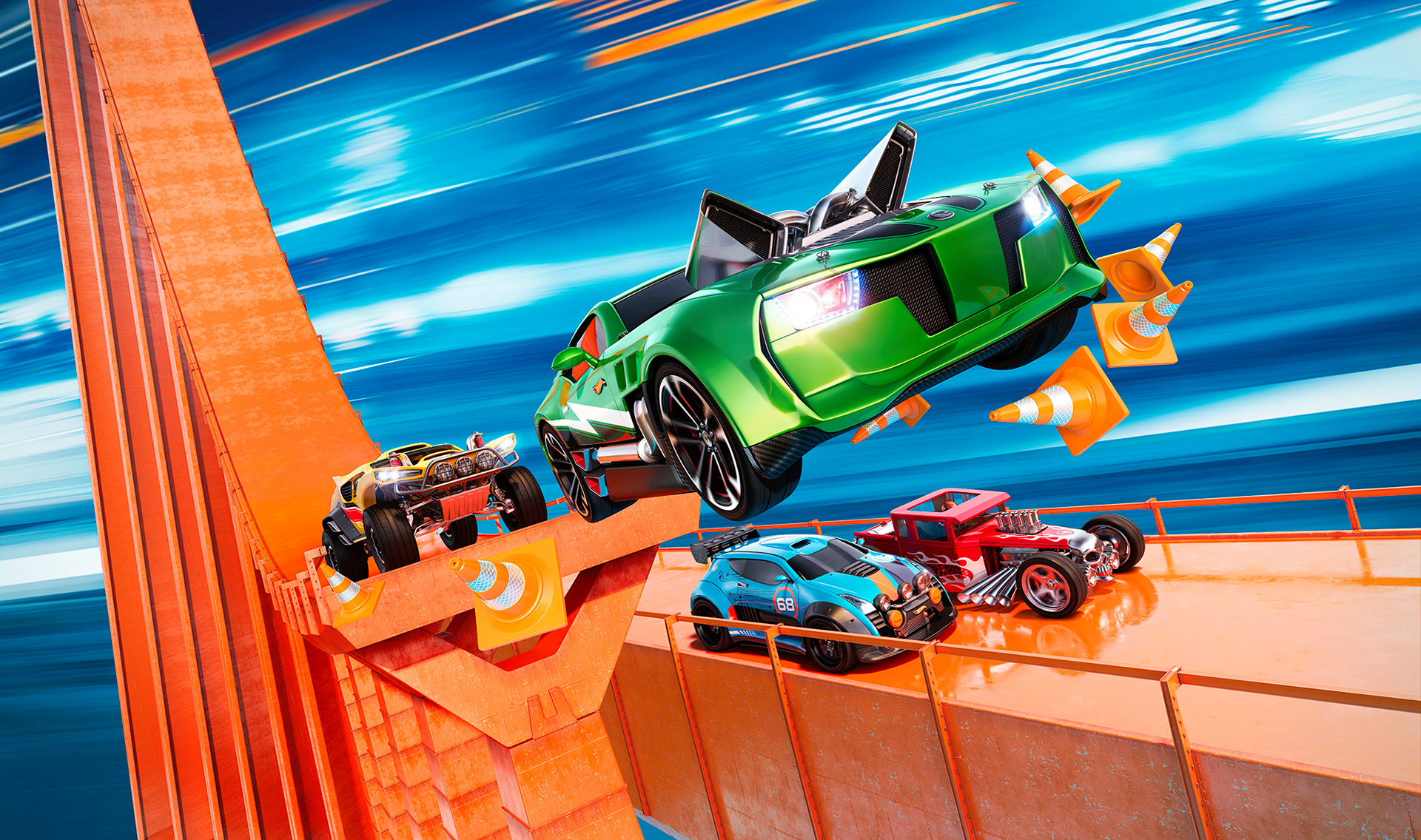 This was a project I completed last year for the Hot Wheels 2015 poster and marketing campaign.  It involved taking some of the iconic Hot Wheels vehicles and extensively redesigning them to make them believeable as real vehicles with all the refined details that you would expect from a real vehicle.  I was responsible for designing, modeling and rendering all 3D elements and delivery to the retoucher for final comping and effects.
These are the final individual elements delivered to the client for compositing and retouching.  All element had to be completely independent and capable of being moved anywhere depending on the various uses so ground reflection, shadows and reflections and shadows from other cars had to be rendered as passes. Versions with and without motion blur were also required.   Each asset was delivered as a layered PSD with additional passes for reflection, speculars, diffuse lighting and a bunch of others to give full flexiblility in the post production stages. The project was completed entirely in 3DS max using Vray for rendering.  The final output resolution for the entire image was approximately 20,000 wide.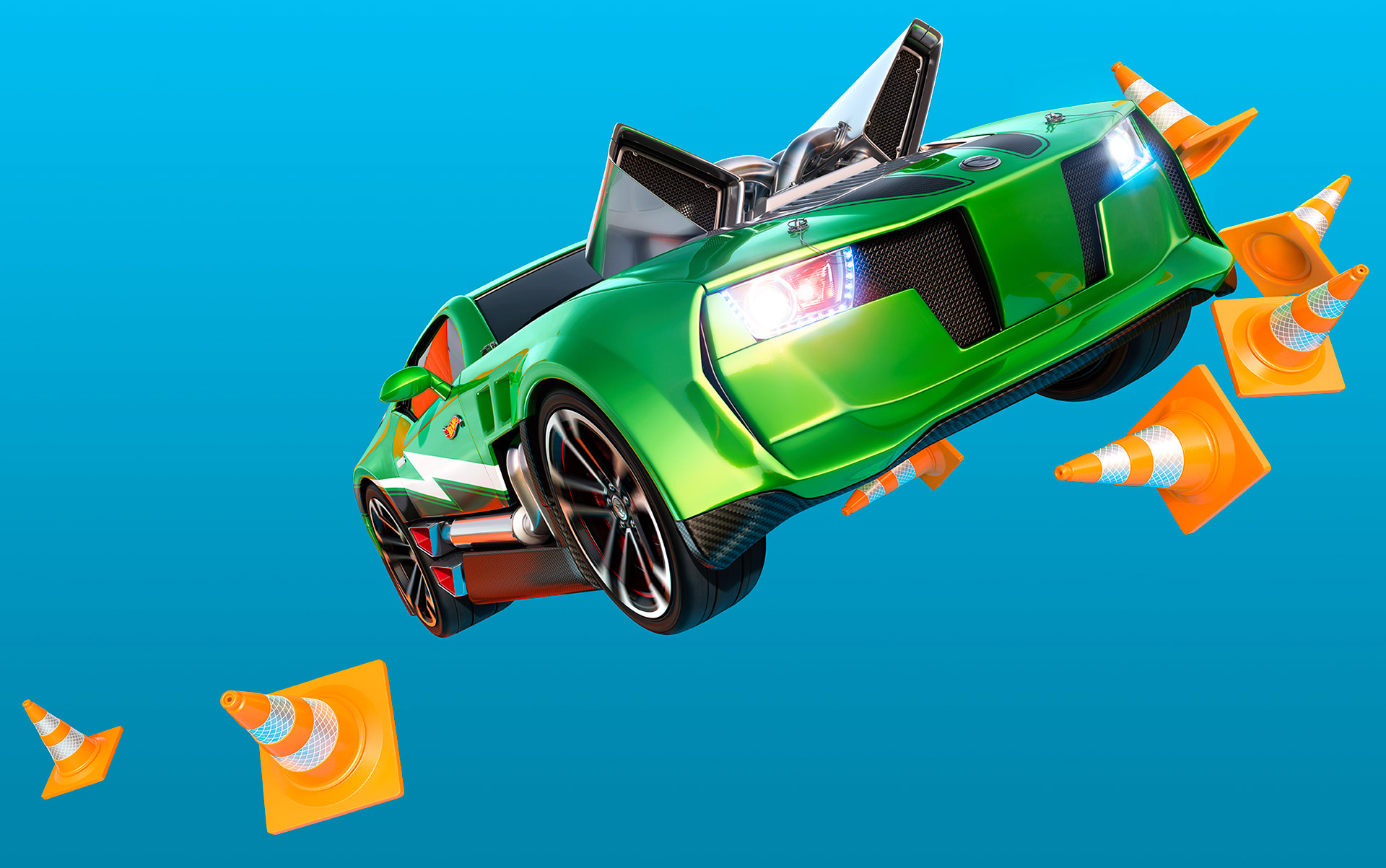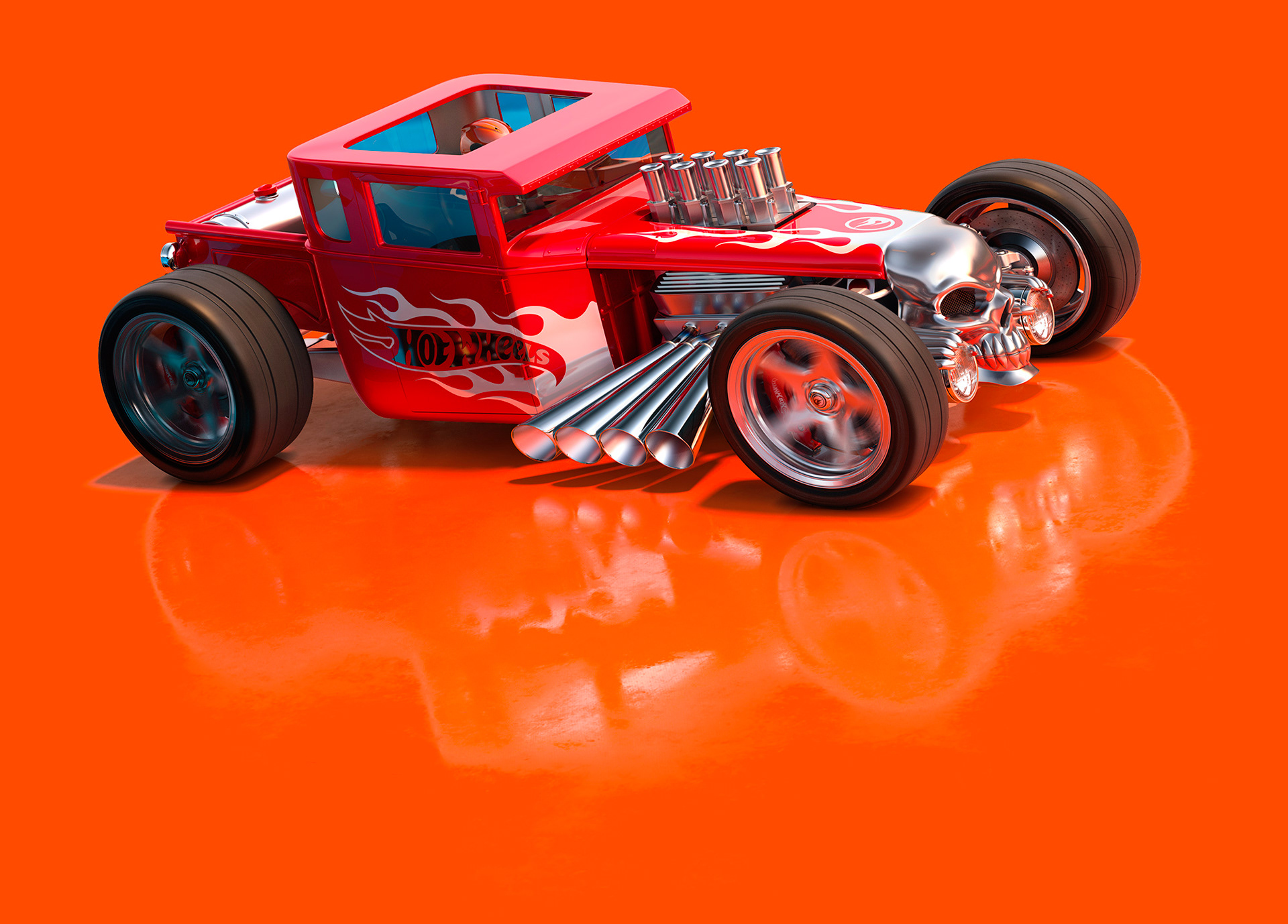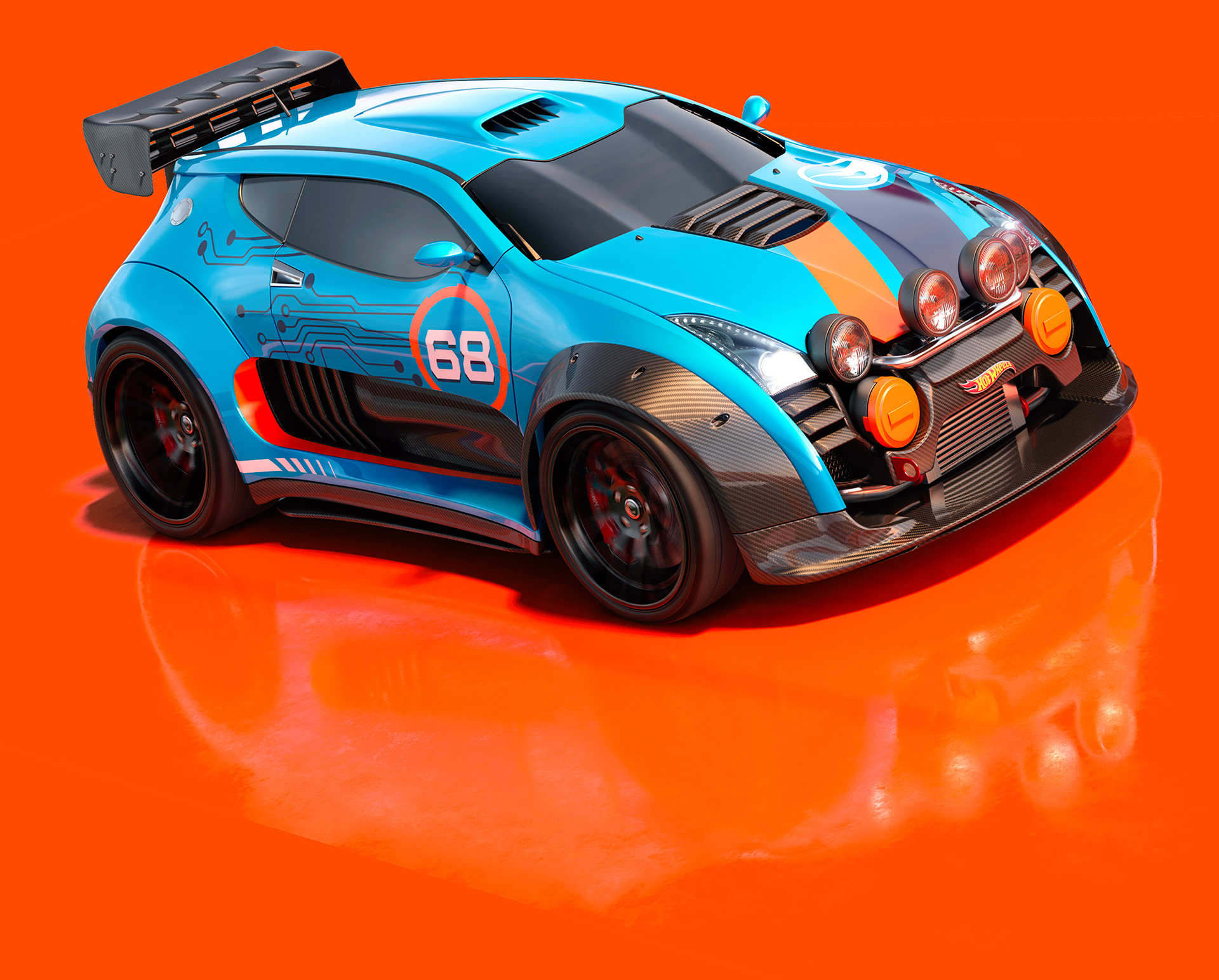 One of the most challenging parts of this project was creating realistic and plausible vehicles from the toy designs.  Each vehicle started life as a 3D scan of the real toy or CAD data which was initially retopologised and used as a basis for designing and building the final models.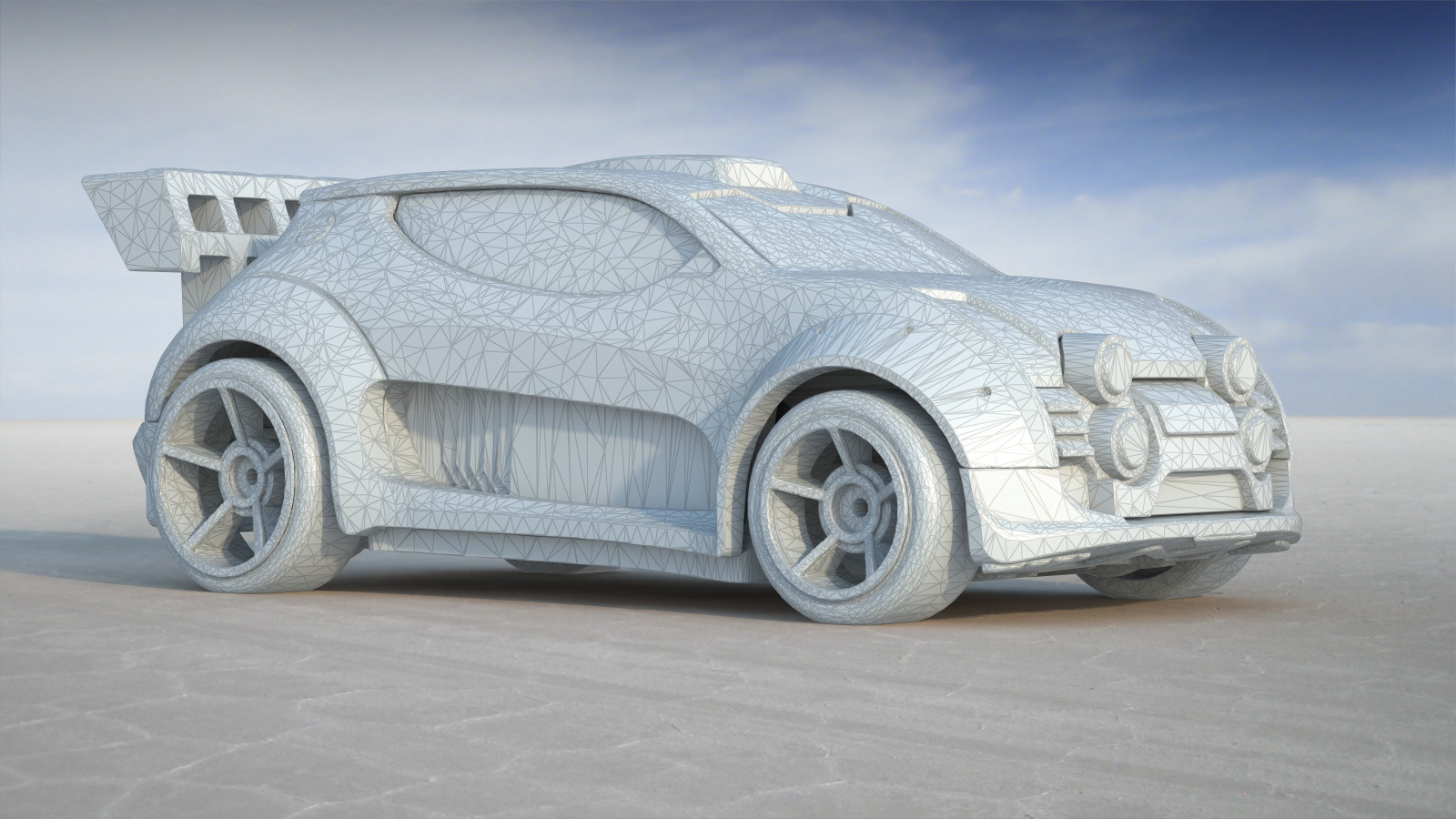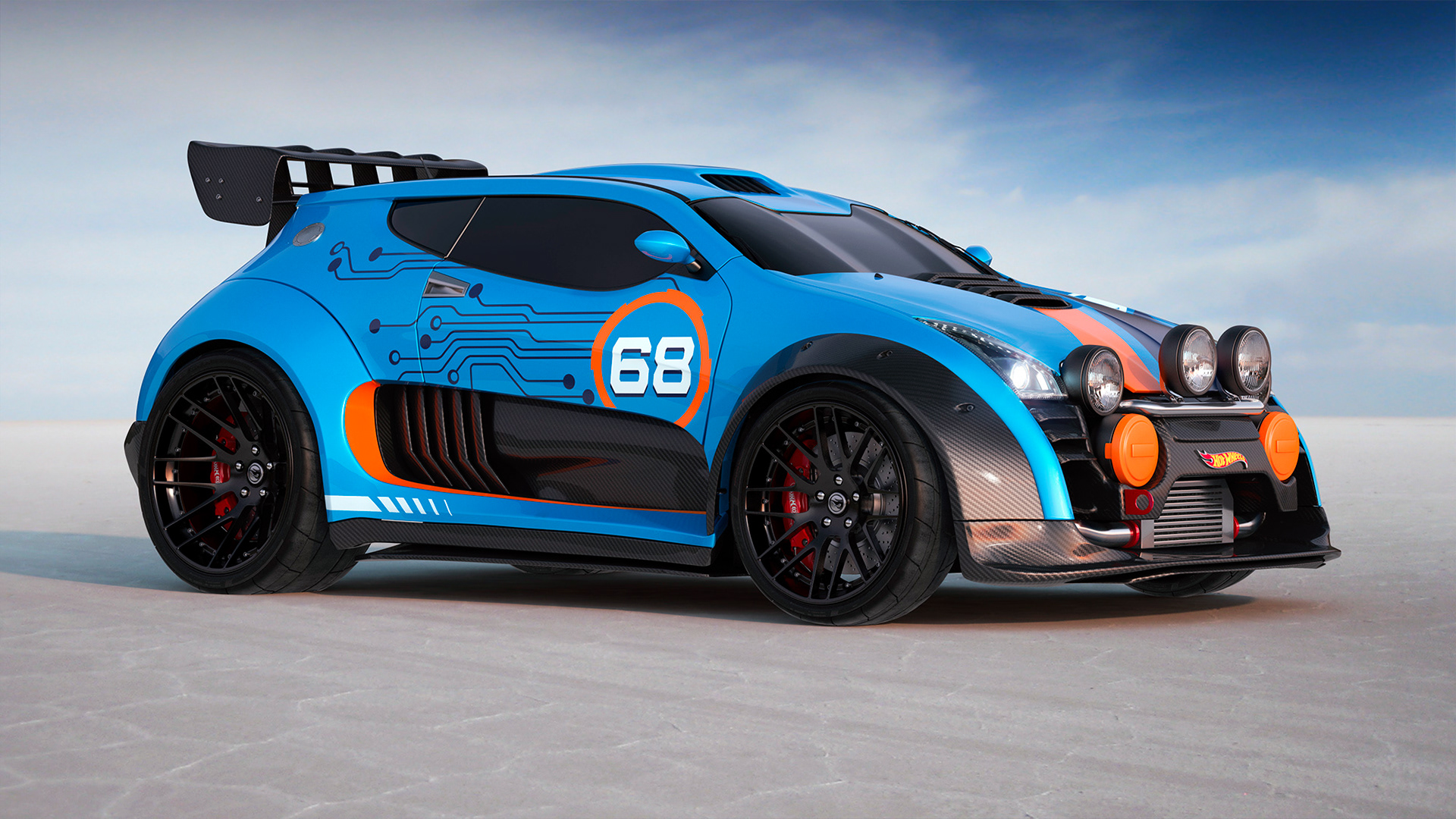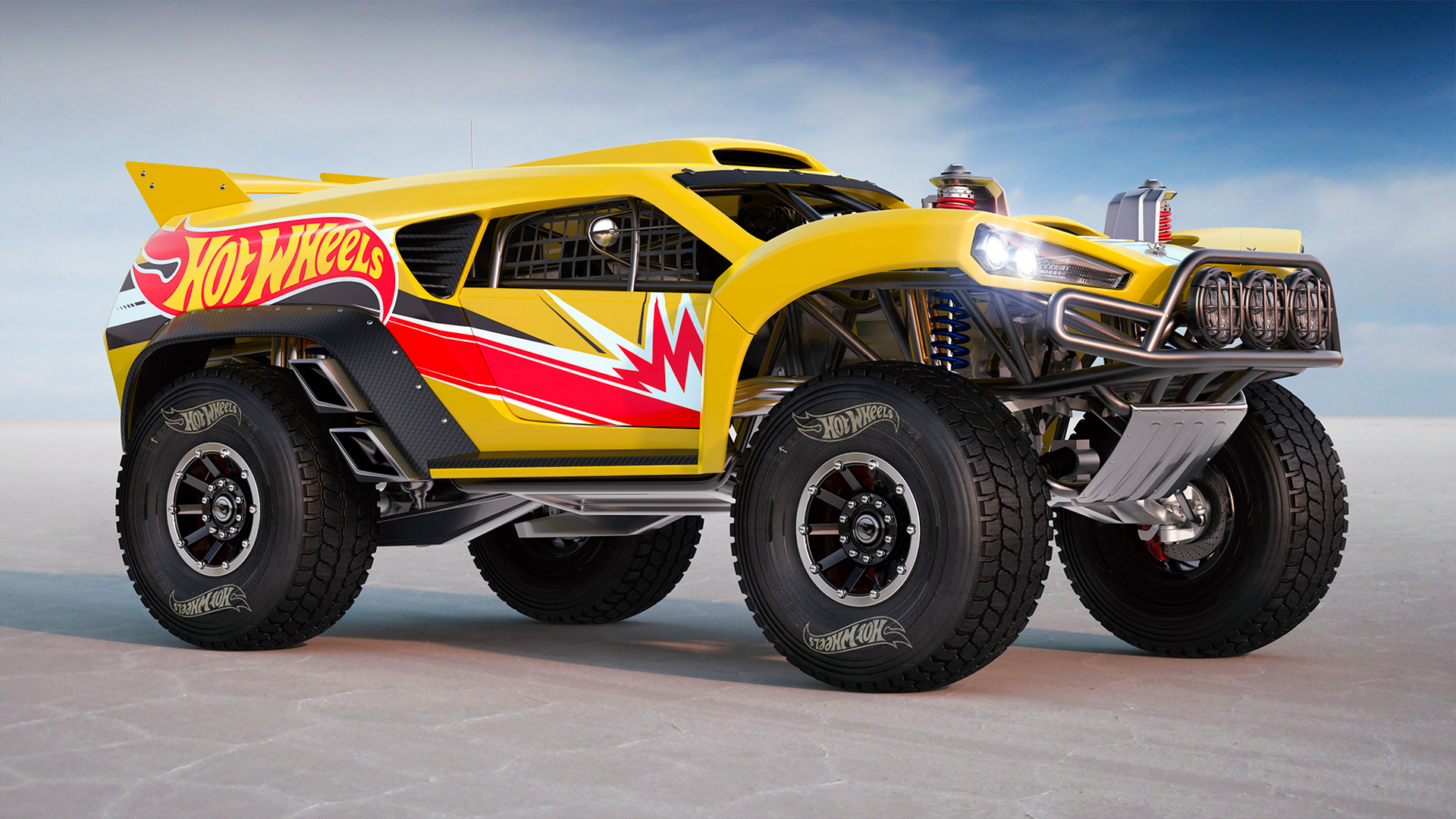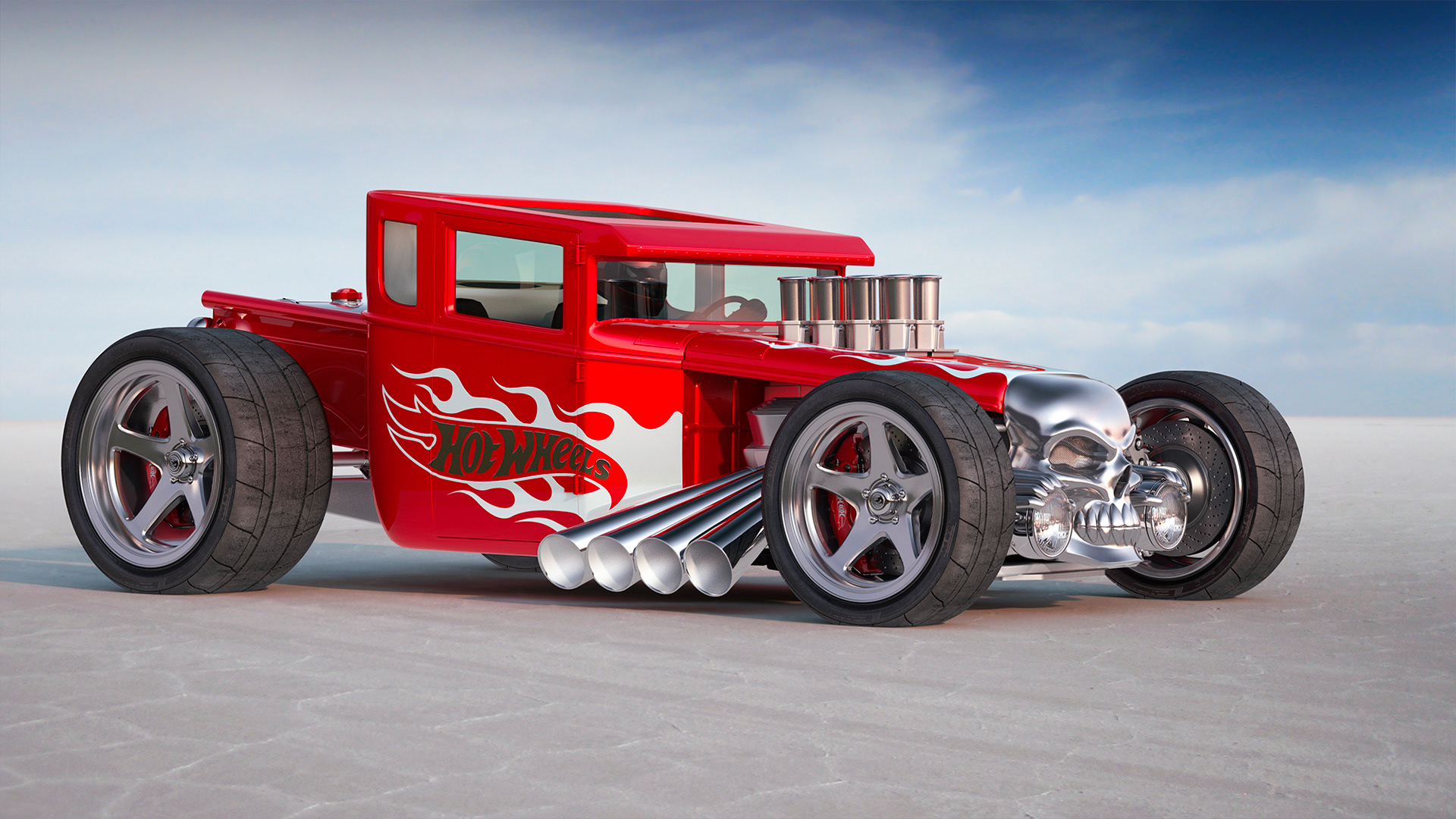 The track went through a few revisions before the final design was agreed upon.  I did enjoy making the initial concpt and really wanted to see it through to final art but the simpler version was chosen to line up with previous iterations.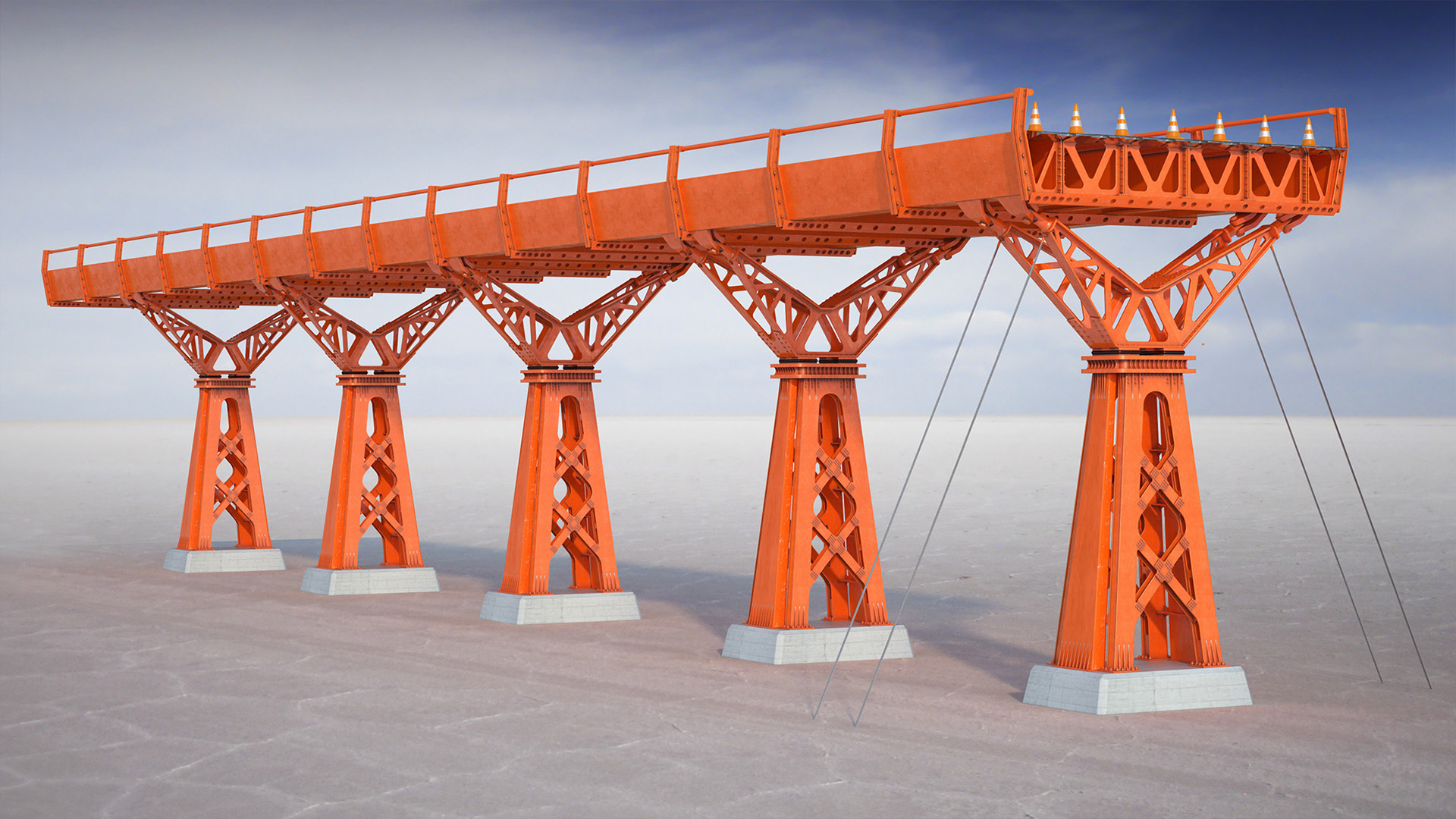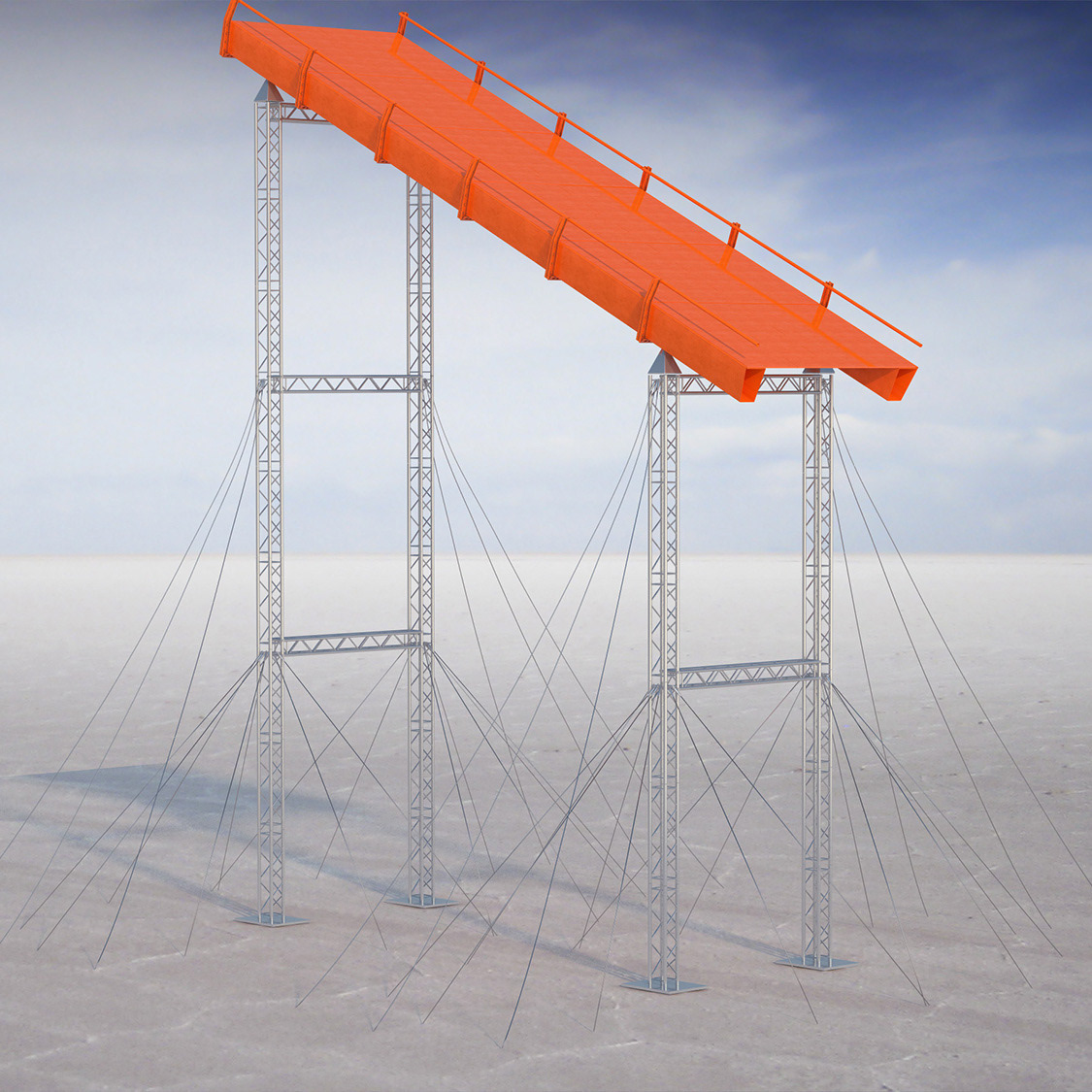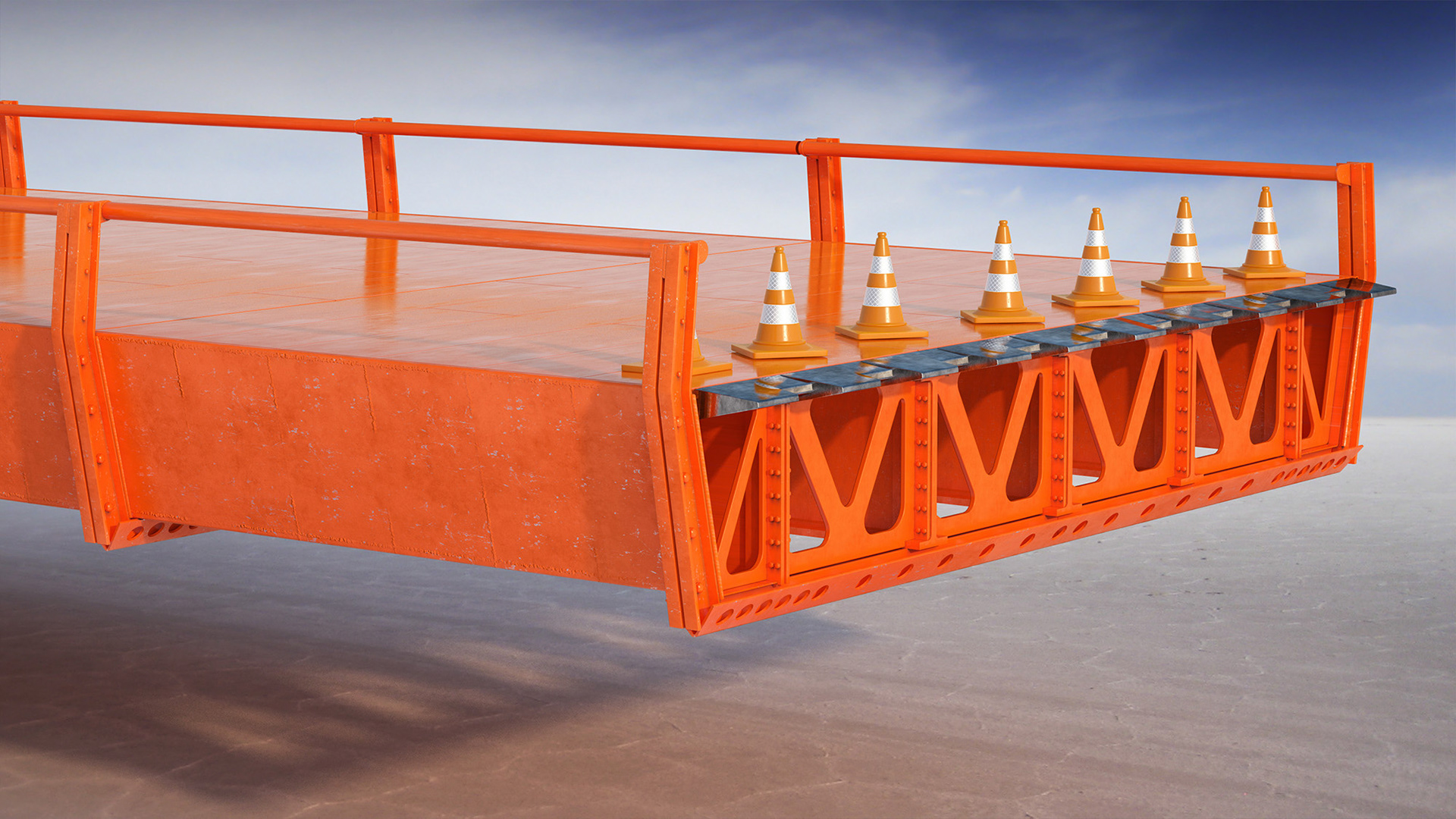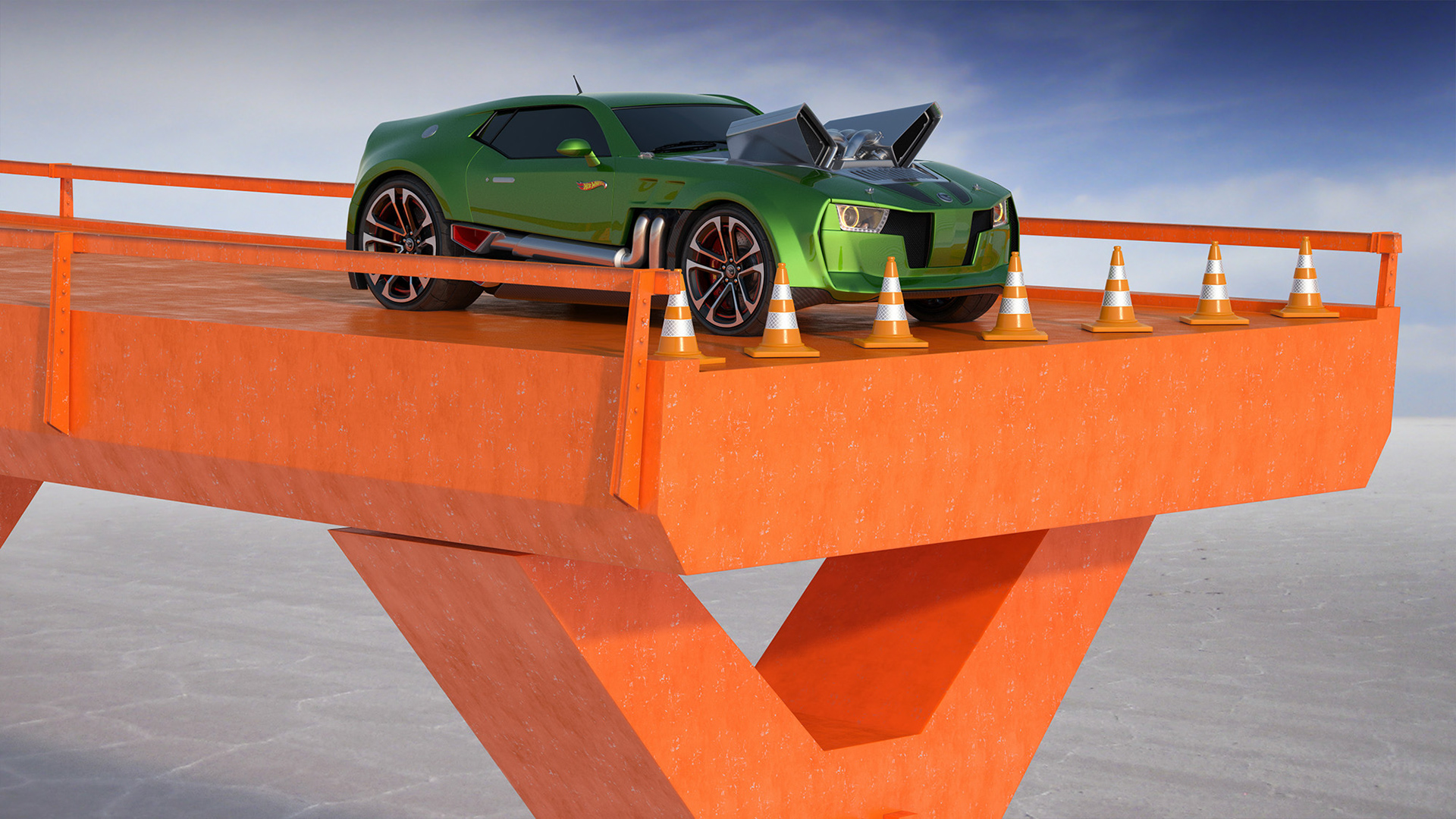 Additional Marketing Material
I also produced these elevation renders of the hero car which was used to make a lifesized cutout model.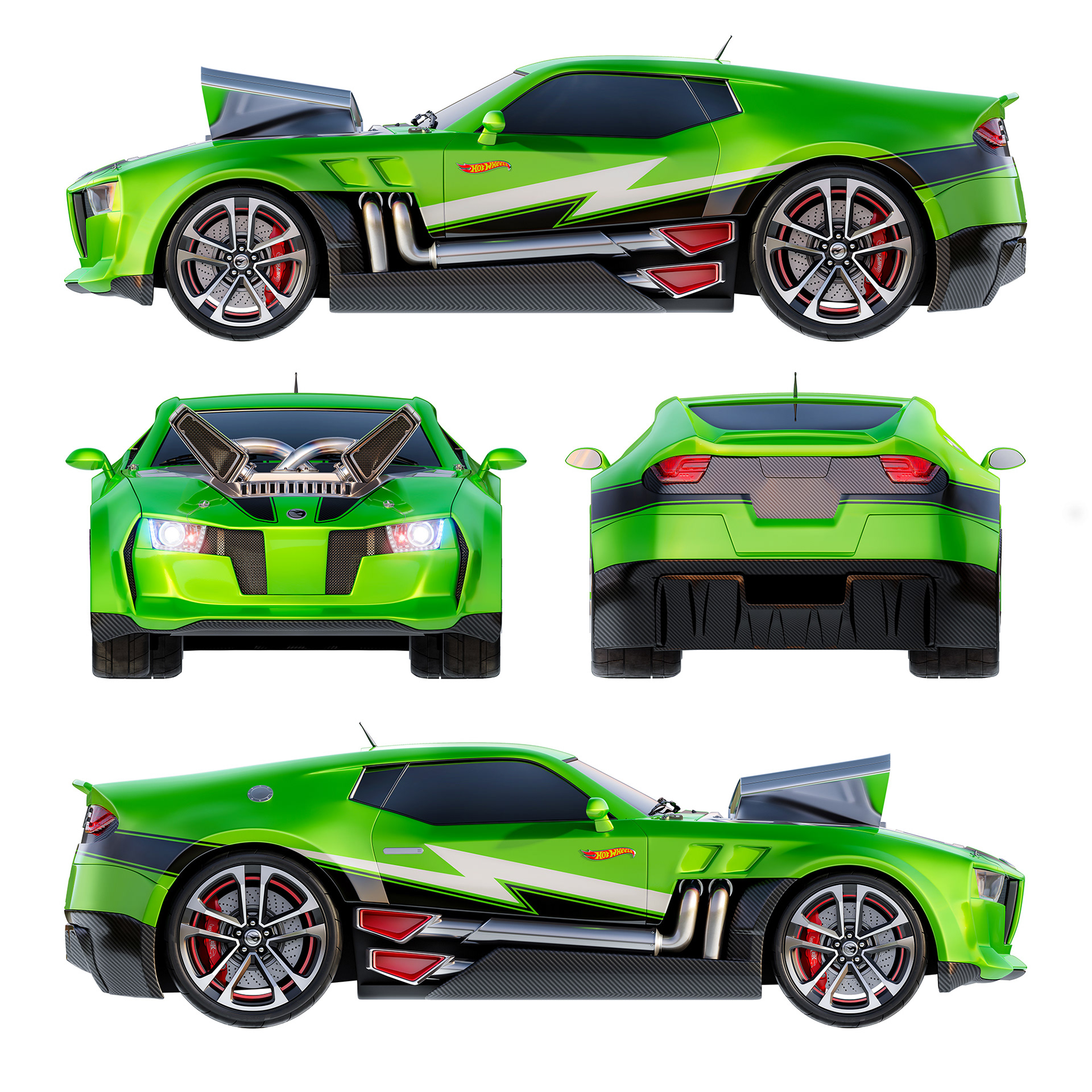 These are some additional models I produced for the 2014 Hot Wheels Campaign.