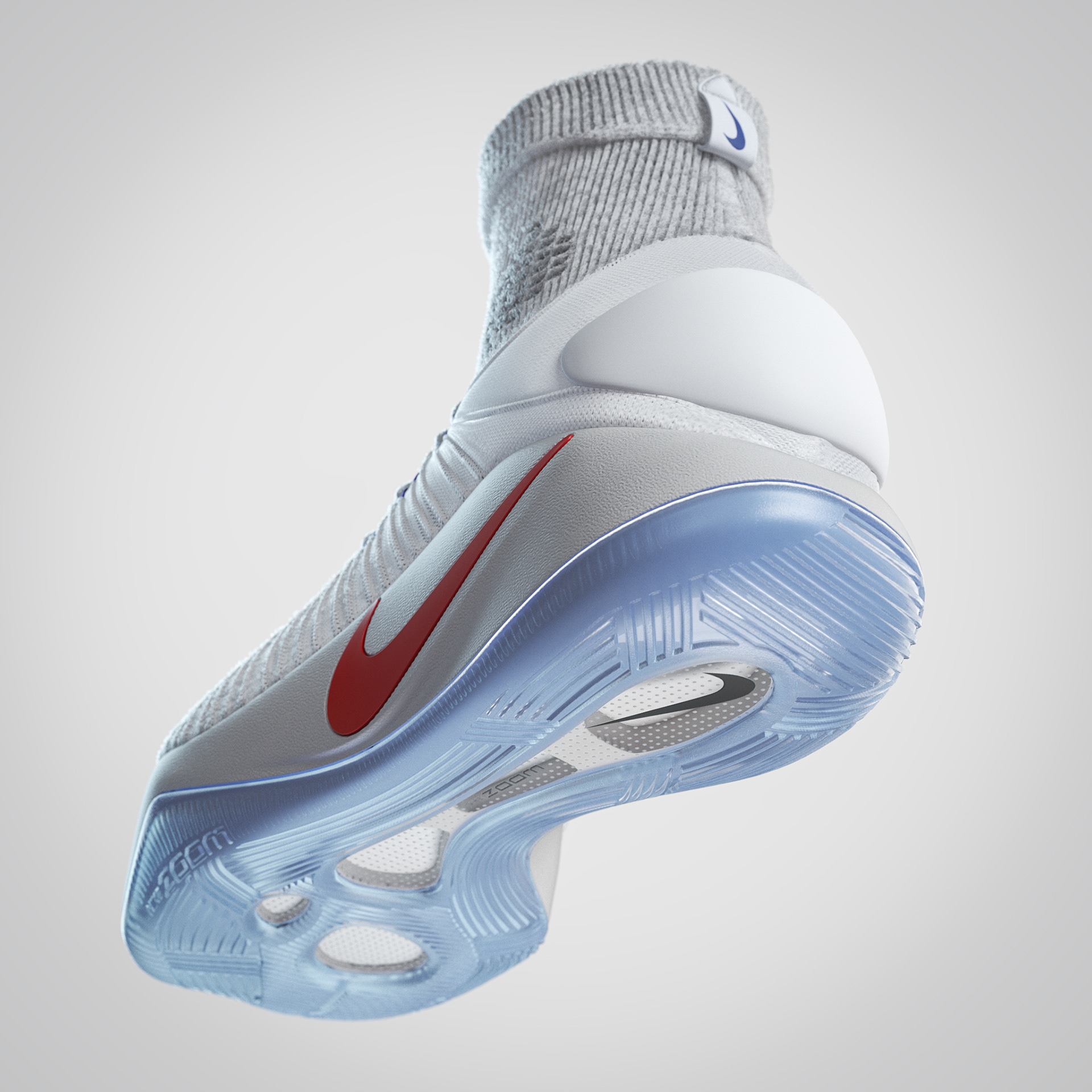 Nike Hyperdunk 3D model for VFX work.
Responsibilities: Modeling / texturing of final asset from photo reference. Lighting & Rendering of above shot
Modeling, UV / texturing in Modo. Rendering in 3DS Max with Vray Next and lighting in HDR Light Studio.
This is the base model with clean geometry. All the details were added with displacement maps.